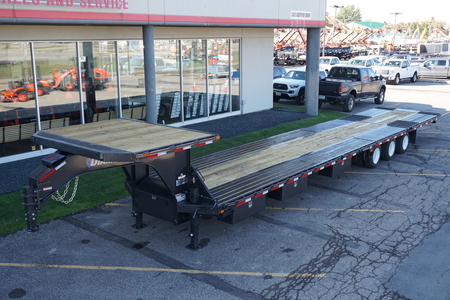 As an authorized dealer, Acme Equipment and Acme Tools offer the best trailer brands, servicing the North Dakota and Minnesota area. To meet all of your hauling needs, we special order custom trailers within your budget. Diamond C Trailers offer the most diverse models with the most customizable options. Let's take a look at the newest custom trailer on our lot.
Loading Options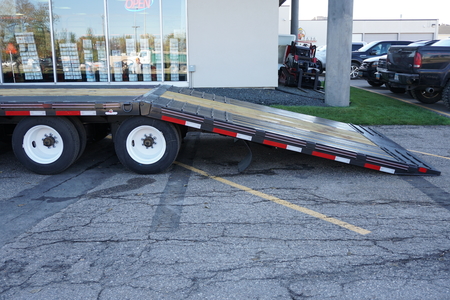 Select the loading options that work best for you and your needs. Customize the trailers fleet neck style, length/width, GVWR, Dove, and Jack.
Acme Equipment's newest custom trailer features a 12′ Hydraulic Dovetail.
General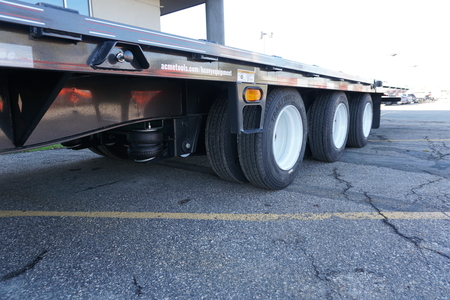 The magic happens with general customizations. Choose your paint, axles, brakes, frame, cross-members, floor, and neck. With the many different offerings, you are able to make the trailer unique to your needs.
The most recent trailer at Acme is equipped with three 12,000 lb heavy-duty axles.
Features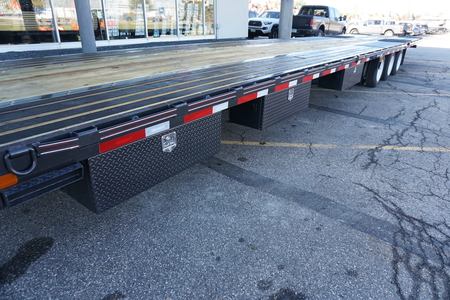 Diamond C Trailers offer many customizable features. Optimize your space and durability with features like sway control, underslung dunnage racks, king-pin adapters, and much more!
The trailer features multiple underslung boxes.
Tires & Wheels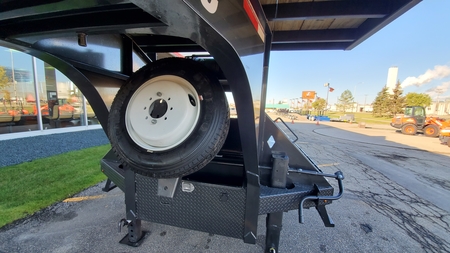 Create the trailer of your dreams with the right tires and wheels. From tire size and color to spare tire mount and size, we can customize it all.
The new trailer features a fold-down spare tire mount.
View Acme Equipment's Facebook Page for new custom trailers every Tuesday! Visit an Acme Equipment store near you to customize your next trailer. Browse the slideshow below for more pictures of the latest custom Diamond C trailer.