Groove Life is a company that was founded in 2015 in Nashville, Tennessee. Their mission is to do their best serving people and inspiring adventure to everyone. Groove Life aims for customer satisfaction with its products and warranties. They offer a lifetime warranty on all of their products. Their products have breathable grooves for air circulation and comfort, exceptional quality made with premium materials, as well as fresh colors and styles unique to you.
Groove Life Products
Groove Life makes products that are aimed to inspire adventure and the outdoor lifestyle. Groove Life is currently selling rings, watch bands, belts, and AirPod cases that are top-notch, unique, and comfortable for every customer. One of their main goals with all of their products is to make sure that they are breathable. These products are built-in with grooves that are designed to make sure your body can breathe and avoid the buildup of any dust, sweat, or other gunk that may lessen your comfort.
Groove Life Belts
Groove Life's belts are great to wear in the office and the outdoors. These belts have the right amount of stretch so you can adjust them to your comfort with an easy and satisfying neodymium magnet snap-on/snap-off then forget about them, and they won't accidentally unclip so you can be worry-free. If you have any extra slack, you can easily and neatly tuck them behind your belt in a secure hold, or feel free to simply trim them to your liking. Made with high strength and durability, you won't ever need another one again. All belts come in a variety of different styles and colors to fit your needs.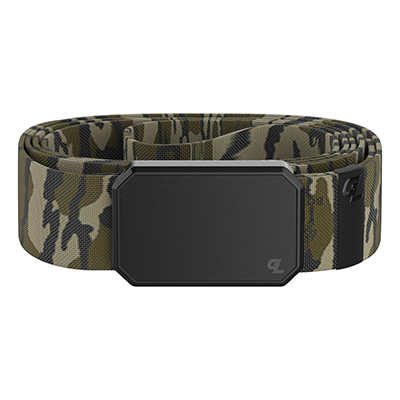 Shop Groove Life products now at Acme Tools.