Here's a last four no one could have predicted. Three of the four final teams are double-digit seeds, which means at least one team will continue their Cinderella run into the Last Brand Standing final.
Irwin took down LBS title favorite EGO in a back and forth matchup, with Irwin getting the edge with more scoring across their entire lineup. Irwin's win wasn't the biggest upset, though. GEARWRENCH took down 2-seeded DEWALT in a landslide victory with another all-star performance from the Bolt Biter GEARPACK. Bora and Stanley went right down to the wire, and Bora survived the upset scare with a buzzer-beater win. Top seed and reigning LBS champ Milwaukee cruised past Diablo on the back of its M18 Multi-Tool Kit.
Next week, be sure to check back to see which two brands will faceoff on the Last Brand Standing final.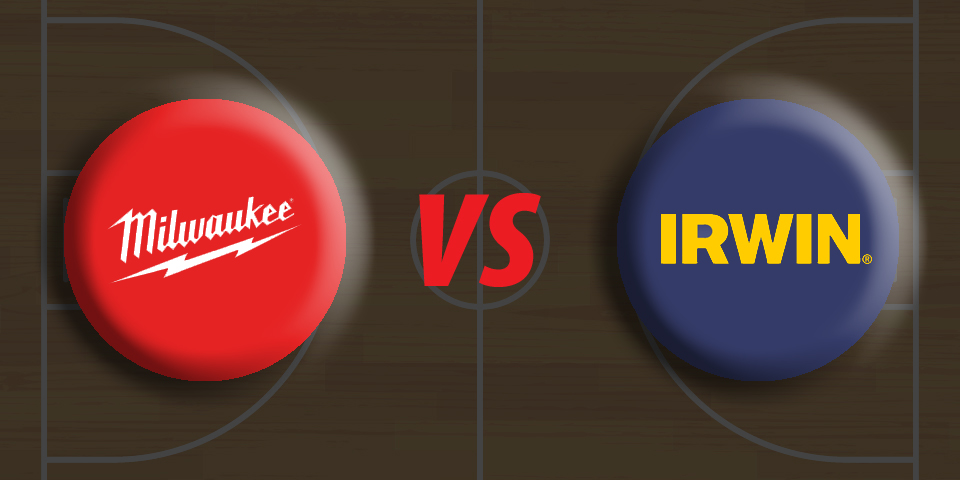 Last round, Milwaukee used the diversity of their lineup to dominate every inch of the floor. Getting quality minutes from every part of your lineup is vital to LBS tournament success. Irwin took a page out of Milwaukee's playbook and had strength at every position of the lineup. They got two top performances from their lineup with some quality time from their role players.
Milwaukee has rolled out another versatile lineup that features their top seller from the second round and a cast of products that can control the entire court. The M18 Multi-Tool Kit returns after a superstar turn last game and is faster and has more endurance than anyone else on the court. New to the lineup is the M12 REDLITHIUM Battery and Charger Starter Kit that isn't flashy but will provide consistent power inside the paint. The Milwaukee Compact Side Slide Utility Knife might not look like much, but it can slice through opposing defenses with deeper cuts.
Irwin's lineup is focused more on role players, with several parts of its roster including products that a very specific functions. Don't let that fool you; this is a lineup full of power, speed, and efficiency. Irwin's roster isn't without a star player. The 20-Ounce Smoothed Faced Steel Rip Claw Hammer combines a solid forged steel head with the silky smooth comfort of a custom-designed pro-touch grip. The 26 Piece Impact Screwdriver Bit Set is a cut above, being specifically engineered for maximum durability and long life to outlast its competitors.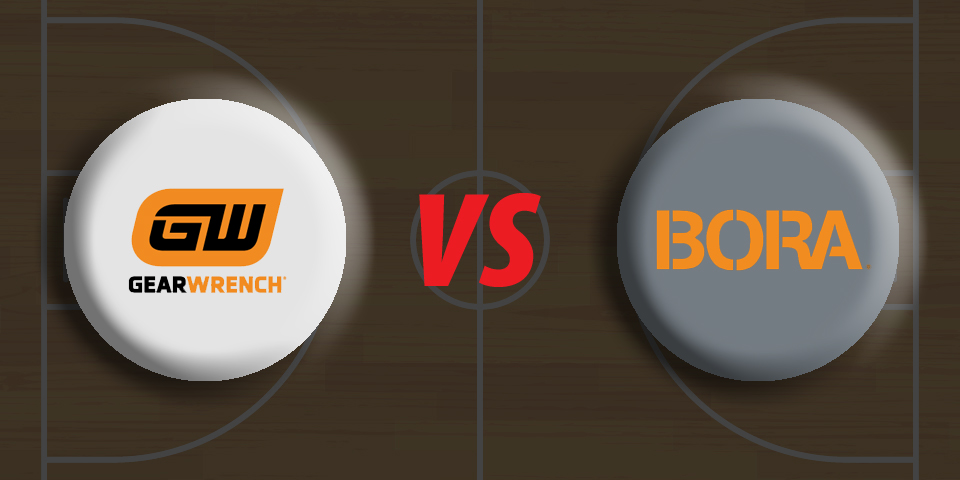 GEARWRENCH just pulled off one of the biggest upsets of the tourney by upending top contender, DEWALT, and they pulled off the feat handily. Bora is no stranger to the upset train themselves after taking down Metabo HPT in the first round, then surviving a nail-biter with Stanley. Both Cinderellas are hoping to continue their run to the LBS final.
GEARWRENCH features a smaller lineup than Bora, but for what they lack in size, they make up for with lock-down defense from a wide variety of pliers, wrenches, and ratchets. In the last round, they lost tournament MVP, the Bolt Biter GEARPACK, but they have depth in their lineup. Replacing the Bolt Biter GEARPACK is a five-star recruit, the 7 Piece SAE Combination Ratcheting Wrench Set, which is primed for the center stage of the LBS semi-final. Second-round high performer, the Extra Large Kneeling Pad, returns to the lineup to facilitate the rest of the lineup.
Bora is rolling out a whole new lineup for the semi-final round using the same strategy as previous rounds, focusing on facilitating. Every part of their lineup is designed to provide an assist in the workshop, whether you're storing materials or cutting other materials down. The NGX Deluxe Set perfectly creates precision rips, cuts, and breaks down defenses. To help store all your materials, the six-level Wood Storage Rack is capable of holding up to 110 pounds on each level. The rack's steel-tube construction offers great strength and durability for maximum protection of the paint.