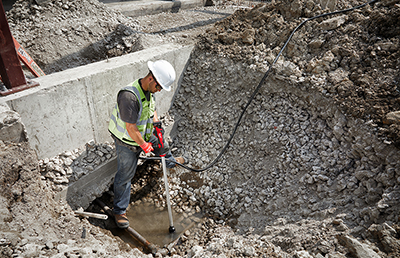 Milwaukee revealed its slate of product releases for the rest of the year at its annual PIPELINE event. The event is part of Milwaukee's philosophy of transparency of what's coming from them and providing a constant flow of innovative solutions to make you more productive and safer on the jobsite.
Many products were revealed during the event. Some of the headliners were a REDLITHIUM USB Stick Light, several new drills and impact drivers, M18 FUEL Plunge Track Saw, and many more. A recent release showcased at PIPELINE was the new M12 Stick Transfer Pump (2579-20) which takes a lot of the stress out of moving water.
M12 Water Pump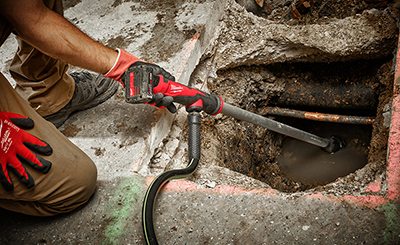 The Milwaukee M12 Stick Transfer Pump is specifically designed for uninterrupted pumping in catch basins, water meter boxes, trenches, sump pump pits, and more. Running off an M12 REDLITHIUM battery, the new pump is capable of pumping 9 gallons per minute and up to 275 gallons on a single charge, so you can work faster for longer. The 36-inch submersible aluminum barrel makes it easy to reach the bottom of commonly deep areas without having to worry about rust over time.
A best-in-class 360-degree filter with HydroPass technology creates a better flow in heavy debris, which minimizes downtime spent cleaning clogs. An outlet that is compatible with a standard 3/4-inch garden hose combined with a 16-foot max head height adds convenience and superior power to push water further. Milwaukee's cordless pump eliminates manual pumping, which can lead to hand fatigue and less efficiency. The 2579-20 also improves control, requiring only one hand to pump while the other is free to control the outflow of material.
M12 Stick Transfer Pump (Bare Tool)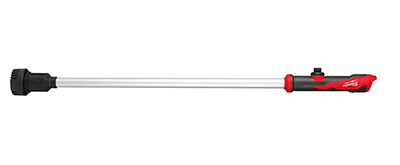 Check out the rest of Milwaukee's reveals from the PIPELINE event to stay connected to all their upcoming releases and shop for even more of their tools at Acme Tools.