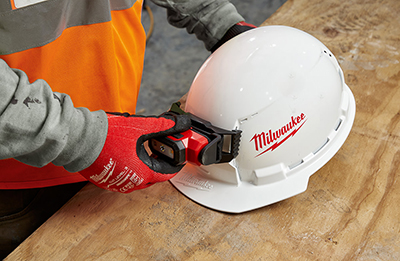 Milwaukee recently unveiled the latest addition to their personal protective equipment solutions with new 6-point and an updated 4-point suspension style hard hats. The new hard hats are all about comfort, creating a better user experience that makes you forget you're even wearing the head protection.
Each new hard hat is compatible with the BOLT accessory system, which adds a level of versatility not usually seen by competitors. The accessories add another layer to the helmets to make you more productive, comfortable, and safer.
Milwaukee BOLT Hard Hats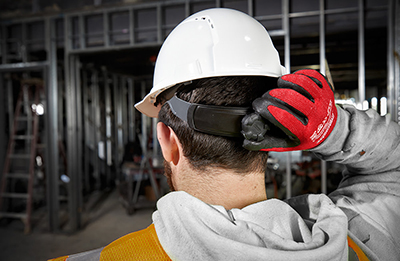 The new Milwaukee Type 1 6-Point Hard Hats offer two additional support straps for improved comfort with a swinging ratchet system for quick adjustments of the fit. Not to be outdone, the original 4-Point Suspension Hard Hats feature an updated ratchet design that's more durable. The Milwaukee logo has also been removed from the outside of the shell. Both helmets feature a moisture-wicking sweatband that keeps you cool and dry.
Comfort is one thing, but the most innovative feature of the new hard hats is the BOLT accessory slots. They allow for the attachments of several different items to enhance the capability of the hard hat. Each helmet features six slots, including a headlamp mount that can fit most lamps on the market for an easy, secure attachment. The hard hats also feature a marker clip, so you aren't wandering the jobsite looking for your marker. With the four other mounting points, you can attach a wide variety of additional BOLT accessories.
Current BOLT accessories available include a sunshade, sun visor, and a combination of both the shade and visor. Heat illness is a big concern while on the jobsite, and these accessories ensure you stay safe and productive.
Shop all of Milwaukee's products, including cordless tools, hand tools, outdoor power equipment, and more, at Acme Tools.
Milwaukee Front Brim
Vented Type-1 Hard Hat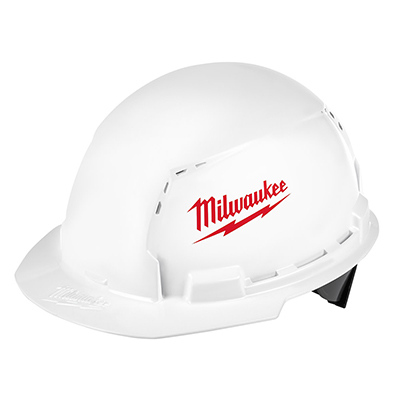 Milwaukee Type-2
Class-E White Helmet