With winter right around the corner, it's essential to start preparing. Sleet and snow can reduce visibility which can lead to accidents. Freezing weather, low visibility, and severe storms can cause you to become stranded in winter weather.
It's best to avoid travel during these times. If you find yourself having to venture out, don't rely solely on your cell phone. If the weather is bad enough, it could take help hours or days to get to you. Prepare yourself with an emergency car kit.
What Should You Include?
Your car winter emergency kit should include basic survival and safety supplies. Gather your supplies and keep them in a storage bin or large backpack that easily fits in your trunk or backseat. Below is a list of items you should have before traveling in the cold weather. 
Snow Shovel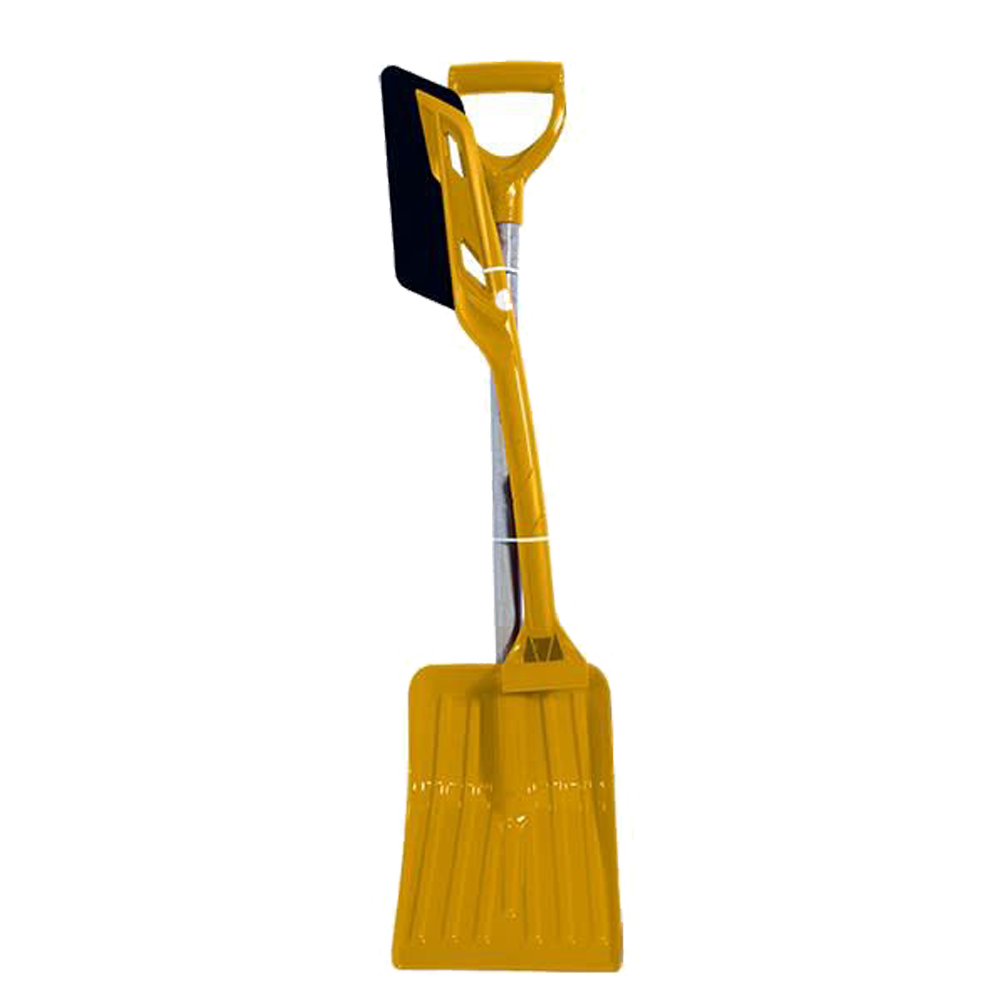 If you find yourself stuck, you'll likely need a shovel to help get yourself out and keep your car visible to rescue teams. At only 26 inches long, the True Temper Brush & Shovel is the perfect compact shovel and brush for storing in the trunk of your car. The brush is scratch-free and freeze-resistant to withstand even the coldest winter days.
Ice Scraper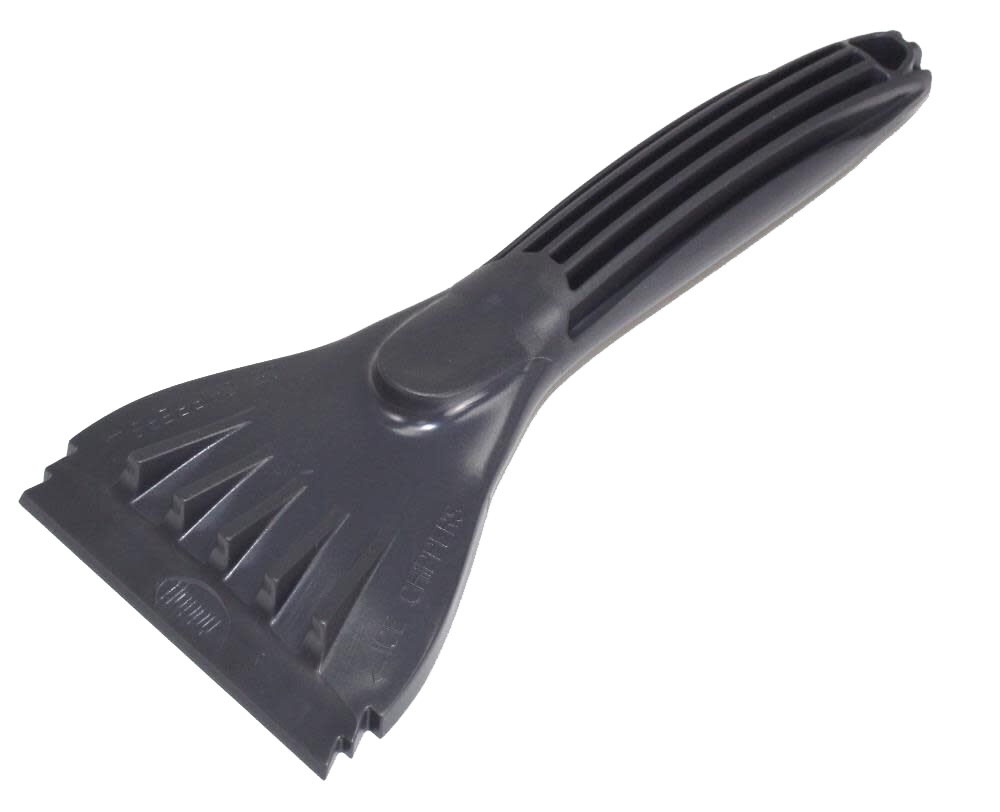 If you don't have enough room in your car for the previously mentioned shovel, at minimum, you should carry an ice scraper in your vehicle. The scraper can remove snow and ice in an emergency instead of wasting your car's battery trying to defrost the windshield. The Hopkins Ice Ripper is a great option to keep in your car's kit. With three ice chippers, this scraper will help get through any built-up ice.
Flashlight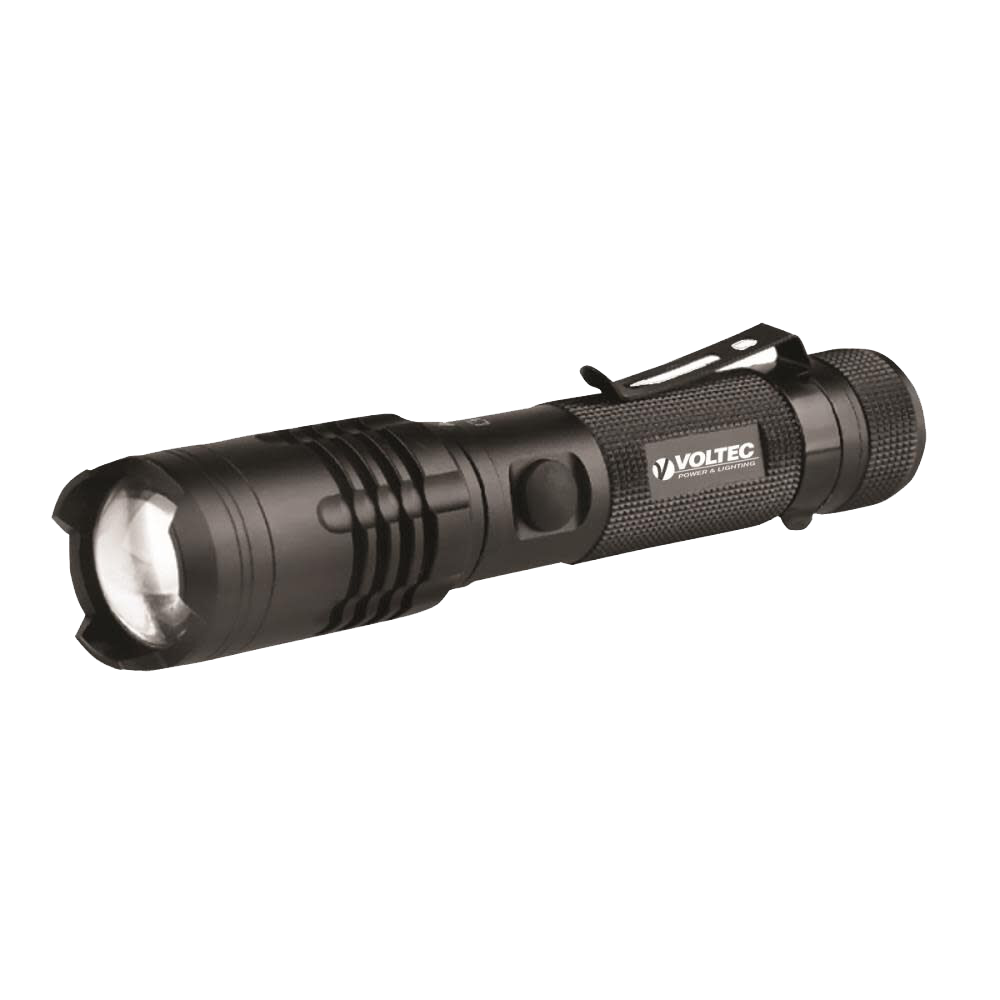 Blizzard conditions will decrease visibility, sometimes to near zero. A flashlight can provide light to help get yourself unstuck or signal to others that you need help. The Voltec 850 Lumen LED light is an affordable option to keep in your car. It's rechargeable and comes with a power bank, so you can charge other devices if needed. 
Bag of cat litter
If you have room in your trunk when traveling, keeping a bag of non-clumping cat litter can help your tires get traction in icy conditions. There are other alternatives, such as sand or road salt.
First aid kit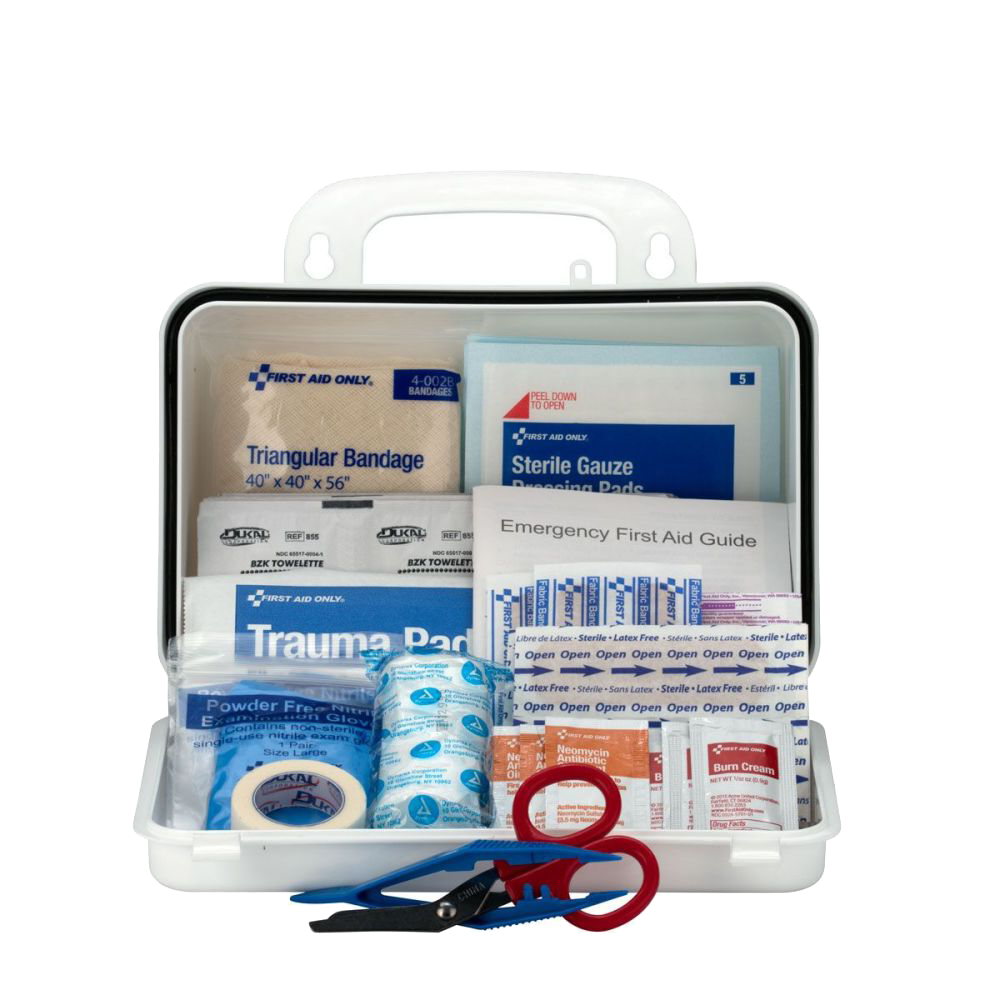 While it's recommended to keep a first aid kit in your car at all times in the event of minor scrapes or pains, it's even more important if you get hurt while stranded. If you take daily medications and you're traveling in winter conditions, pack extra in case you can't make it home. The First Aid Only First Aid Kit comes with 95 pieces and a plastic storage case making it easy to store and transfer.
Jumper cables or battery charger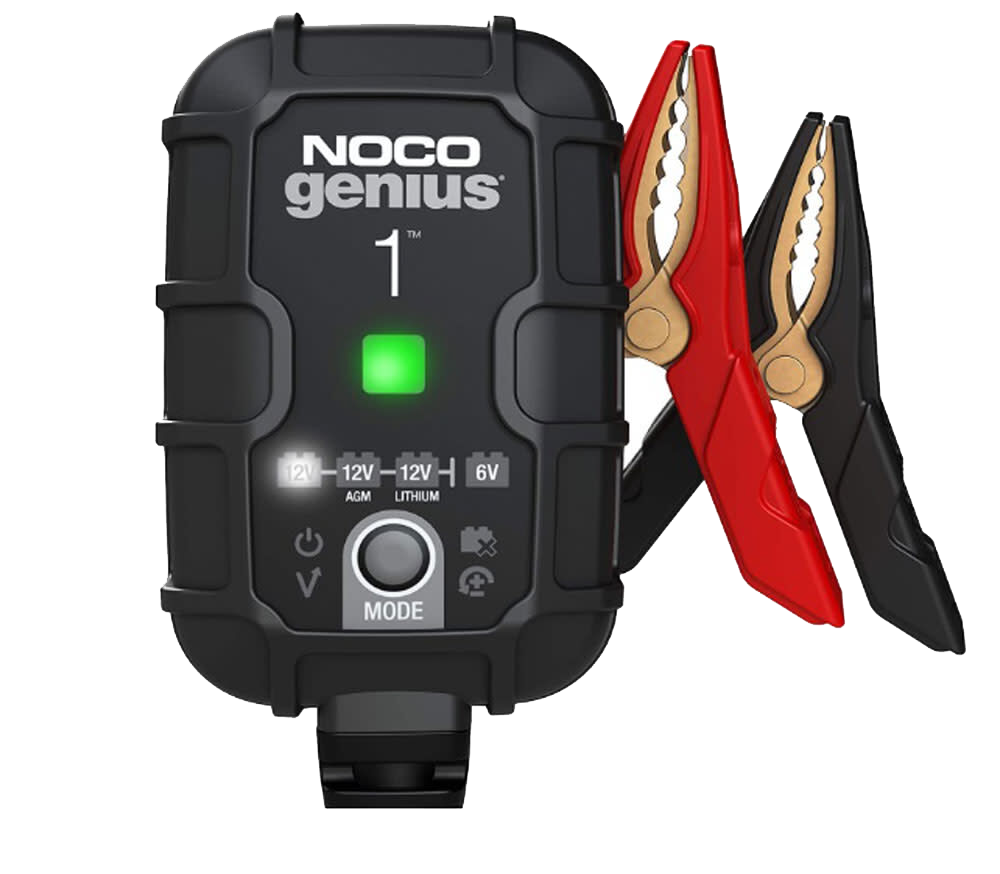 Another item that is suggested to keep in your car during all seasons is jumper cables or a battery charger. While a dead battery can happen anytime, it's especially dangerous during winter months and freezing weather.
The NOCO Genius 1 Smart Charger is a powerful, compact battery charger that would fit perfectly in your car year-round. Connect to your battery, select charge mode, and begin charging your battery. This battery charger is ideal for getting your vehicle started again.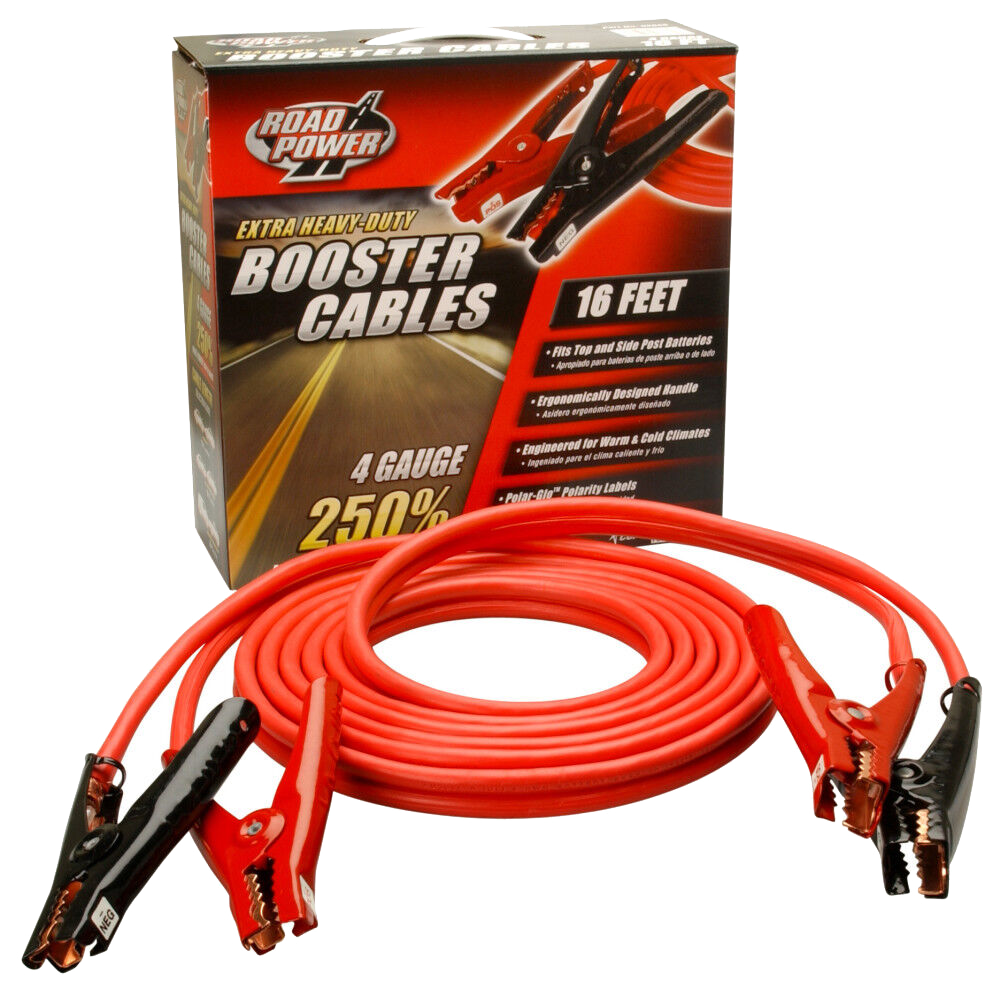 If you prefer jumper cables over the battery charger, Southwire's 20′ booster cables are a great option. They're designed for extreme climate conditions, making them ideal for your winter emergency kit or to keep in your car all year. 
Water and non-perishable food
Dehydration poses a serious threat if you're stranded. Keeping water in your car, preferably in a glass container, is a must if you're traveling in winter conditions. Replace the water every few months. You can also keep this in your car during the summer months to prevent dehydration in extreme heat.
Non-perishable food items like crackers, granola bars, and jerky are just a few snacks you can keep in your kit. Replace these items every couple of months and be aware of expiration dates.
Reflective cones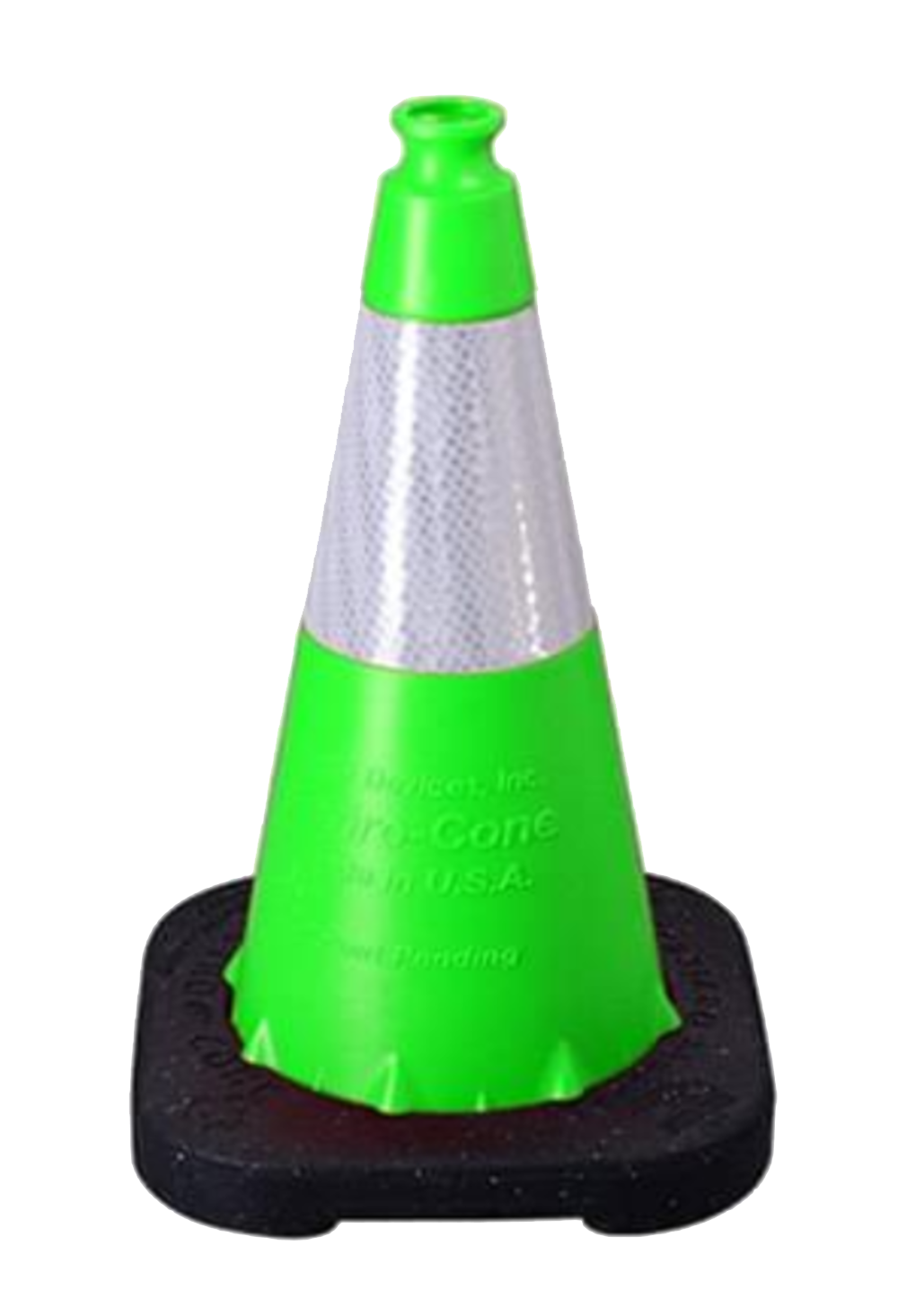 Getting stuck or breaking down on the side of the road puts you and other drivers at risk. Putting reflective cones around your car makes your car more visible and can protect you from other drivers. Vizcon 18-inch, lime green reflective cones are lightweight and easy to store, making them perfect for your winter car kit.
Toolbox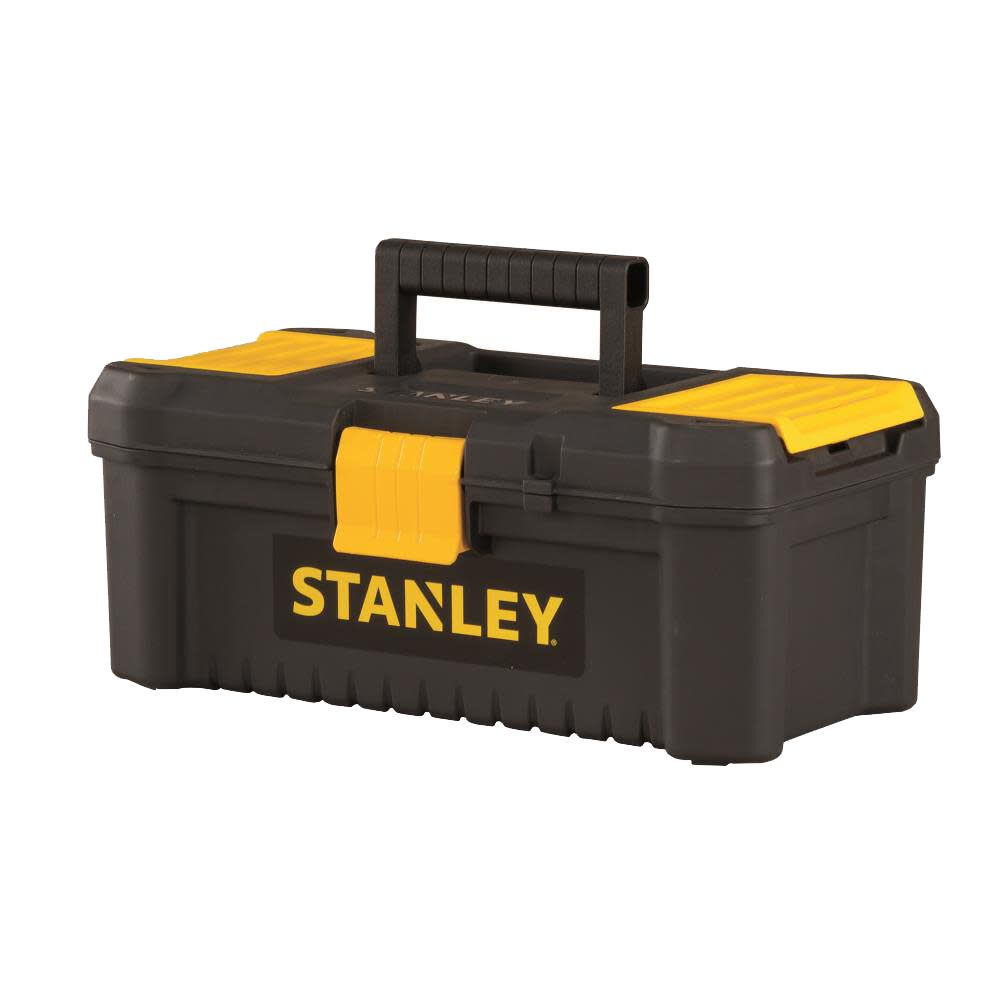 Like the first aid kit, a toolbox and tools can be helpful year-round. A smaller toolbox like the 12.5-inch Stanley is perfect for keeping in the back of your car. Keep essentials like screwdrivers, a hammer, a tape measure, a wrench set, a level, and a utility knife in your toolkit for basic repairs in your car. 
Other Recommended Items
If you're someone who likes to be prepared or you find yourself having to travel a lot during winter months, here are additional items to keep in your car.
Extra warm clothes such as a hat, gloves, jacket, snow pants, and boots. You can even consider heated clothing items. 
Pack a blanket or two in your car. It's better to have too many layers than not enough.
Grab an LED Road Flare for your vehicle if you break down or get stuck. This will help other drivers or rescue teams be able to find you more quickly.
An emergency tire repair kit. This is great to keep in your car for tire issues that may arise at any time of the year. 
Include a safety vest in your car, especially if traveling on high-traffic roads or at night. This will help other drivers see you easier if you have to get out of your car. 
Winter travel isn't ideal, but sometimes it's unavoidable. Being prepared will help you stay comfortable and potentially safer should something happen. Get your emergency kit supplies at Acme Tools.