As the new season approaches, head over to Acme Tools for your ice fishing essentials. Both new and seasoned anglers transition from fishing to ice fishing, and the equipment required changes too. We've put together a list of items needed in the winter fishing season to help you stay out on the ice longer, catching as many fish as possible.
Augers
Access the water with a high-quality auger; after all, it's the backbone of your ice fishing experience for years to come. Place your holes expertly and efficiently with a manual, gas, or electric auger.
Manual Ice Augers are lightweight and produce less noise and vibration. The compact design, along with the elimination of gas and electricity, makes hand augers easily portable.
Gas-Powered Augers contain impressive power and torque. While heavier than manual augers, users can drill through many inches of ice and create more holes in a shorter amount of time.
Electric Augers combine functions from both manual and gas augers. The augers eliminate fumes and produce less noise while getting power from a rechargeable battery. Drill your holes without scaring away fish.
K-Drill 6″ Auger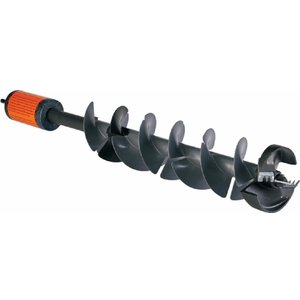 Eskimo 8″ Pistol Bit with Centering Point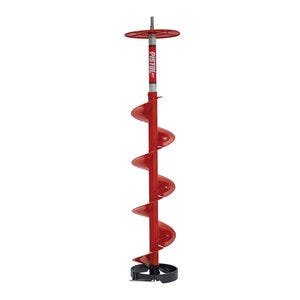 Ion 10″ Cast Bottom Auger Bit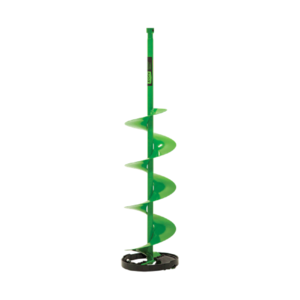 For complete compatibility, shop our Eskimo and K-Drill Auger & Drill kits .
Ice Fishing House
Protect yourself from the elements with a portable pop up ice fishing house. The house provides warmth and extra storage for your ice fishing necessities. Easily move your portable ice house from lake to lake with the compact, pop-up design.
Quickfish 3i Portable Pop-Up House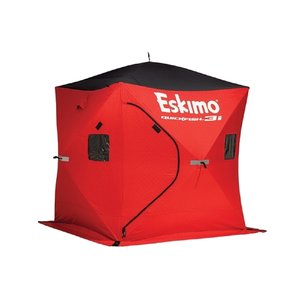 Eskimo's Quickfish 3i pop-up ice house has insulated quilted fabric that provides the warmth you need. The portable shelter includes self-tapping ice anchors, mesh storage pockets, and two doors for easy entry/exit.
Fatfish 949 Portable Pop-Up House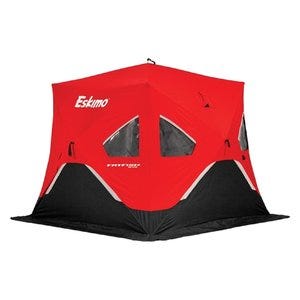 The Fatfish 949 fits 3-4 people and provides a larger fishable area than other models. The larger fiberglass pole and metal ball and socket design create a strong and durable hub design. Easily carry the shelter on your back to find the best fishing spot. The X-style reflective trim allows for well-marked nighttime visibility.
Fatfish 949I Portable Pop-Up House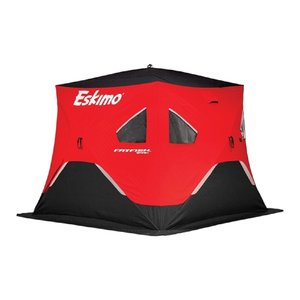 With the Fatfish 949I's two layers of IceTight fabric and one layer of insulation, users get superior protection from the cold. The pop-up house can fit 3-4 people and features 61 sq ft of fishable area.
Heaters
Winter can get unbearably cold, even when you're protected with an ice shelter. Acme's ice fishing heaters quickly and efficiently heat up enclosed spaces so you can stay warm and avoid frozen fingers, lines, and holes.
18,000 BTU Propane Cabinet Heater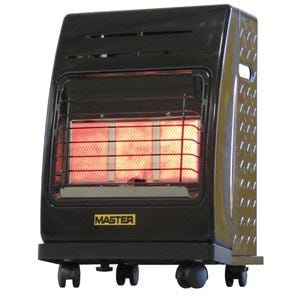 Cut the cord with the Propane Cabinet Heater. The electricity-free heater can be used wherever you go and can run continuously for 24-65 hours.
12,000 BTU Cordless Portable Propane Radiant Heater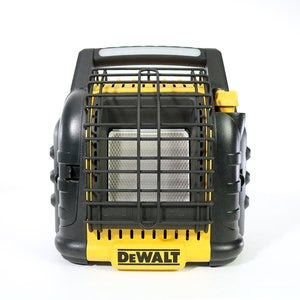 DeWalt's portable propane heater offers versatility and a heavy-duty design that complements your work area. The heater can heat up to 300 sq ft and includes a safety shut off switch. With a 7 hour run time, you can fish all day long.
Camo Hunting Buddy Heater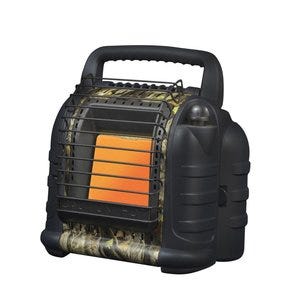 Heat your enclosed shelter with one of the most popular portable propane heaters. The heater warms up to 300 sq ft and ignites with much less noise compared to other models.
Accessories
No fishing trip can go without accessories. Make sure you're extra prepared for fish and fun with the accessories at Acme Tools. Store your favorite adult beverage or mass of fish you catch in high-quality Yeti drinkware and coolers that are sure to keep cold. Shop our heated gear, jackets, and bibs to keep warm and dry, allowing you to stay outdoors longer.
Coolers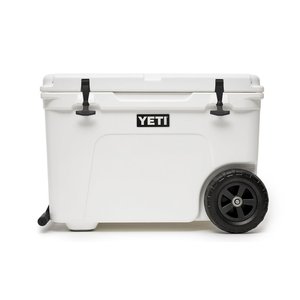 Heated Gear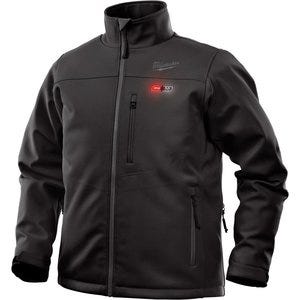 Drinkware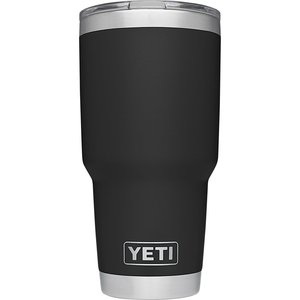 Jackets & Bibs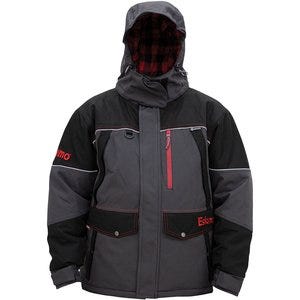 Shop Ice Fishing Essentials at an Acme Tools near you or visit our online store.