Get the project going with the Milwaukee® M18™ FUEL™ Mud Mixer.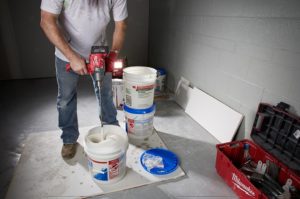 This tool is suitable for mixing all sorts of building materials, such as stucco, mortar and plaster. The Milwaukee M18 FUEL mud mixer is a cordless tool that's portable enough to go virtually anywhere on the job site. When you're done getting the material set up, you can switch the battery to any other M18 tool for the next step of the job. You can use the same batteries in hammer drills, screwdrivers, work lights and many more pieces of heavy-duty M18 equipment.
This Milwaukee M18 cordless mud mixer is designed for durability and working on high-volume tasks. It can prepare up to 20 buckets of stucco or 10 buckets of epoxy on a single charge, so you can prep enough material for sealing large cracks.
Features We Love
Set a precise rpm setting that you want for consistent results
Set the dial for faster speeds when working with lighter materials and to slower settings for heavier mud to ensure that everything gets thoroughly blended
REDLINK Intelligence™ to monitor the power level so you can work hard without overheating or overloading
Safety Features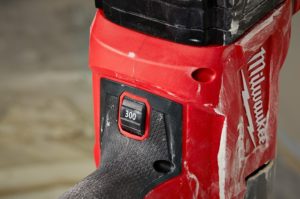 Getting the job done is important, but getting it done safely is the first priority. The Milwaukee variable-speed mud mixer's lock-on switch lets you set the machine in motion without having to hold down the trigger, which reduces strain. You can adjust the handles to one of 16 different settings for working comfortably and with greater control. This Milwaukee M18 cordless mud mixer requires no electrical plug, which reduces the risk of shock when you're working with wet mud.