How to Prepare and Can Salsa
Celebrate your bountiful crop of tomatoes from the garden by making some tasty salsa you can enjoy and share with your family and friends. You may have already developed a salsa recipe using fresh ingredients from your garden, but learning about food safety before canning your special salsa is essential. Knowing canning safety rules also means knowing how long home canning food lasts. This article helps ensure your salsa is delicious and safe to consume based on researched and tested recipes.
Salsa Canning Tools
Canning salsa requires all the essential gear for canning. It's best not to cut corners on equipment because you want to follow food safety rules. You need a boiling water canner. It's a sizeable, deep aluminum pot for submerging your jars. Other items you'll need include:
Canning jars
Metal, single-use canning lids
Rust-free, undented metal bands that fit snug on the jars
A rack that works well inside the canner
Canning funnel
Stainless-steel ladle; like the one used for soup
Jar lifter; special tongs for lifting canning jars safely
Stainless steel stock pot for cooking and holding a big batch of tomatoes
Now that you know the tools you'll need for successful canning of salsa, remember that proper canning helps determine how long home canning food lasts.
Basic Salsa Canning Guidelines
Follow these basic guidelines for canning salsa, and you'll have flavorful salsa on the shelf for at least 18 months. You can use the zesty condiment for your dishes, chips and guacamole.
Follow kitchen safety rules. Wash hands, produce, equipment, canning jars and lids.
Add acid, like vinegar, lemon juice or citric acid. That way, you lower the pH level.
Substitute vinegar with lemon, but not lemon with vinegar. Vinegar is not as acidic as lemon.
Use 5 percent acidic vinegar. The acidity level is critical to safe home canning.
Use firm, ripe tomatoes, ideally paste tomatoes, like plum tomatoes.
Do not add extra low-acid ingredients like onions and peppers.
Adding extra dry spices, such as cumin, pepper and salt, is safe.
Thicken the ingredients only with safe thickeners like Clear Jel because it withstands various pH levels.
Do not use flour or cornstarch as thickeners.
Wear rubber or plastic gloves and avoid touching your face when cutting or handling hot peppers.
If you decide not to wear gloves, then wash your hands with water and soap after handling hot peppers.
After opening, store canned salsa in the refrigerator.
Store any jars that did not seal properly in the refrigerator and consume the salsa within two weeks.
Do not consume home canned salsa with off smells, bulging lids or other noticeable spoilage.
If you don't feel comfortable canning salsa, you can freeze it instead or place your fresh salsa in the refrigerator for one to two weeks.
Ingredients and Directions for Making Delicious Salsa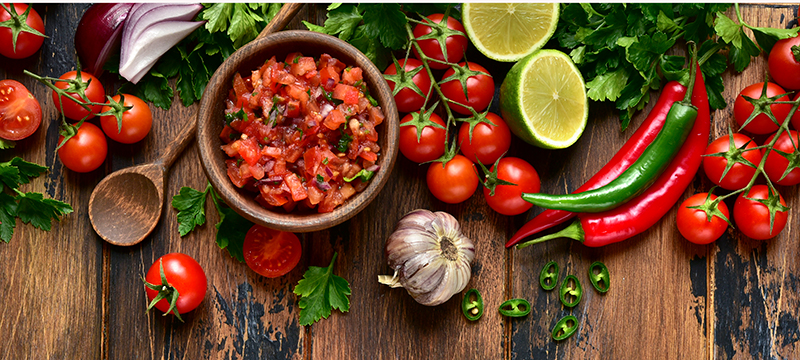 As per the National Center for Home Food Preservation, there are specific standards and methods of handling of salsa ingredients to help you avoid any contamination. This recipe adheres to the organization's standards, ensuring the acidity level remains correct based on the balance of ingredients.
This recipe yields 6 pint-size jars:
6 cups peeled, seeded, cored and chopped ripe tomatoes
9 cups of diced peppers and onions
12 ounces of bottled lime or lemon juice
3 teaspoons of pickling or canning salt
Before starting this recipe, ensure you fully understand how to use a boiling water canner.
Wash and rinse the canning jars, keeping them hot until filled. Get the lids and ring bands ready per the manufacturer's directions.
With boiling water, dip the washed tomatoes for 30 to 60 seconds until the skins split. Submerge right away into cold water. Peel off the loose skins and take out the cores. Remove seeds. Now chop the tomatoes into quarter or half pieces.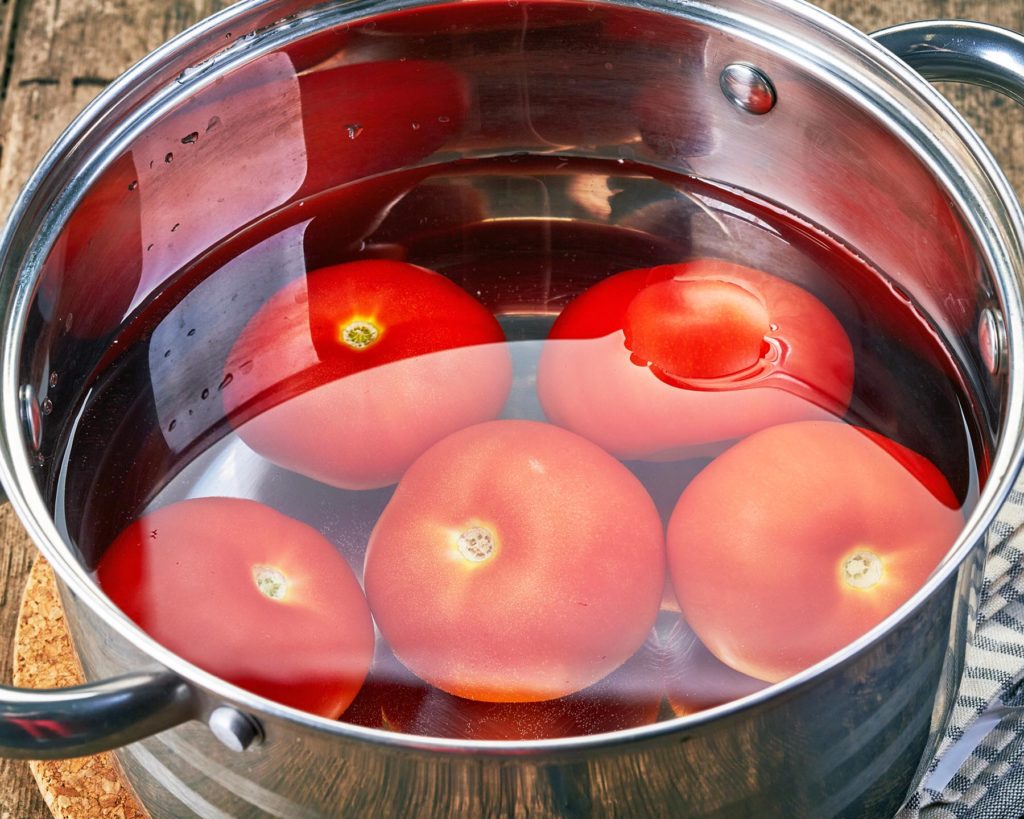 Take the onion, peel, wash and core, then dice them into quarter pieces.
Take the hot peppers, wash, stem and remove as many membranes and seeds as you want, based on the "pepper heat" of the salsa you require.
Blend the ingredients in a large pot, then add salt and lemon juice. Heat to boiling and stir over medium heat. Reduce and simmer the salsa for another three minutes and stir as needed to keep the salsa from scorching.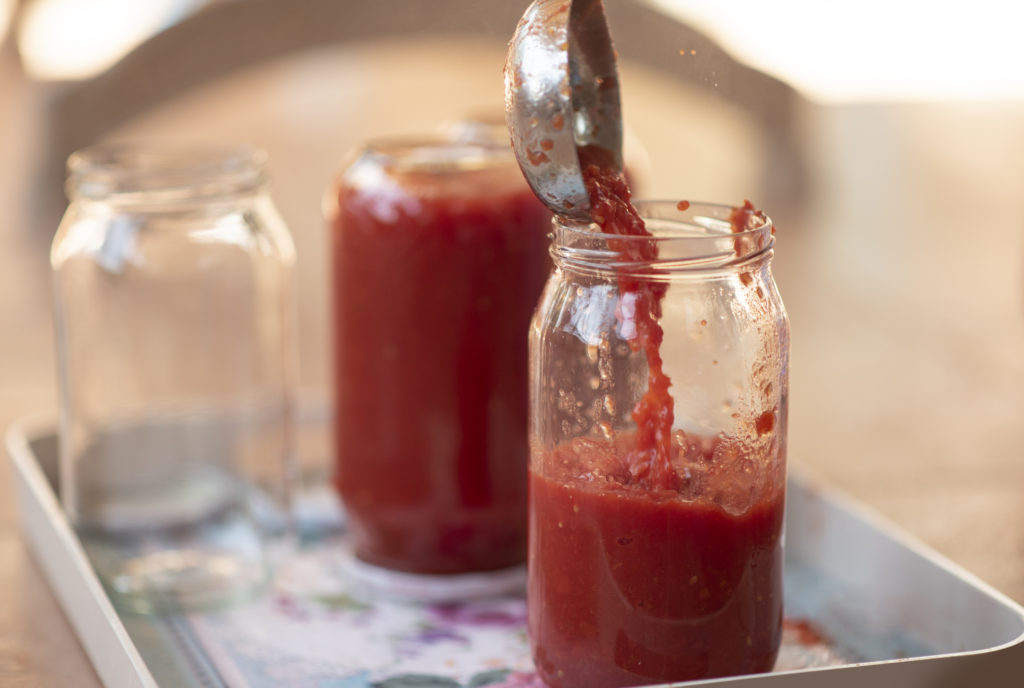 Place the hot salsa into the hot jars and leave1/2-inch of headspace. If necessary, remove any signs of air bubbles and adjust headspace to 1/2 inch. Take a dampened, clean paper towel and wipe the rim of the jars. Then, fit lids and bands.
Use the jar lifter and place the sealed jars in the canner on the rack. Jars should not touch. Cover the jars with water.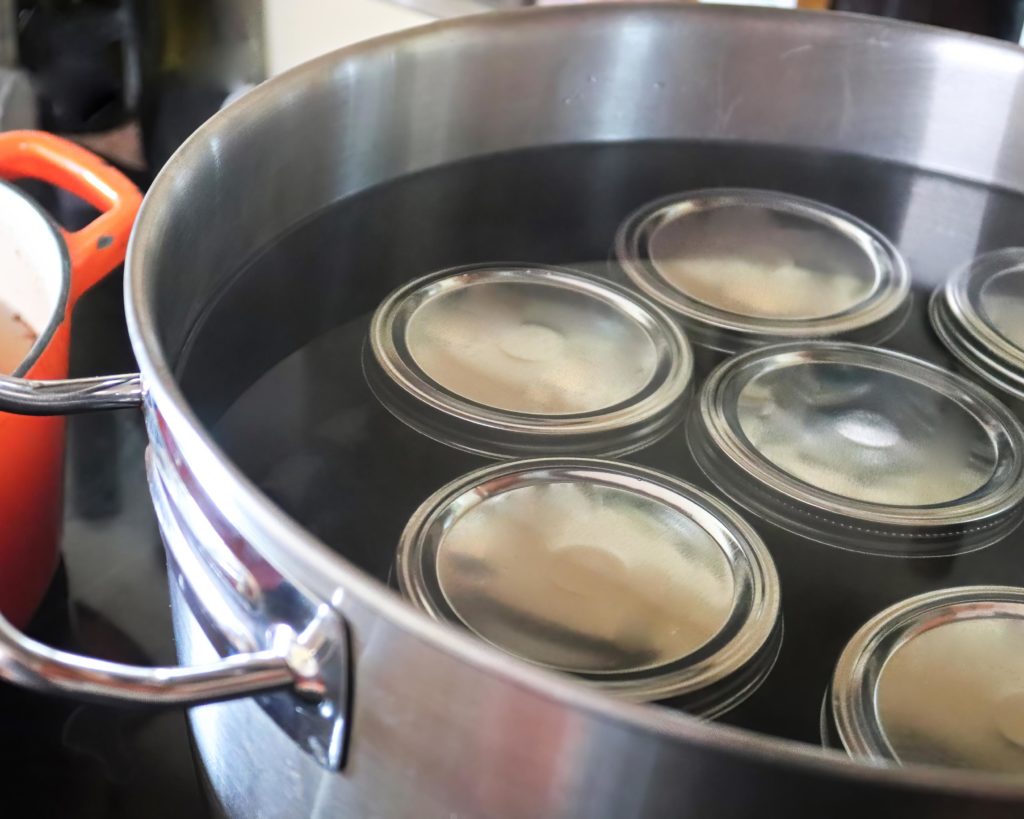 Cover the canner, turn the heat to boil for 15 minutes, then shut off the heat.
Remove the lid from the canner, releasing the steam. Leave the jars in the canner to rest for five to ten minutes.
Use the jar lifter to pull the jars out of the canner and let them stand on a rack or towel without touching them. They'll cool, and you'll hear a "ping" from the jars, meaning they have sealed properly.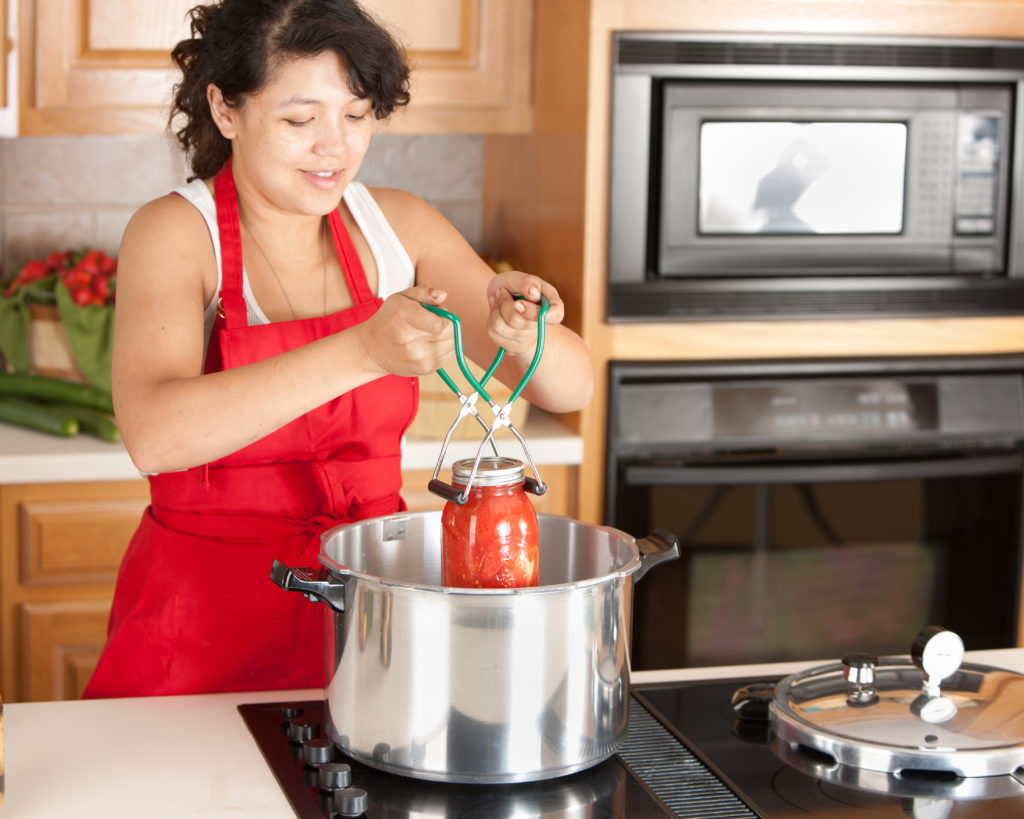 The jars need to cool for 12 to 24 hours, undisturbed.
Once cooled, it's a good time to double-check the seals. Unscrew the bands and press down gradually at the center of each lid. If there's no give, then the jar has been sealed properly.
If the lid springs up, it doesn't seal. So, place the jar in the refrigerator and consume the contents in two weeks.
Final Thoughts
The above recipe is relatively acidic, and you want that when canning salsa, but you still have room to make changes to the recipe. For example, you can substitute sweet bell peppers or combine them with hot peppers.
The recipe calls for bottled lime or lemon juice to set a minimum level of acidity as a standard. The National Center for Home Food Preservation (NCHFP) tested the recipe using lemon juice as the most acceptable flavor. Try not to substitute vinegar for lime or lemon juice or use key lime juice. It's highly recommended not to alter tomato, vegetable and acid proportions because it could make the salsa unsafe with the above canning process. Also, refrigerate leftover salsa after filling all the jars, and enjoy. Once you've opened a canned salsa, refrigerate for continued use.