5 Easy Steps to Finding the Best Snow Blower
Buying a snow blower can be confusing, but we've complied some quick tips and facts to help you buy the best snow blower for you. Alright, lets get started.
To begin there are a few important factors to consider:
How much snow do you typically get at once?
How much area are you clearing?
What surfaces are you clearing?
What terrain are you clearing?
Got those answered? Perfect. Now let's figure out which snow removal machine is perfect for you.
Want to skip ahead? Read about:
Single or Two Stage • Height and Width • Controls • Fuel Type • Features • Snow Blower vs Snow Thrower
---
First Things First- A Couple Frequent Questions About Snow Blowers
Single Stage Snow Blowers vs Two Stage Snow Blowers
Single stage snow blowers can remove snow up to 8 inches deep but are less powerful than two stage snow blowers which are high power snow removing machines which can remove 8 inches of snow or more. More about single stage vs two stage below…
What's The Difference Between A Snow Blower And Snow Thrower?
Snow blowers are two-stage
Snow throwers are single stage
Many people use the names interchangeably, and we promise we won't judge if you do too.
Step 1: Single Stage or Two Stage Snow Blower?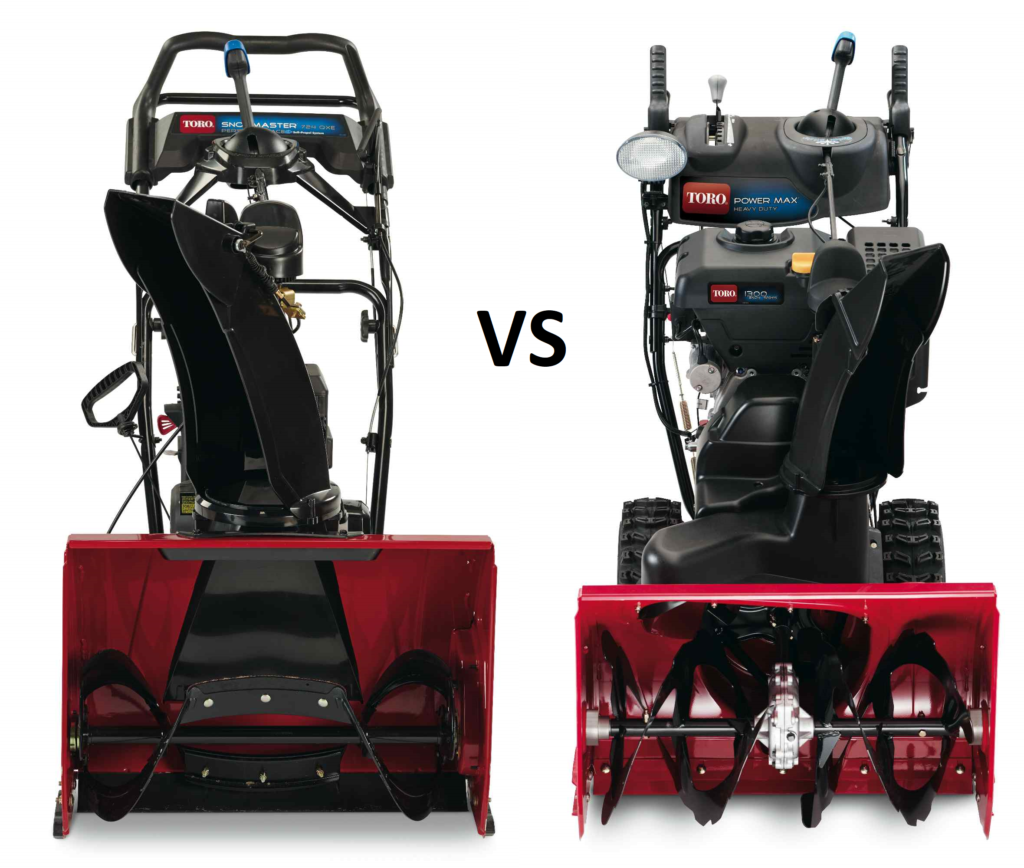 Let's start with the basics. Snow blowers are available in "stages" meaning how many moving parts the snow touches before it's thrown from the chute. Single-stage snow blowers are smaller and better for cleaning pavement. Double-stage snow blowers are bigger, can clear deeper snow, and better at cleaning non-paved areas.
Single-Stage Snow Blowers
Single stage snow blowers use an auger and blows snow up through a discharge chute in a single motion, thus the name singe stage snow blower. These types of snow blowers are ideal for clearing up to 8 inches of snow from sidewalks, walkways, steps, and short driveways. While they have plenty of clearing power, single stage snow blowers are generally smaller and lighter weight which is why many homeowners choose single-stage snow blowers to keep their driveways, walkways, decks and patios clear.
Plug-In Single Stage Snow Blowers
Plug-in models require a long, flexible cord that's able to withstand extremely low temperatures in order to work. Additionally, you'll need an outlet to plug it into, and likely an extension cord for it to reach long driveways or walkways. So if you have a very long driveway, you'll need to make sure you have a long enough cord to go the distance.
Cordless Single Stage Snow Blowers
Cordless electric snow blowers operate without the need for a cord. Simply plug it into a standard outlet to charge, then disconnect from the outlet after the battery finishes charging. Battery power is the key consideration with these, so make sure you compare the expected battery life of each model that piques your interest. Electric snow blowers also tend to weigh less than their gas counterparts, making them easier to maneuver. Additionally, they offer a push-button starting mechanism that's easier to use than the pull cord that you find on many gas blowers.
Gas Single Stage Snow Blowers
Gas single stage snow blowers are fueled by, you guessed it: gasoline. Some snow blower owners prefer gas powered snow blowers because you do not need to worry about plugging in cords or charging batteries. However, gasoline powered snow blowers do require a bit more maintenance then the other types of single stage snow blowers.
Cordless electric and gas snow blowers offer the most mobility since they have no cords, which makes them more suitable for long driveways, big areas, or commercial settings. Corded blowers are ideal for smaller driveways and walkways that are relatively close to the power source.
Two-Stage Snow Blowers
Two-stage snow blowers throw snow by first collecting snow and transferring it to the middle of the snowblower and secondly throwing that snow up through the chute out on to a snow bank. These combined powers make two stage snow blowers stronger and more powerful than single stage snow blowers allowing them to be used for both home and commercial use.
These types of snow blowers are always gas, and they are more powerful than a single-stage. Another key difference between a single-stage and two-stage machine is in the design. While they both have augers, single-stage gas blowers only move the snow aside. Two-stage models, on the other hand, have an auger and an impeller. The impeller tosses the snow, blowing it away and clearing a larger path as a result, making it more efficient. These types of snow blowers are useful for long driveways or even those that have loose material such as gravel and rock that single-stage models cannot clear.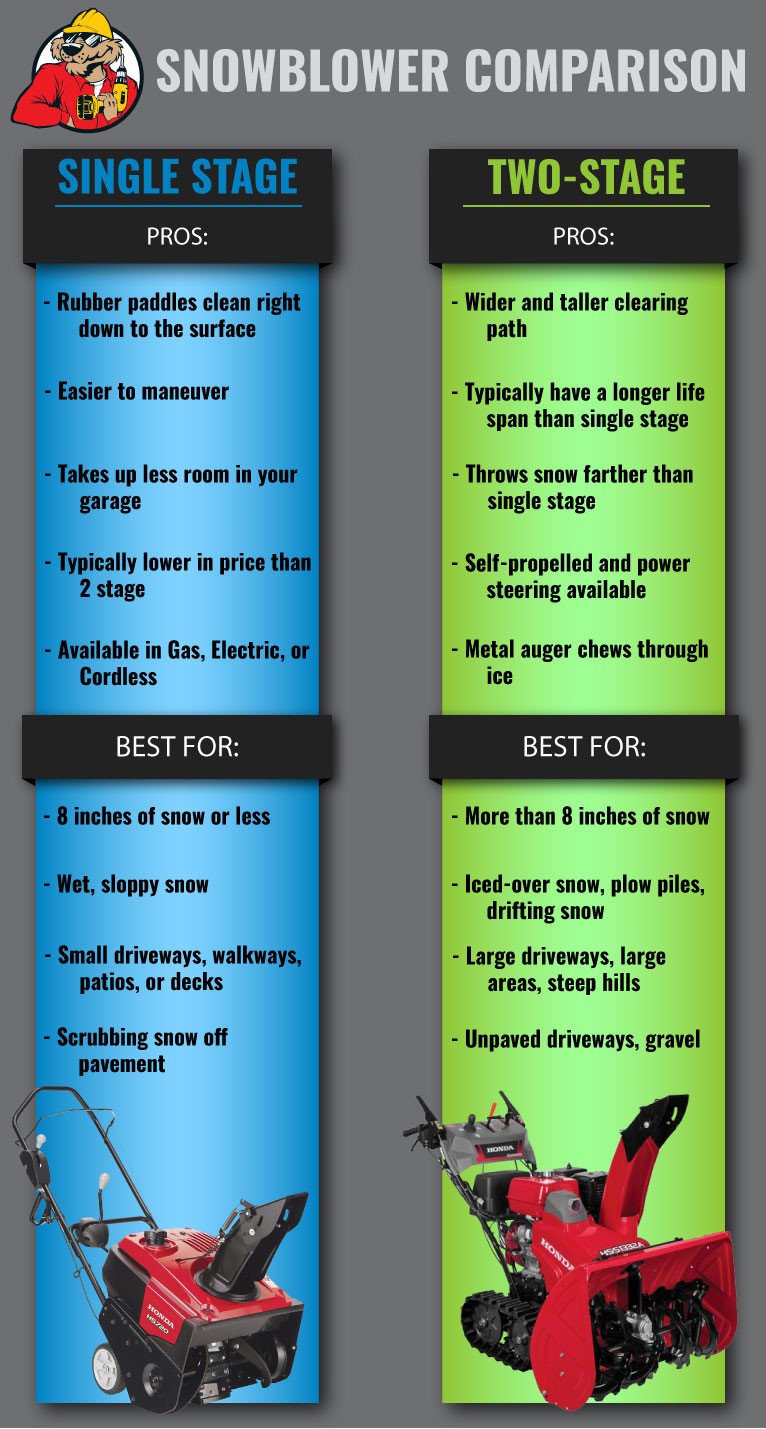 ---
Step 2: Choose A Clearing Width And Height of a Snow Blower
While many snow clearing machines have similar shapes, they come in a wide variety of sizes to cater to various snowfall quantities. Less snow means you can get away with a smaller snow blower, whereas a heavy North Dakota blizzard requires a snow blower with slightly more muscle. Let's take a look at some common clearing widths available.
Narrower Than 18 Inches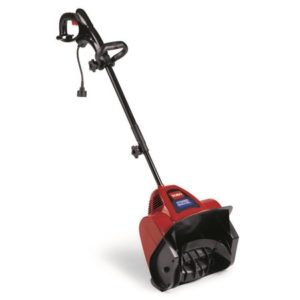 Very few snow removal machines are this small. The Toro Electric Power Shovel is one example of an electric snow pusher. It uses an auger similar to larger machines, but it pushes snow out the front instead of a chute on top. If you only get a few inches of snow at a time or need to clear a small path, this is an excellent choice.
| | |
| --- | --- |
| Power: | |
| Weight: | |
| Clearing Ability: | |
18 to 21 Inches Wide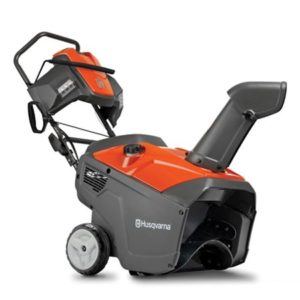 Many single-stage snow throwers are no larger than 21 inches across. They can cut through several inches of light snow, and are excellent if you consistently get less than a foot at a time. Since they are small in size, they are light and easy to store during the off-season.
| | |
| --- | --- |
| Power: | |
| Weight: | |
| Clearing Ability: | |
21 to 28 Inches Wide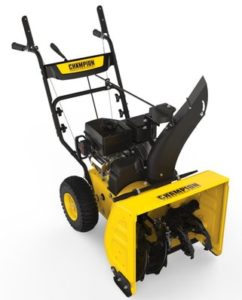 If you typically get snowfalls a foot or more, you need a snow blower in this size range. The metal augers rip through even compacted snow and the powerful impeller launches it well out of the way. If you need to clear snow on dirt or gravel, a two-stage machine of this size won't toss debris the way a smaller machine would.
| | |
| --- | --- |
| Power: | |
| Weight: | |
| Clearing Ability: | |
Wider than 28 Inches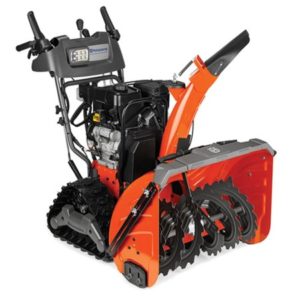 The biggest snow blowers are built to efficiently clean large areas, like sidewalks or parking lots. The extra width and height cover a larger area with each pass for faster work. They have tremendous power to break through iced-over piles of snow. Some large units even have an extra impeller between the auger halves to extra throwing strength. These units with a second impeller are called "three-stage" blowers and are made strictly for extremely heavy snow. 
| | |
| --- | --- |
| Power: | |
| Weight: | |
| Clearing Ability: | |
---
Step 3: Controls
Controls are likely the single most important feature after determining the size and use of the machinery, and many controls enhance safety and maneuverability. Be sure to get the most for your money with the best controls for you.
---
Step 4: Choose a Fuel Type
Gas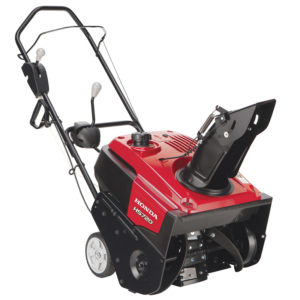 Gas snow blowers are the most common type you will encounter. The large gas motors provide adequate torque for even the heaviest blankets of snow, and the variety in size means there is a model for every need. Virtually all modern gas-powered snow blowers and throwers have four-stroke motors. Four-stroke (or four-cycle) engines are more efficient and easier to run than two-strokes. If you are buying a used machine, be sure to check the engine type and get a four-cycle.
Electric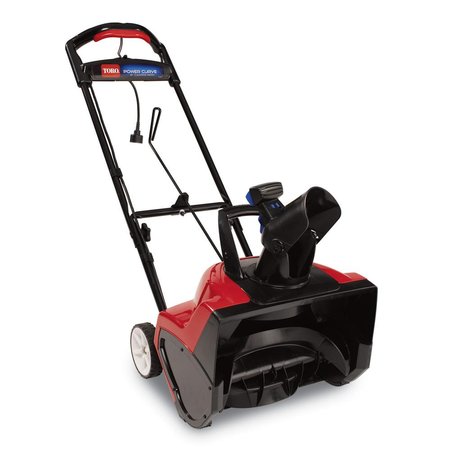 Electric snow blowers are lighter and smaller than gas models. They are great for homeowners who don't expect to receive more than 8-10 inches of snow in a single fall. Without having to service a gas engine, you can plug them in and get right to work. Starting them for the first storm of the year is also a breeze, without a stubborn pull cord to work with. They are also very quiet and require minimal maintenance, making them great for early mornings before you've had your coffee.
Cordless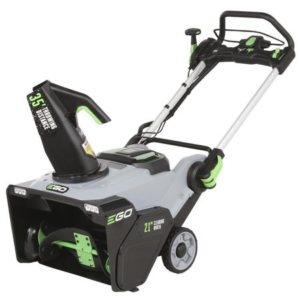 Cordless snow blowers are a relative newcomer to the winter arena. Using lithium-ion batteries and brushless motors, they're similar to corded models, only without being tethered to a wall outlet. For lighter snowfalls on longer driveways, battery power might be the perfect solution for you. Just like corded electric models, cordless snow throwers are very quiet and don't need much maintenance.
---
Step 5: Consider Snow Blower Features 
Track Drive Vs Tires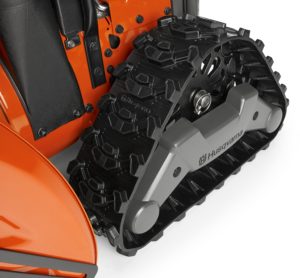 Large duo-stage snow blowers sometimes have tracks in place of wheels, for added traction on ice and inclines. Track drives are always self-propelled and frequently have power steering as well. Most of their weight is centered on the track rather than on the front hood of the machine, as is the case with wheel-drive machines. The difference in center of weight allows much easier height adjustment for avoiding kicking up gravel or other loose stones on the ground.
Headlights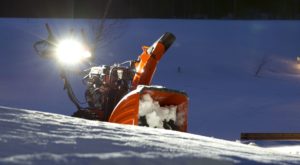 As the sun rises later and sets earlier in the winter, there is a good chance you'll be plowing in the dark at least a few times. A work light out front helps you see where you're going.
Handlebar Warmers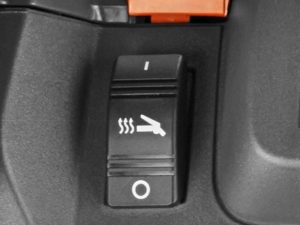 Keep your paws toasty even on freezing days. If you will be plowing commercially and work outside for long periods, you will love feeling your fingers after a few hours in the snow.
---