When your outdoor power equipment stops working because of engine failure, replacing the entire unit may not be the best option for you. Instead, you may want to replace only the engine. This can save you money while giving you the ability to restore your equipment to working order. When choosing a replacement engine for any power equipment, it's important to consider elements like the type of engine needed and additional features that increase the performance of your Honda power equipment.
Replacing Your Engine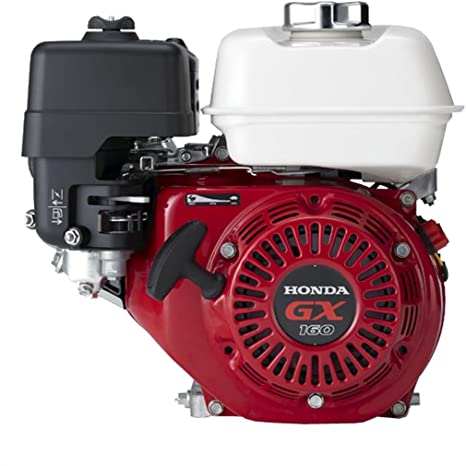 The first step to learning how to choose power equipment engines is to find one that matches the previous engine. This is important, as a different engine might not use the same number of bolts or the correct horsepower as the one you previously had. When replacing Honda engines, the steps to finding the correct engine are simple; you just need to find the model number for your engine. This is located on the old engine's information plate. Once you have this information, finding the same model is often easy.
There are exceptions, of course. Sometimes the model number on the old engine may no longer exist or may be changed. This often happens when engines are altered to meet new requirements made by the Environmental Protection Agency (EPA.) When this occurs, finding the right engine requires taking a closer look at the features.
Look at the horsepower to find a similar model to the old engine that is no longer running.
If the horsepower is unknown, take a look at the number of bolts and the pattern of the bolts required to mount your old engine. This pattern needs to be the same for the new engine you purchase to fit properly in your existing equipment.
Think about how the engine will be used. Honda engine models are categorized based on their use. Some are designed specifically for commercial use and feature elements that protect them in spite of frequent and aggressive use. Other models are for residential use.
If you're looking for a Honda engine to replace a competitor's engine, you should always let the engine features guide you in making the correct engine choice. Consider features like:
Engine performance
Engine size
Crankshaft type
Crankshaft orientation
Crankshaft cover's tapped holes
Base mounting
Residential or commercial use
Types of Engines
When browsing a list of engines, you will find that they are often referred to as either horizontal or vertical engines. This distinction refers to the position of the crankshaft in the engine. A vertical engine features a vertical crankshaft, which is turned by the horizontal movement of pistons. A horizontal engine, on the other hand, has a horizontal crankshaft.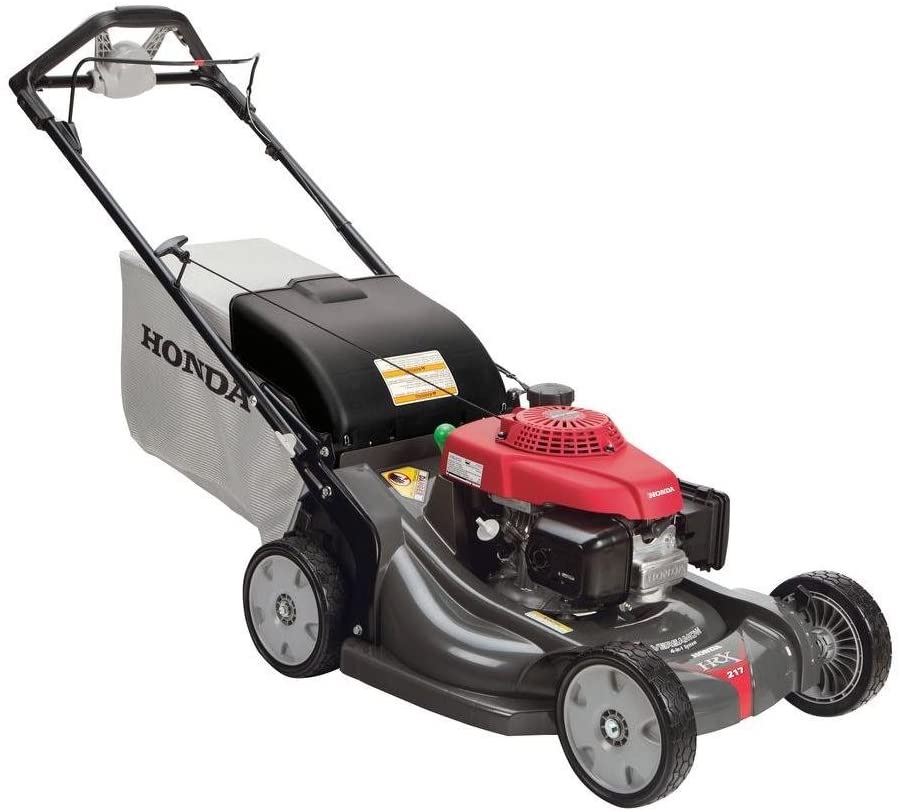 Both types of engines are used in power equipment. Horizontal engines are most often used for general-purpose equipment, tillers, generators and water pumps while vertical engines are typically used on walk-behind and riding Honda lawn mowers. When replacing your engine, the position of the crankshaft is a critical element that must be assessed to determine what kind of engine you need.
Engine Features: What to Look for
While the basic elements that make up an engine are essential to finding a replacement, the additional engine features that make each engine unique and improve its use should also be considered.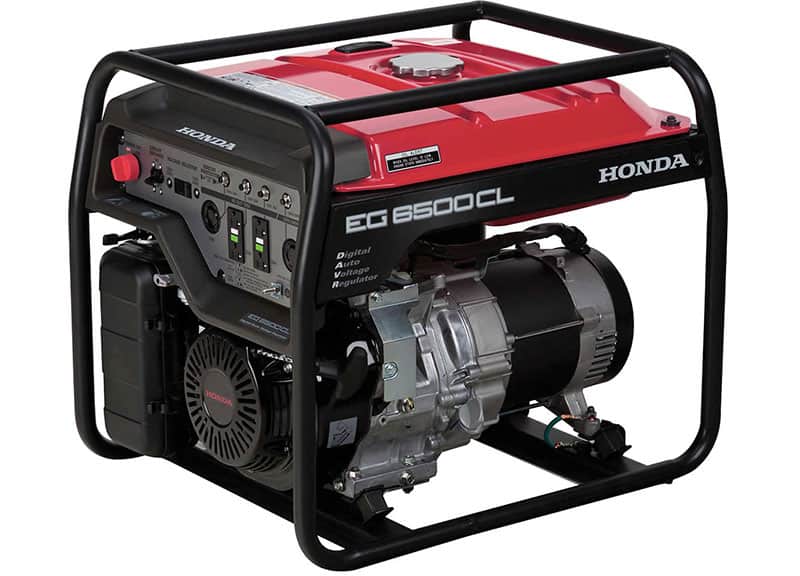 Fuel Efficient – Many engines feature a precision camshaft design that ensures optimal valve overlap and valve timing. These elements, along with a high compression ratio can reduce the amount of fuel you need to use your power equipment, saving you time and money. Some also feature a digital CDI ignition system, which improves starting and emissions performance while optimizing ignition timing.
Quiet – Helical cut gears, an optimal piston design, and a state-of-the-art air intake system can help to reduce the amount of noise you experience when operating your Honda pumps and other power equipment. Some engine models will have multi-chamber exhaust systems as well as improved muffler and camshaft designs to reduce engine noise levels as well.
Reduced Vibrations – A smooth performance can affect the enjoyment you experience when operating your Honda outdoor power equipment, which can directly affect how often you want to use the equipment. Honda engines are designed to deliver a smooth performance with reduced vibrations, thanks to the engines' piston design and crankshaft supported by ball bearings.
Easy Starting – Many of the engines for Honda lawn mowers, pumps and other types of power equipment come with heavy duty recoil starters, variable ignition timing, and an automatic mechanical decompression system. The system reduces the force necessary to get the engine started by ensuring the exhaust valve is opened slightly when you're cranking on the equipment. In addition to these features, some engines also come with an electronic ignition for easy starting.
Emissions Compliant – When learning how to choose power equipment engines, certification from the California Air Resources Board (CARB) and the Environment Protection Agency (EPA) is important. These two agencies help to create specific regulations and standards to control emissions created by engines. By choosing engine models that meet these standards, you are keeping your carbon footprint as small as possible while enjoying the use of your power equipment. In addition to these certifications, many engines also eliminate the need for a catalyst and some have a charcoal canister built into the gas cap.
Overhead Valves – When it comes to engine functions, overhead valves (OHV) offer significant benefits over engines of the past. Older engines were flat, with their valves located next to pistons in the block. OHV engines feature valves in the cylinder head instead. The new layout ensures complete and faster exhaust while providing a higher compression ratio and better fuel intake. This reduces oil consumption, carbon build-up and cylinder distortion while improving the lifespan of the engine.
Lightweight – While not every engine is lightweight, many do offer this advantage. Their lightweight and compact design is thanks to a uni-block design and internal timing belt. The weight of these engines is advantageous when it comes to outdoor power equipment, such as Honda portable generators and trimmers that must be carried to specific locations or held for long periods at a time.
Internal Timing Belt – The internal timing belt of Honda small engine models not only reduce the overall weight of the engines by eliminating the need for the engine to feature traditional drive gears, but are also designed to last the entire lifecycle of these parts. Unlike normal timing belts, these belts are not subject to dirt and grime. Keeping them lubricated is simple because of this.
Dua-Lube System – Ensuring the reliability of your engines is important, and the DuaLube system does this by making sure the engine is completely lubricated. It is able to do this through the lubricated timing belt and governor slinger paddles.
Easy maintenance – When going through a list of engines, finding one that is easy to maintain isn't always simple. Honda's engines are designed to fill this need. They feature easy access to the oil fill, oil drain and spark plug. The engine can also include an auto throttle and auto choke system. The latter system is only available with certain engines designed for fixed-throttle lawn mowers. It gets rid of cables and levers, starting easily whether the engine is hot or cold.
Oil Alert – This system is available on many Honda engines and is designed to ensure the safety of your new engine. On a normal engine, when the oil level becomes too low, the engine may seize as a result. To prevent this, this system features a sensor that detects when the oil level reaches dangerous levels. As soon as this is detected, the engine will stop automatically to prevent damage from occurring or will warn you so you can stop the engine before it seizes.
360 Operation – Mini 4-stroke engines are designed in such a way that they can be operated in any position they are placed. This means they can be used or stored upside down, upright or even on their sides and still function as they should. They are able to do this because of a rotary-slinger lubrication system and built-in passages that circulate oil to every area of the engine it needs to go, while using a return port to prevent oil from entering the combustion chamber.
Increased Power – Increasing the power of many of the engines is done by using an electronic governor. On a traditional engine, an open throttle decreases the amount of power available to the engine. When using an electronic governor, the throttle is more accurately and efficiently controlled. This allows for increased power.
High Capacity Oil Pump – Certain types of engines feature a high capacity oil pump that help deliver consistent oil to increase oil capacity, increase reliability of the engine and ensure lubrication on certain engine parts like the flywheel and connecting-rod bearings. This type of pump helps to reduce the amount of engine noise, limit friction and extend the life of your engine.
Engine Replacement Safety
There are many different types of air compressosr, and each is designed for a certain use. This air compressor buying guide will help you decide which is the best suited for your needs so that when you buy an air compressor, you'll be sure to purchase the right one.
Always maintain the same horsepower, fuel tank location, fuel line routing, muffler location, exhaust direction, starter type and position and muffler accessories when choosing a replacement engine. Ignoring even one of these engine features can lead to problems that could affect the engine's functions and your safety.
Replace any missing or damaged parts. This will not only ensure your power equipment lasts longer, but may help you avoid damaging other equipment parts during continued use.
Always make sure all parts, guards and shields are in place correctly before attempting to use the equipment.
Learning how to choose power equipment engines can be a less expensive solution than buying a new piece of equipment altogether. Before you make a purchase, however, you'll need to be sure you are choosing the correct models, the right types of engines and the features you need.