Professionals, weekend warriors, and diy-ers have many tools in common, and almost all have a cordless drill in their workshop. What isn't as common is understanding the difference between the different types of drills on the market. In this post, we're breaking down the difference between an impact driver vs. drill/driver.
Drill/Driver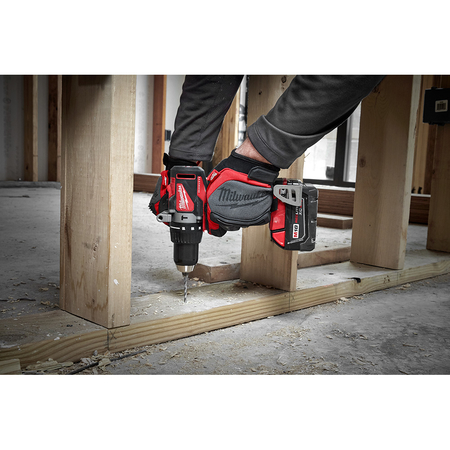 Similar to a screwdriver, standard drills use torque and a rotational force to create holes and fasten screws, nuts, and bolts. The drill/driver often features a slip clutch. This clutch disengages when the drill/driver hits a certain amount of torque, avoiding snapping and stripping the fastener. Using standard twist drill bits allows you to drill holes of various size in various materials.
Common Uses
Cordless drills are commonly used for DIY projects, woodworking, and home improvement tasks. From drilling holes and screws to tightening bolts and setting nuts, the traditional drill can achieve multiple small applications.
Impact Drivers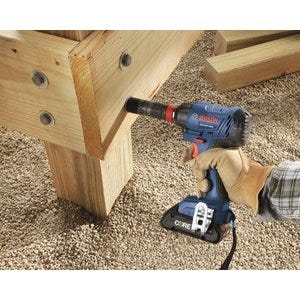 High-torque Impact Drivers are used to drive screws and fasteners into materials using driver bits. Lightweight impact drivers utilize rotational power and feature a hammering action, setting itself apart from traditional cordless drills and hammer drills. That helps maintain contact between the driver bit and the screwhead. Both the hammer action and higher torque create the power to accomplish a variety of heavy-duty applications. However, don't mistake an impact driver for an impact wrench. Impact wrenches have a ¼", ⅜", ½", ¾", or 1″ anvil and are designed for use with sockets. The impact driver has a ¼" ball detent hex shank quick release chuck and while they can be used with sockets they are more adaptable to other types of drill bits. The common feature to both is the rotational hammering action.
Common Uses
Cordless Impact Drivers can drill holes and fasten long screws into hard materials such as hardwood, metal, concrete, and drywall. Drive fasteners quicker and easier with the multifunctional impact drill that is ideal for tight spaces.
Impact Driver vs. Drill Comparison
Impact Driver

Drill/Driver

Torque:

1700-1800 in-lbs (avg.)

250-425 in-lbs (avg.)

Chuck Design:

1/4" Hex with Ball Detent

Keyless chuck (hex bit or straight shank bit)

Variable Speed:

Yes

Yes

Noise:

Noisy

Quiet

Weight:

2.5 lbs (avg.)

3.9 lbs (avg.)

Length:

5"

7.25"

Brushed and Brushless models are available

Runtime will vary depending on the tool, battery, and application
Final Thoughts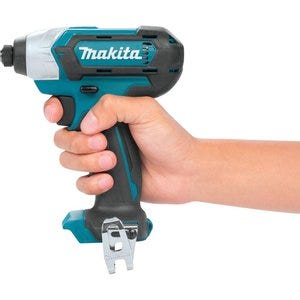 Determining between an impact driver vs. drill for your shop depends on the application at hand. For the larger, heavy-duty jobs, an impact driver will be best. When drilling holes and driving fasteners, a drill/driver will perform better. If you want a workshop that can tackle any job, select a combo kit that includes both drills.
Shop power drills, rotary sanders, regular drills, hole saws, and cordless drill drivers at an Acme Tools near you. Visit our online store to shop power tools from trusted brands like DeWalt, Makita, Milwaukee, and more.