Stay Safe & Maximize Productivity With New Milwaukee® Tool Lanyards
Milwaukee Tools is proud to introduce their brand-new line of tool safety lanyards, and we are excited to share them with you.  We got an early look at them and they are safe, convenient, and very easy to use.  These safety cords will catch your accidents before they destroy costly equipment, or worse, cause injuries to workers or bystanders.  Milwaukee is taking aim to offer a solution by creating a safety system that is able to absorb the shock from a range of tool weights, is safe and easy to use, and even functions with One-Key platform.
Safety First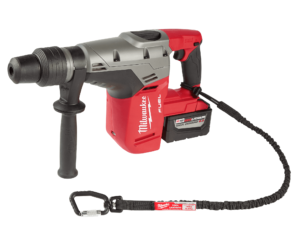 When working at heights, safety must never be overlooked, and a dropped tool presents an immense hazard.  Milwaukee new lanyards make securing tools simple without constricting their use and mobility. 
They are rated to catch a variety of weights and feature a shock-absorbing design that reduces the amount of shock transferred to the worker.  By soaking up the energy of the falling tool, you don't need to worry about being tugged off of a ladder or an elevated platform if you happen to drop a something heavy.
To properly arrest the momentum of a falling tool, the lanyard must be rated to support its weight.  Milwaukee took the care to color-code them to make the weight-class easy to determine with just a single glance.  The 5, 10, 15, and 35lbs straps are white, red, dark gray and light gray, respectively.  Every step has been taken to make these easy to use and ensure that preventative safety measures do not go overlooked by your crew.
All Clipped In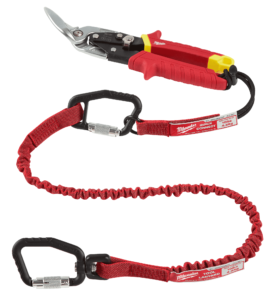 The new Milwaukee Tool Lanyards feature locking carabiners that are simple to operate while also prevent accidental unclippings while in use.  The arm of the carabiner is a spring-loaded twist-lock design that requires two motions to open and latches automatically once it closes.
All new lanyards can clip onto a harness or secure connection point, so you can clasp them and be assured they are locked even while wearing work gloves. The clip also swivels in a full circle so that there are never any twists interfering with the cord. 
Small hand tools can be difficult to tie in with gloved hands though, so Milwaukee has also created a line of quick-connect accessories as well as a safety lanyard with locking carabiners on both ends.  The quick-connectors loop through the eye-hole of the tool and have a solid metal hoop on the other end to which the safety carabiners can be clipped.  Since it can be difficult to feed cords through the eye-holes, this is a one-time solution that makes the entire process much more streamlined. By enabling simple and fast changes, they also help encourage workers to secure all their tools for every use.
One-Key Support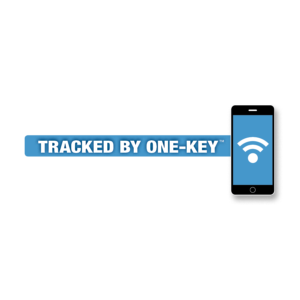 Safety equipment needs to be checked on a regular basis to ensure that it is still in proper working condition, otherwise, it must be replaced.  Each of these new lanyards and quick-connect accessories has an easily-visible serial number that can be tracked in the Milwaukee One-Key network.  
By keeping tabs on each individual piece, you can set reminders for regular inspections months ahead of time.  You'll be able to focus all of your attention on more pressing issues until the time comes for the lanyards to get checked.  Once the timer is up, you will receive an alarm reminding you to check back on them, ensuring consistent testing.  
Final Thoughts
Jobsite safety is not a light matter, and these new safety cords are a very welcome addition for maintenance workers, HVAC pros, roofers, siding contractors, and anyone else who routinely does elevated and overhead work.  Not only do they prevent possible injury from a dropped tool, they also save time from having to get back to ground level to retrieve the piece that fell.  They are intuitive to use, so there isn't an excuse for your crew to avoid using them either.  Always remember, "an ounce of prevention is worth a pound of cure", so take the time now to prevent accidents from happening.
Lanyard Models Available
48-22-8810 10 Lb. Locking Tool Lanyard
48-22-8815 15 Lb. Locking Tool Lanyard
48-22-8811 10 Lb. Extended Reach Locking Tool Lanyard
48-22-8850 35 Lb. Locking Tool Lanyard
48-22-8820 10 Lb. Quick-Connect Locking Tool Lanyard
48-22-8823 3 Pc. 10 Lb. Quick-Connect Accessory
48-22-8822 3 Pc. 5 Lb. Small Quick-Connect Accessory
48-22-8800 Hard Had Lanyard