Buying the right generator is personal. It has to do with your power needs, your budget, how you view convenience and where you live. This process doesn't have to be difficult, and generator experts are available to help you with this buying decision. Nonetheless, there are several personal questions you need to answer before choosing between a portable or residential standby generator.
Stormy Weather Ahead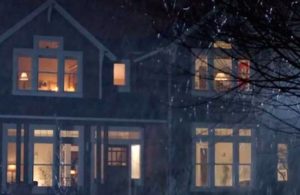 A nasty winter storm blows in, you are stuck at home, and now the power is out. It's time to prioritize your power needs. If you are interested in backing up the basics and have a smaller budget, a portable generator may be your best choice. If you want to power your entire home and are comfortable with a higher price point, an automated residential standby generator makes sense. But that's the big picture. Personal variables will always affect your choice.
Watts Necessary?
Most generators are categorized by the wattage they deliver, so it's critical to estimate your energy consumption during an outage. Acme Tools has access to wattage calculators, worksheets, and specialists who can help you.  If you would like to take this task head on for yourself, Generac offers a Home Standby Calculator or  Portable Calculator.
Think about what you want your life to be like during the next power failure. To provide backup power for a warm house with the lights on, dinner in the oven, a desktop computer for work and your kids watching television, you will want to consider the following:
Furnace blower fan – 700 watts
Living room lighting (incandescent) – 300 w
Refrigerator and freezer – 800 w
Electric water heater – 4000 w
Desktop computer and monitor – 250 w
Large color plasma TV – 300 w
Electric range (one burner) – 2000 w
Microwave oven – 1200 w
What's Your Budget?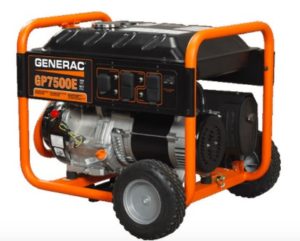 With a portable generator, you may have to trim your energy load depending upon the generator size, but you can also count on spending a lot less. Generally speaking, portable generators range from $500.00 to $3,000.00 depending upon their power output. So that you don't have to run extension cords everywhere, and so you can back up hardwired appliances, like your furnace, don't forget to account for the cost of having a licensed professional install a transfer switch. With a transfer switch, you can deliver power from the portable gen-set through your home's electrical system via a single power cord.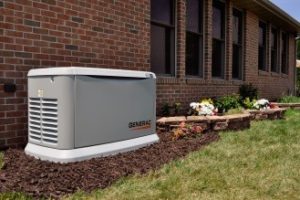 With an automatic home standby generator, you won't have to manually start the gen-set, plug it into a transfer switch or worry about refueling. These units sense when the power is out and start up automatically within seconds. However, that convenience comes at a higher price point. Many popular models cost between $3,000 and $5,000. They also have to be installed by a qualified professional who can ensure that they meet all national and local building and electrical codes.
What's Your Nature?
How do you feel about going outside when ice coats the trees, limbs snap and power lines fall? You have to be willing and safely able to trek into a wintry mess to turn on your portable generator and keep it fueled. Due to potentially deadly carbon monoxide exhaust emissions, you must also ensure your portable generator is not running in or near any enclosed or semi-enclosed spaces, windows, doors or vents.
By comparison, a home standby generator can be installed right outside your home — just like a central air conditioner — and wired into your electrical system via an automatic transfer switch. Because it turns on and off automatically, you can stay snug in your home.
Where Do You Live?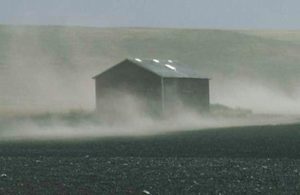 If you live in a rural area, you inevitably have power challenges. According to the federal government, about 40 million Americans live in rural counties where power outages occur more frequently and last longer. Most rural power lines are older and above ground, which makes them vulnerable to bad weather conditions. It also takes longer — perhaps days — to get repair crews to remote locations. In rural America, a generator is usually a given, and you might even consider a home standby unit a necessity instead of a luxury.
When Should I Buy A Generator?
The old saying, "There is no time like the present," aptly fits when it comes to buying a generator. No one enjoys being left in the cold and dark when extreme weather strikes. This is especially true of automatic home standby generators, as they require installation, which you will have to schedule with a licensed installer.
A generator may be a personal decision, but whichever generator you choose, think about buying it sooner rather than later. The next winter storm could be around the corner, and you will be relieved to ride it out in the safety and comfort of a home with backup power.
---
This Blog Post was created in cooperation with Generac Power Systems.  Acme Tools is a proud distributor of Generac products.