Charging your DEWALT batteries and USB devices just got easier with the DEWALT USB Charging Kit, a breakthrough in charging convenience. The all-in-one charging system has a bidirectional USB-C port that not only powers phones, tablets, and laptops but can also charge any DEWALT 20V Max or FLEXVOLT battery.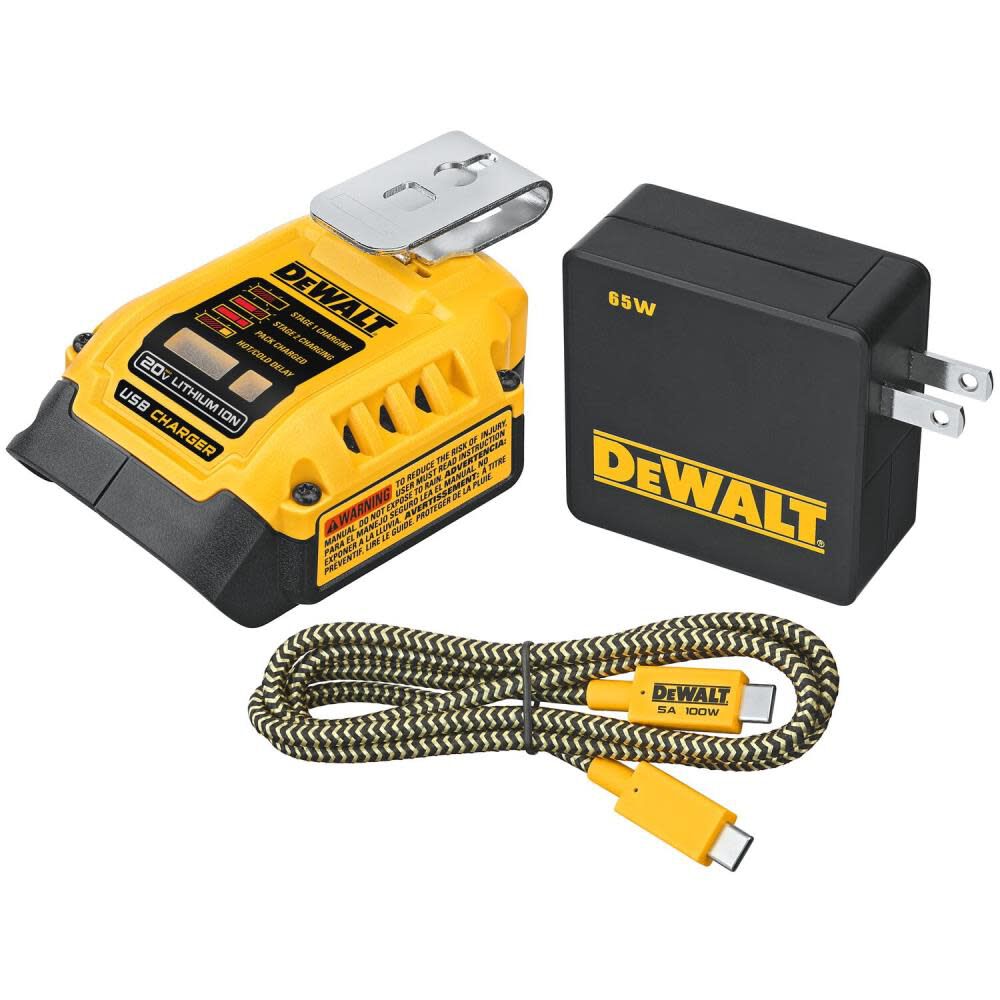 As previously mentioned, the charging system has a USB-C port, which lets you input or output up to 100W of power to charge your batteries or other devices. DEWALT has also included a USB-A port on the portable Charging Kit that allows you to charge devices up to 12W using traditional USB cords.
What's Included?
The USB-C Charging Kit includes a 65W power supply with a single USB-C port. It comes with a USB charger, which has a two-stage charge indicator that communicates the charge level of DEWALT batteries. You will also get a USB-C charging cord for charging batteries and compatible devices. It also includes a belt hook that can double as a wall mount.
Now available at Acme Tools.