Contractors have been asking for tools that can do the job at hand faster, safer, lighter, and without being tied to an electrical cord. Bosch has been listening to their requests and are proud to announce the GBH18V-26D 18V Brushless 1In SDS-Plus® Bulldog™ Rotary Hammer.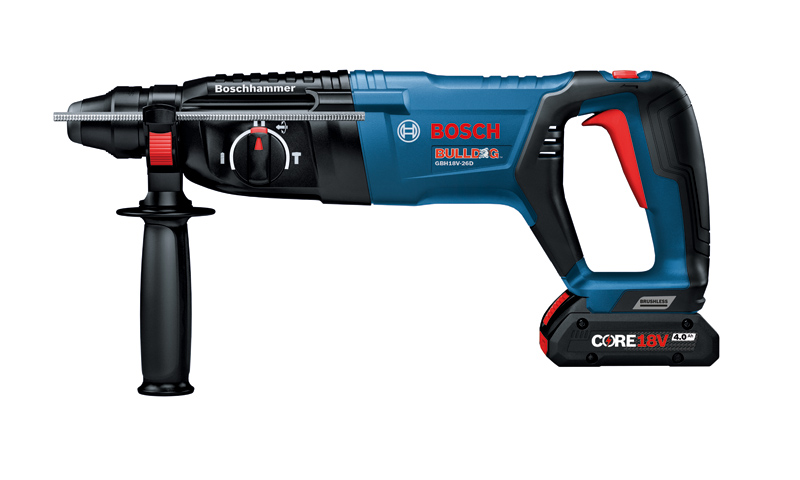 Faster Drilling in Concrete
Safer Operation for Users
This ergonomic Bosch cordless rotary hammer with soft-grip handle offers a jobsite-proven in-line design, in addition to providing horizontal power transmission for optimized overhead, horizontal and downward drilling applications.
The cordless Bulldog rotary hammer is compatible with Bosch PRO+GUARD™ dust solutions and provides an end-to-end dust collection system that helps users move toward OSHA silica dust compliance. The GBH18V-26D is compatible with an optional GDE18V-26D 18V cordless dust-extraction unit, which offers a self-contained HEPA dust solution for maximum mobility and affordability.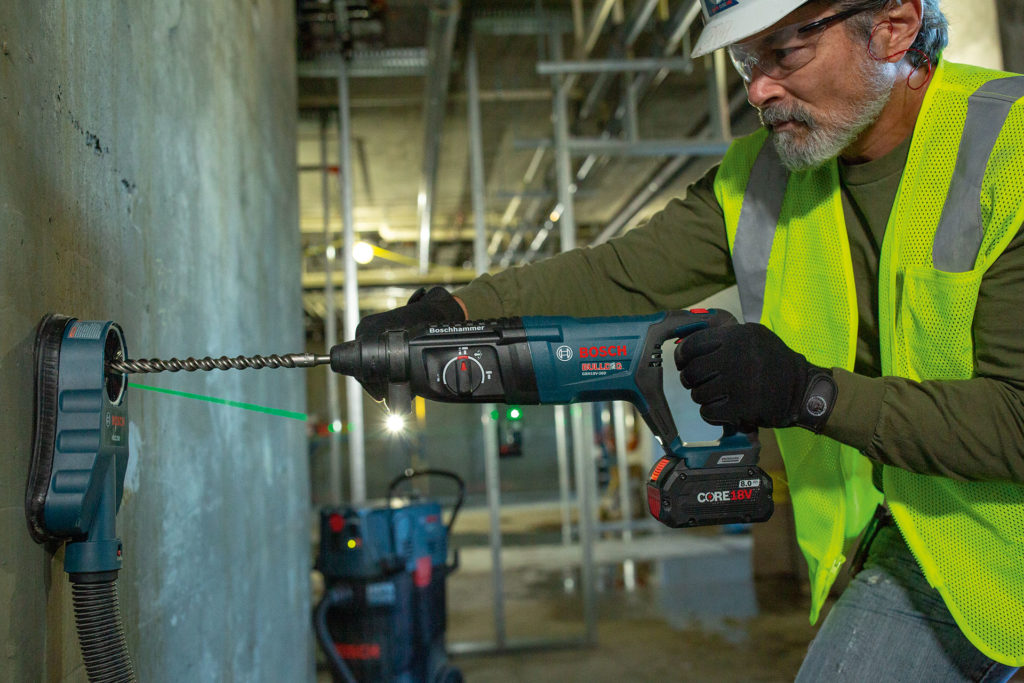 Light Weight, Heavy Hitter
The Bosch GBH18V-26D rotary hammer weighs 5.8 Lbs. (tool only, not including battery) and delivers 1.9 Ft.-Lbs. of impact energy (EPTA) for superior impact-to-weight ratio and advanced performance in heavy-duty drilling and chipping applications in concrete.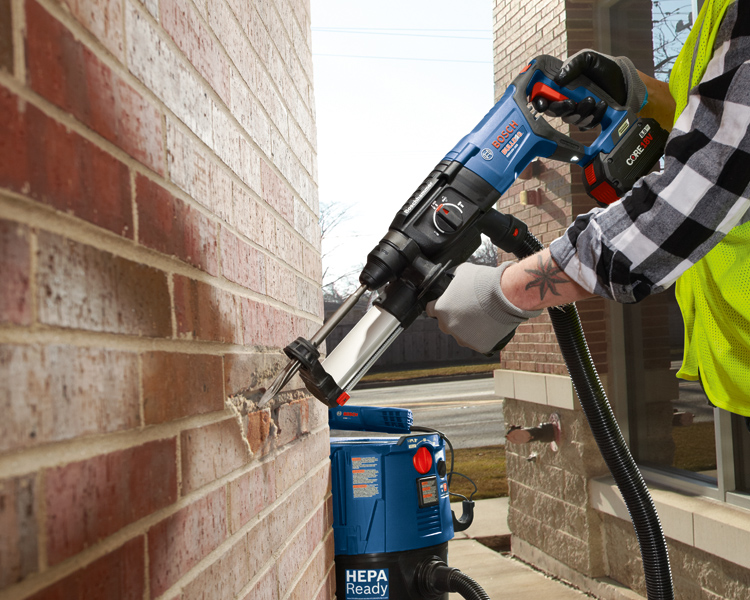 Bosch CORE18V Battery Technology
The Bosch CORE18V battery that powers the hammer relies on 21700 cell technology for a lightweight, high-power battery with all-day performance. Bosch exclusive CoolPack 2.0 technology helps to draw heat away from battery, increasing runtime and lifetime. The result is a CORE18V battery with greater power. All Bosch batteries provide cold weather performance to -4°F. Each battery includes a fuel gauge.
Bosch Electronic Cell Protection safeguards the battery against overload, overheating and depth discharge for longer runtime. Likewise, Bosch Electronic Motor Protection shields the motor against overload with integrated temperature management.
---
Let us know what you think about this new tool from Bosch. Leave a comment below or check us out online at AcmeTools.com.