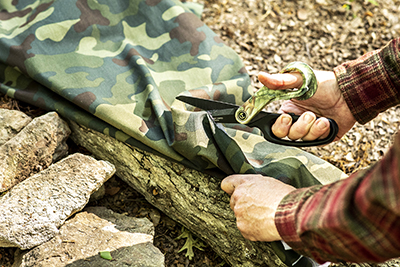 Having the proper tools helps make the best possible experience when you're working outdoors, especially cutting tools. Crescent Tools has taken two of their best and updated them to be suitable for the outdoors lifestyle. Whether you're hunting or camping, you'll be able to handle any hurdle that may come while out in the wilderness.
Camo Tradesman Shears (CW10TMC)
The new 10-inch Camo Tradesman Shears (CW10TMC) is engineered with compelling knifelike cutting abilities that are perfect for cutting upholstery, carpet, and drapery. Equipped with titanium-coated blades, they prevent deterioration from chemicals and are three times harder than steel to provide maximum cut life. The bottom blade is jagged which allows it to grip the material for increased control and cleaner cuts. 
Camo Pocket Knife (CPK325CC)
The new Camo Pocket Knife (CPK325CC) is perfect for your everyday carry. Built with a 3.25-inch drop-point blade made from 5Cr15MoV steel. It's also is built with a flipper tab opening made for easy use, as well as the liner lock mechanism to keep the blade secure when not in use. Stocked with a ball bearing pivot, it creates a smooth motion when either opening or closing the blade. For those who want a pocket knife to be more visible, there is also a brighter option in the Crescent Rawhide orange handle (CPK325CR). 
The shears and pocket knife is available as a two-piece set, or you can buy the knife individually.
Crescent Wiss Pocket Knife and Shear Set Camo 2 piece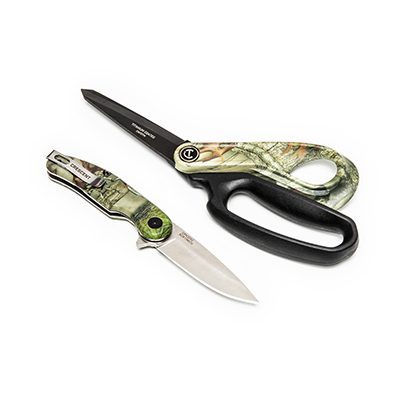 Crescent Wiss Folding Pocket Knife Drop Point Camo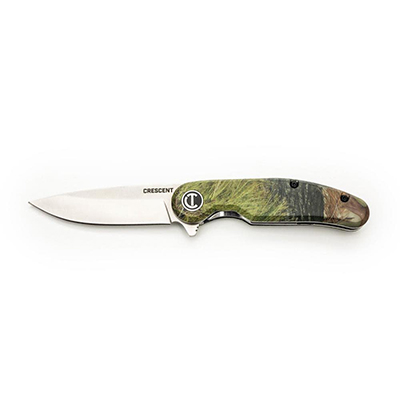 Shop the new shears and pocket knife and other Crescent products at Acme Tools.