There is a myriad of ways to join wood, and every woodworker has their preferred style. One of the easier ways is via a biscuit joiner. DEWALT wants to assist with making things easier in your workshop with the release of their 20V MAX XR Cordless Biscuit Joiner. The new joiner is the latest addition to DEWALT's ever-expanding line of XR tools.
DEWALT previously offered a corded biscuit joiner, but the DCW682 cuts the cord to make working around the shop easier and safer. The 20V biscuit joiner is chock-full of cutting-edge features that are designed to make projects more efficient so you can tackle more work.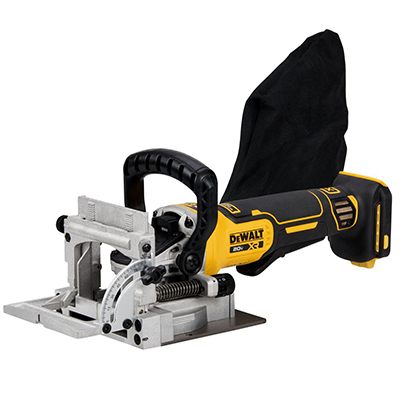 DEWALT 20V MAX XR Cordless Biscuit Joiner Features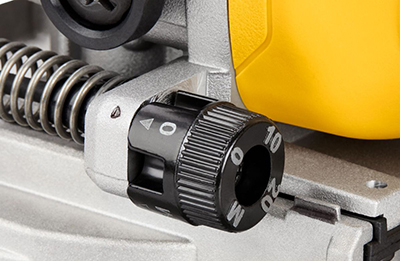 The DEWALT 20V MAX XR Biscuit Joiner offers a brushless motor that provides powerful and consistent cutting performance for the most common biscuit sizes. A depth selection knob makes it easy to switch between #0, #10, and #20 biscuits, so you aren't wasting time making adjustments. A dual rack and pinion fence creates more accurate results on every single cut.
The DCW682 features several comfort features to make work less tiring and prevent hand fatigue. The joiner weighs a feather-like 5.5 pounds and is more compact, so it's easier to work with. A paddle switch design allows for the use of the tool either left or right-handed and makes the tool safer to use with an electric brake that stops the blade upon trigger release.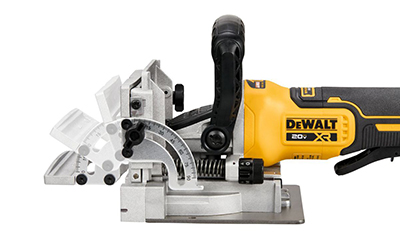 Other features include retractable anti-slip pins that help hold the material in place while working. For complete flexibility, the integral fence allows quick and easy bevel adjustments between 0 and 90 degrees. The biscuit joiner is compatible with DEWALT's AirLock system or a standard 35 mm dust extractor to keep any pesky dust to a minimum.
Shop more DEWALT cordless power tools, such as drills, circular saws, impact wrenches, and more at Acme Tools.