DeWalt has announced their latest essential car tool: the DCC020IB 20V MAX cordless inflator. Tire inflators are great to keep around, whether for topping off a soft wheel or refilling a fleet of company cars. Just like a spare tire, you will be very glad you have it in an emergency.
Two hoses are better than one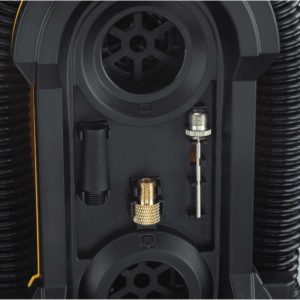 The DeWalt inflator has two hoses, that you can use depending on your needs. The thinner high-pressure rubber hose is used for inflating car tires, footballs, and bike tires. It has interchangeable heads, including a threaded chuck for safer and more consistent filling.
On the other side of the tool, you will find a wider hose. This high-volume hose blows up kiddie pools, camping mattresses, and more. Both hoses wrap and secure around the tool to stay out of your way. The nozzle heads are also stores onboard so that they are always close by.
Unlimited power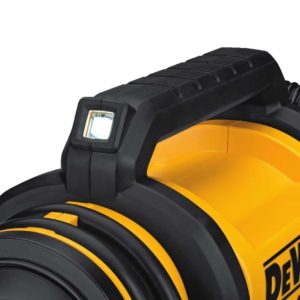 Well, not really. But the inflation can be powered by either your 20-volt MAX lithium batteries OR 12-volt MAX batteries. If you already have a toolbox full of yellow tools, adding this is a no-brainer.
On top of those, you can also plug the tool into a standard car outlet and scrap the batteries altogether. With such a variety of power options, you can practically use it anywhere. Whether you're filling up a fleet of tires, or you just don't want a flat while you're out on a job, this has your back.
Walk away
Or don't, since the new inflator has rubber feet to prevent it from waddling off while you're using it. The top handle has an LED flashlight because flat tires can happen at night too. At less than a foot wide and just over 5 inches deep, it is really small and easy to store. The entire tool weighs just 5.5 pounds, so it's not a hassle to move it around. There is an automatic shut off too, so you never need to worry about overinflating.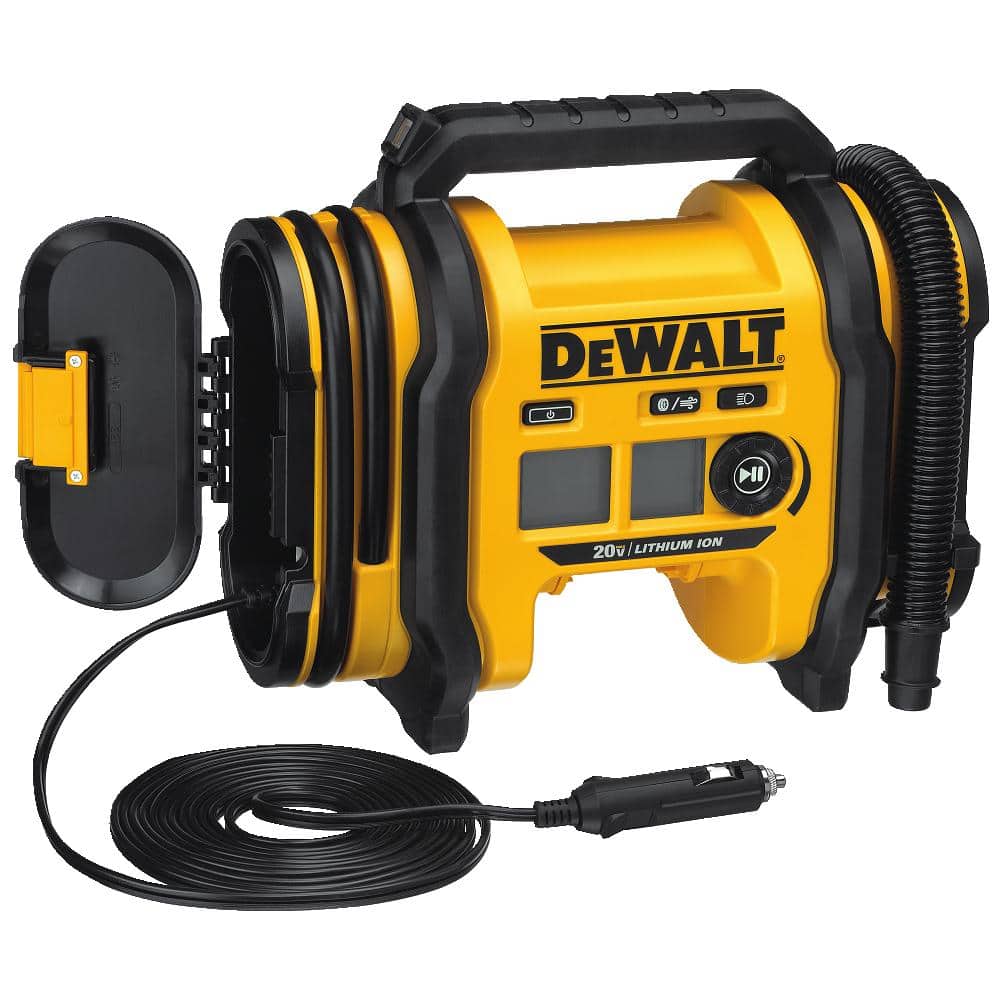 DeWalt tools have earned a reputation for being tough, and this one is no different. The DeWalt DCC020IB cordless inflator is available for presale, and will be shipping this summer. Whether fixing a flat tire or just using it around the shop, make sure you're always good to go so you can do your best work.