Have you ever tried to take a measurement with a laser, but the sun is so bright that you can't even see the beam? You think you did it right, but then you realize you were actually pointing it in the wrong spot and now you have to redo it all. Never again! Introducing the all new GLM400C 400ft laser with viewfinder and GLM400CL 400ft laser with camera from Bosch.
It Has A Camera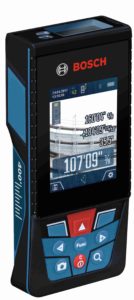 You read that right: the new Bosch GLM400CL has a 5-megapixel camera in addition to the laser beam. Since you never know what lighting you will be working under, the small dot might not be visible. And since this tool is designed for measurements up to 400 feet, it might be too far to even see clearly. On top of that, the camera also has an 8-time zoom. Just like using a laser rangefinder for hunting, you always know your measurement is dead on.
Built For Bright Backdrops
"Not every laser measuring job is indoors under controlled light conditions," said Brandon Eble, the product manager of measuring tools at Bosch. Since construction is mostly done outside, laser beams are often difficult or impossible to see under the bright sunlight. They wanted to "provide a tool that could be used for a full job, no matter the lighting conditions or distance required." Having a camera and viewfinder allows you to see what you're measuring, whether you're on a bright rooftop or a dark crawlspace.
Loaded With Features
A major advantage of laser tape measures over traditional tape measurement is their ability to measure non-linear distance. This new Bosch laser can calculate area, volume, and even indirect measuring. Once you've taken a measurement, you can save it in the tool, and even transfer it to your phone thanks to the Bosch MeasureOn app. The lasers have room to save up to 50 measurements and up to 200 pictures. A digital bubble level helps you keep the tool flat before finding a distance too.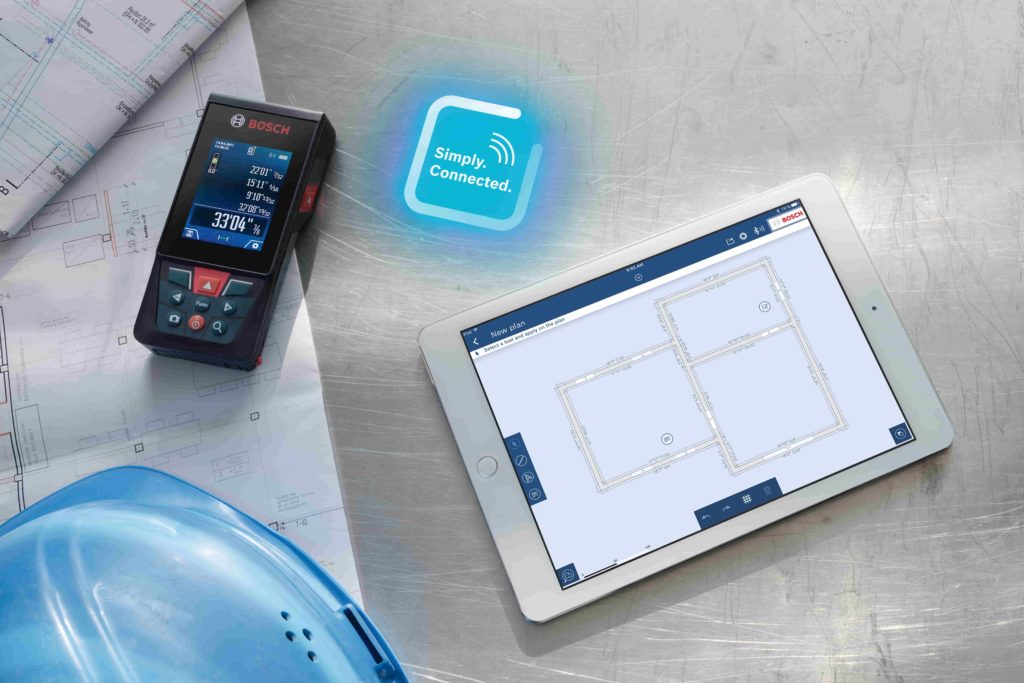 What's In The Box?
Don't let the size deceive you, these new Bosch laser measures have big personalities. They will be available for presale soon on acmetools.com, so be sure to keep an eye open for them.
GLM400C  Connected Laser Measure with Viewfinder
Powered by 3 AA batteries. Includes batteries, hand strap, and pouch
GLM400CL Connected Laser Measure with Camera (kit pictured below)
Powered by rechargeable 3.1Ah Lithium-ion battery. Includes micro USB cable, wall adapter, hand strap, and pouch.