DeWalt is getting set to release three new laser distance measurers and two Tough Rotary Lasers for the fall. Here to make your job easier and able to withstand a rough and tough job site let's take a look at each product and what is inside.
Tough Rotary Laser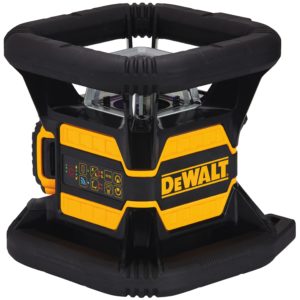 Whether you believe a green laser or red laser works best, either one of these will make your job easier. The DeWalt DW080LGS and the DW080LRS give an accuracy of +/- 1/16" at 100 feet, along with a 250 feet interior and 2,000 feet exterior range. With that range and accuracy you can effectively size a room or with the detector, excavate outdoors with little trouble.
With an IP67 rating, it can handle the roughest job site and weather. Debris and water resistance means it can handle heavy rain without you having to slow down when it pours. Two meter, or 6 and ½ feet, drop protection shows that this can be on the job site and you don't have to worry about being gentle with this tool.
The convenient thing about this tool besides its durability and accuracy is its connectivity. With the Tool Connect app, you can connect the tool over Bluetooth and be able to get approximate location tracking and tool customization. Meaning you could be standing away from it and be able to adjust the level remotely without having to walk back to it. Saving you time and energy when you only have to make a small adjustment of a few degrees.
What's in the Box?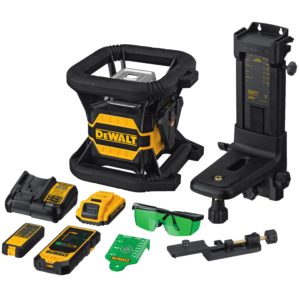 With each 20V MAX Tool Connect Tough Rotary Laser it includes:
(1) Rotary Laser, (1) Detector, (1) TSTAK Storage Case, (1) 5/8 in. Bracket Adapter, (1) 20V MAX Battery, (1) 20V MAX Charger, (1) Enhancement Glasses, (1) Target Card, (1) Ceiling Bracket, (1) Detector Bracket, and (1) 5/8 in. Tripod Adapter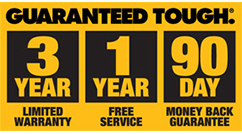 Laser Distance Measure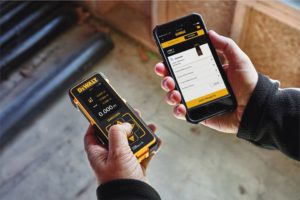 There are also three new Laser Distance Measures that are perfect for anyone who needs a quick measure reference. Able to quickly measure volume and area for painting, flooring, and various other applications. Similar to the Tough Rotary Laser both the 330-Foot Laser Distance Measurer (DW0330S) and the 165-Foot Laser Distance Measurer (DW0165S) can connect with the Tool Connect App. Making it easier to share information to without having to walk back and forth across the job site.
If you don't need all the Bluetooth connectivity, there is also the DeWalt 165-Foot Laser Distance Measure (DW0165). A simple laser measure that can effectively do the job and can handle the job site just as well as the others. All three laser measures have an accuracy of +/- 1/16" at 30ft. and viewing your measurements are easy day or night, thanks to the backlight backlit LCD screen.
What's in the Box?
With each Laser Distance Measurer you receive the following items:
(1) Laser Distance Measurer, (1) pack of AAA batteries, (1) Quick Start Guide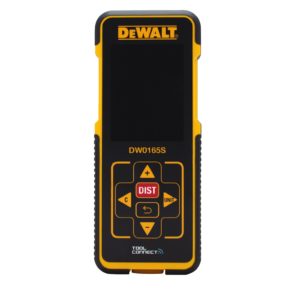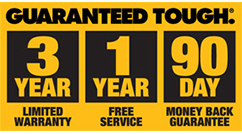 Final Thoughts
If you need measurements and need them to be as exact as possible, there is no better tool for your work then one of DeWalt's Laser Measurers or their Rotary Laser. From eliminating tedious walking back and forth on the job site, getting rid of guesswork with the old rope and line method, and able to calculate area, distance, and volume of your measurements, any one of these will help you get the job done quicker.
Allowing you to Do Your Best Work is what Acme Tools is all about, and DeWalt's new tools will surely do that. If you liked this article, please leave a comment down below of where you would use this tool. Keep up with our blog for more tool information as it becomes available and check out acmetools.com for your favorite brands and great deals.