What Defines A Good Tool?
A good tool gets the job done, saves time on the job, and saves money.  Bosch's NEW GDX18V-1600N, Two-In-One Socket Ready Impact Driver, fits all those qualifications.  With a new design and the user in mind, Bosch's new tool will make working on projects effortless.
What Does It Do That Is New?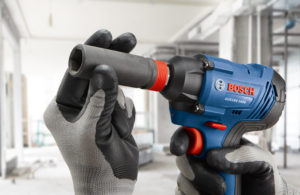 The primary focus of this tool is that it has completely gotten rid of the adaptor that is usually needed to connect a socket to your driver.  With the redesign of its head, it can now accommodate both bits and sockets with no extra material.  Eliminate time wasted looking for an adaptor or going out buying another to replace it.  No more extra steps and no more replacements: find a ½ in. socket, secure it on the head, and it is ready to go.
Specs: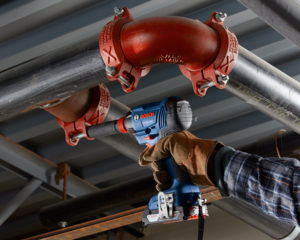 There is no compromise for power with the Two-In-One Impact Driver.  On Bosch's 18V battery platform it produces 3,600 BPMs, 1,600 in. lbs. of torque, and 2,800 RPMs all in a compact 2.7 lbs., making working overhead and in tight spaces a breeze.  Able to support 1/4 in. bits and  1/2 in. square drive sockets.  The GDX18V-1600N comes with the tool and a belt clip to keep it close by when not in use.
Conclusion
Though this item is not in our store yet, it will be soon and is an impressive tool that deserves your attention.  Stay updated on our website at acmetools.com and be sure to check out all the other Bosch items on our site.  Also, let us know in the comment section down below what you think of this tool and what you would do with all the time and money saved not having to replace an adaptor regularly.