Ridgid Plumbing Hand Tools Go Far Beyond Drain Cleaners. In 1923, the Ridgid Tool Company was founded in North Ridgeville, Ohio. They manufactured Ridgid hand tools, which immediately became popular because of their durability and ease of use. In 1943, the company moved to Elyria, Ohio, where they became a subsidiary of Emerson Electric in 1966. Inside the company headquarters is where all of the manufacturing takes place and the training facility, factory service center, and corporate offices are there as well.
Ridgid tools are commonly used by tradespeople who do plumbing, pipe fitting, construction, and heating and cooling. The company manufactures more than three hundred different types of hand tools, but the most popular ones are their red pipe wrenches. These red pipe wrenches were the first tool that the company invented back in 1923. Their goal since then has been to design their tools to last for generations.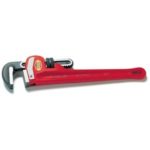 They've succeeded in that goal. Many plumbers and other tradesmen still have at least one red pipe wrench in their tool bag and use it every day. You'll often hear that they have inherited some of their tools from a parent or grandparent when you ask about their preferred tools of the trade. Tradespeople take pride in the tools that they use and can usually talk tools and business for hours on end.
Brand popularity skyrocketed in the 50s and 60s because everyone could recognize the quality behind the Ridgid name. Their signature deep red color is easily recognizable even among other brands that use red.
Excellent Customer Service
Customer support is never more than a quick phone call away, so if at any time you are not sure how to use a tool, you can get the support that you need immediately. The company even has a training center that you can go to and learn how to use any of their tools the correct way. This will ensure that your Ridgid tools will not become damaged from misuse.
The training center also helps plumbers and other tradesmen avoid work related injuries that can put them out of commission for weeks. Tradesmen use their hands on a daily basis, and are prone to work related injuries including:
Carpal Tunnel Syndrome
Raynaud's Syndrome or White Finger Disease
Tendonitis
Sprains and Strains
The misuse of tools may also result in bruised or crushed fingers and the loss of fingernails if the injury to the nail bed is severe. Hand tools and power tools alike present their own individual risks. Risks that every tradesman has to take into consideration for each job they perform and every tool they choose.
A Tool For Anyone and Everyone
Most of the people who use Ridgid tools are tradespeople or the lucky child or grandchild of someone who knew about quality tools. But that shouldn't prevent you or any other homeowner from purchasing these tools when you need them to work on your own home. The beauty of Ridgid is that they wanted their tools to be available to anyone who needed them, not just tradesmen.
Every single Ridgid hand tool is designed to do the job properly the first time and they are quite reliable. You can start your collection now and enjoy passing Ridgid hand tools and power tools to your children and grandchildren in the future. The same quality construction that began in 1923 is still adhered to today.
Lifetime Warranty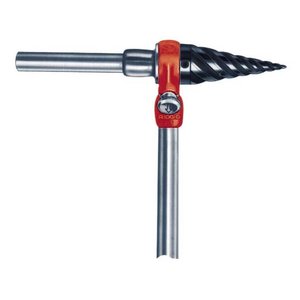 Ridgid tools are covered under a full lifetime warranty and they will replace any hand tool that has a material or workmanship defect. This warranty is in effect forever unless the product has been damaged from something other than a defect. Since Ridgid tools are so strong and durable, many people find themselves passing them down to their children and grandchildren.
We always recommend that people purchase quality tools to do the job that they need to do and Ridgid tools are definitely on our list of must buy tools. They last forever and if for some reason there is a problem with a tool, the company is always willing to repair or replace it with a brand new one that is in perfect condition.