Irwin Tools History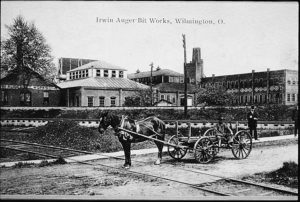 The Irwin Tools blue and yellow that you know today, has a long history of end user obsession and innovation that dates back to 1828 with the Marples® Chisel brand.  But, what most users associate Irwin Tool's history with is the Irwin auger bit that was invented in 1884, then given to Charles Irwin as a form of payment for a debt at his pharmacy.  In 1885, Charles Irwin patented the bit and formed the Irwin Auger Bit Company with 4 other partners.
Fast forward 100+ years through many tool company acquisitions and mergers and you end at the present day, blue and yellow Irwin tools.  Throughout this time, the 20th century tradesmen would see their field needs (and maybe even a few prayers) answered with the invention of the Irwin products like Taps and Dies, Vise-Grip® Locking Pliers, Wood Boring Bits, step drill bits, chalk reels, One-handed Bar clamps, and blades.
What is Irwin Best Known For?
We are best known for the Vise- Grip locking pliers. I have yet to meet a tradesman on a jobsite without one on their belt or in their bag.
Who are Irwin Customers?
We focus on the everyday, hardworking tradesmen and women that wire our homes, fix our cars and keep the water running through our homes and businesses.  We are constantly striving to create hand tools and power tool accessories that extend the capabilities of tradesmen and women all over the world.
Where are Irwin Tools Made?
We manufacture here in the U.S. and throughout the world.
What is Irwin's Warranty Policy?
Each Irwin hand tool is warranted to be free from defects in material and workmanship for the life of the tool under normal wear and tear, except for damage caused by misuse or alteration. Return the tool to place of purchase for replacement if warranty applies. This warranty gives you specific legal rights, which vary from state to state.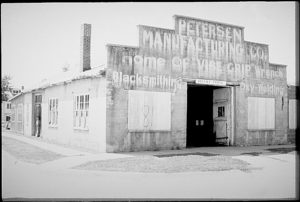 ---
Do you have a favorite Irwin Tool? Please let us know about it by commenting below or sharing a picture on Facebook, Instagram, Twitter, or Pinterest by using #DoYourBestWork.