Father's Day is around the corner, and you need to get something for Dad quick. Luckily Acme Tools has already made a buying guide for the Dad in your life. Now, depending if he is a DIYer, an outdoorsman, loves woodworking, or likes to be on the grill and entertain people, we have a list for you.
For the Do-It-Yourself'er in your life we have a list of tools that they would appreciate but here are four tools that you should take notice.
SUNEX-8505 S 6 Caster Creeper with Adjustable Head Rest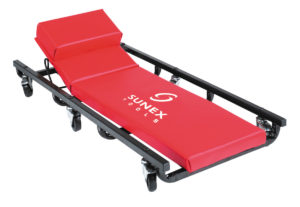 The Caster Creeper is a simple tool that plays a huge role for the people who use it a lot. For most people who work under cars, or under anything really, you don't want to be lying on the ground. It hurts your back, limited to where you are on the floor, and if you have to move you make this weird little shimmy that can bruise your shoulders. Though the name sounds funny, the creeper allows you to slide in, out, and around a work area with ease, like you are creeping around the floor. (It is a Father's Day list, a dad joke was bound to happen.)

Gerber 22-41471 Suspension Multiplier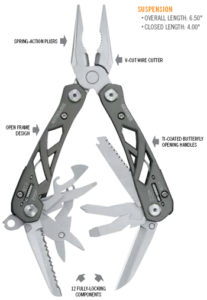 The phrase "jack of all trades" is perfect to describe the Gerber Suspension Multi-Plier. A handy tool in most situations, from cutting wood, cutting through paper, tightening bolts and screws, and even open bottles and cans. With this particular tool, you feel prepared. So, if your dad is a man who prepares for a variety of situations, this is the gift for him.

Worx WG629 20 Volt Hydroshot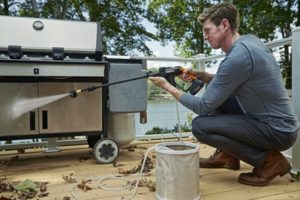 Summer is here, and that means a lot of cleaning things that haven't been taken care of during winter. Washing the car, cleaning the driveway, cleaning the patio, the porch, or even cleaning the side of the house. These are tough jobs that a hose can't do, and your dad wouldn't want to pay someone to do. Get him the Worx 20 Volt Hydroshot; this tool is a portable pressure cleaner that makes working outside a breeze. This pressure cleaner is also perfect for those who don't have a hose. Designed to work with just a bucket of water you can clean without being bogged down by tangling a hose. Easy to take outside and wash your cars, clean the sidewalk, or whatever job they decided to take on.

Bosch GLM165-40 BLAZE Pro 165 Ft. Laser Measure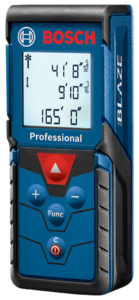 Finally, a do-it-yourselfer wouldn't be much without a measuring tape. Why not upgrade dad to a new kind of measure? The Bosch GLM165-40 BLAZE Pro 165 ft. Laser Measure is accurate, ±1/16 in., up to 165ft. Dad won't have to carry a large tape measure anymore and fiddle around with getting a perfect measurement. All he has to do is point and click, and it will give you an accurate reading, saving him time.

Help dad to Always Do Their Best Work around the house and show him you care with one of these gifts. If this list didn't fit your dad check out our other tools and gift guides that are sure to steer you in the right direction.