Get your kindling ready! Spring is upon us, and summer will be very close behind! The trees will be green, the sunsets will be late, and if you're anything like me, you will want to be spending every spare minute soaking up the sun and breathing the fresh air. Whether you like fishing, hiking, tossing a frisbee around, relaxing in a hammock, or countless other activities, there is truly something out there for everyone. Camping in such a great recreational activity, and we here at Acme Tools want to make sure everyone is ready for the season! We've put together this list of must-haves to make sure you get the most out of your time spent outside.
40 Tools You Need For Camping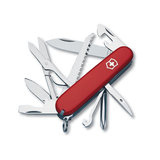 Let's start off with the basics. Swiss army knives have become an internationally recognized symbol of versatility, and this one certainly lives up to the reputation. With 15 tools in one neat package, this little monster has just about everything you could need out the in wilderness, from a toothpick all the way to a wood saw.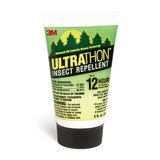 Bug bites can ruin an entire trip, but they are completely avoidable. There is no excuse to not have bug repellent, and this is truly the best stuff: it's splash and sweat resistant and lasts up to twelve hours. Don't let the mosquitoes win.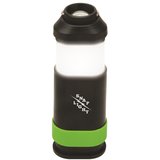 Big tripod lights are great for light outside your tent, but something smaller is needed on the inside, and this Aervoe combination light has you covered. Hang it from the ceiling as a lantern, use it as a flashlight to find your way back to the car in the middle of the night, and even use it as a power bank to charge your phone so it's fully juiced up for the morning. It also glows in the dark so you can easily find it, and flashes red to signal in an emergency. What more can you ask for?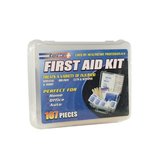 No one wants to think about emergencies when planning a fun trip, but accidents can happen to anyone. Part of camping means being prepared for possible bumps and scrapes, and those band-aids in your glovebox probably won't cut it. This first aid kit covers all the basics that you might need in a pinch, and you will be thanking yourself when the time comes that you need to use it.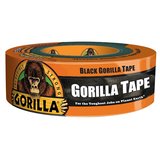 They say that anything can be fixed with enough duct tape, and Gorilla Tape can also fix anything, but with less. Fix a ripped tent, cover a broken car bumper, make a boat, you name it, the list is endless. This tape is the stuff of magic, and you will not regret having a huge roll of it with you.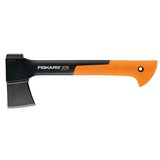 Fiskars doesn't just make scissors, they also make the best cutting equipment for just about any use you can think of, including camping! This lightweight hatchet has a 12-inch composite handle and a hardened steel head covered with a non-stick coating so you can cut with less effort. It also comes with a sheath for keeping it safe and sharp while storing or transporting it.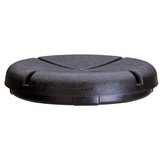 Turn any standard 5 gallon bucket into a stool, and you will have the most comfortable chair for the campfire, guaranteed.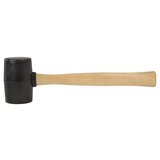 Gotta pound those tent stakes into the ground somehow.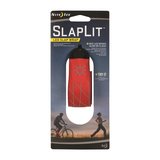 Going for an evening bike ride? Hiking on the roadside before the sun comes up? No fear! This light is like the slap-bracelets form when you were a kid, just slap it and it wraps around your wrist, bike tire, backpack strap, you name it! Runs for 100 hours, and is perfectly small and easy to store away.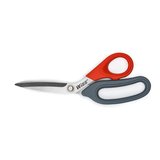 You might not have used a pair of scissors since arts and crafts hour in elementary school, but you never know when they might come in handy in the great outdoors. You might need to cut a fishing line that got snagged, or your hands might be too cold to open that stubborn package of beef jerky. You just never know, and it's always best to have the right tool for the job!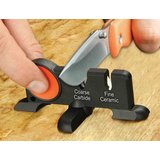 Knives are only useful if they're actually sharp! The two-stage sharpener reshapes your blade, then finishes it down, and also folds flat for miniscule storage. This compact contraption keeps all your camp cutlery crisp and cropped to keep carving for your complete excursion.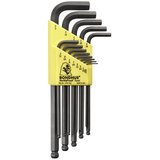 If you are doing any sort of biking while on your camping trip, a good set of hex wrenches is invaluable to have in your pack. Be ready for those trail-side repairs with this set of L-wrenches, featuring ball heads that can reach and turn screws even at a 25 degree angle!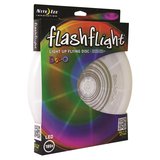 Keep that game of Ultimate Frisbee going all night long. A 20-hour battery life keeps the LED lights cycling through the color spectrum, and the disc even floats on water in case it lands in the lake. Weighs 185 grams.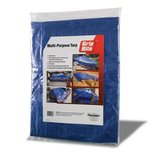 Cover your boat, keep your firewood dry, lay it on the wet grass before pitching your tent, tarps have more uses than we can list here. Available in a range of sizes between 8 x 10 ft. all the way up to 40 x 60 ft, there is a perfect size for any use you can possibly need.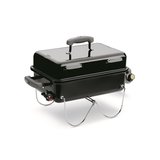 Need to cook in even less space? This is truly the grill for you! Powered with disposable LP cans, one-tough electronic ignition will have you up and cooking in no time! The legs fold up over the lid of the grill to keep it all together for easy portability when lunch is done! Also comes in a charcoal-burning model, 121020.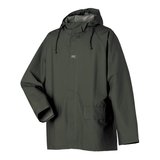 This jacket is the perfect way to stay dry and stylish in the great outdoors. Waterproof, chemical and mildew resistant, and features a drawstring hood, and 2 pockets to hold your tools and personal devices, or maybe even just to rest your hands. Available in sizes S-XXL, and also in Yellow sizes L-4XL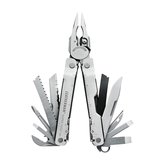 Just in case your Swiss Army knife can't actually solve all of your problems in life, Leatherman is ready to fill the gaps. 19 tools fill the rolled still casing of this tool, including a ruler and a pliers! You can use the pliers to pull the hook out of the fishes mouth, then use the ruler to show how much longer it is than your friends catch from last weekend!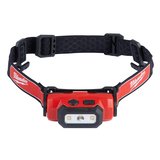 Need both hands but still need a flashlight? Use your head! Adjustable to seven positions, has a spot, flood, and spot/flood modes, and a battery that can power the unit for 31 hours! It also recharges using a standard Micro USB cable, so no extra cords getting tangled in your pack.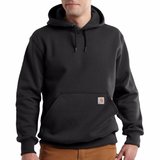 You might be warm sitting next to the fire, but night air gets cold fast, and you will need to stay warm once the fire goes out! Carhartt is here to help with just that: this heavyweight sweater has a water-repellant finish, spandex-reinforced cuffs and waistband to keep the heat in, and a large front pocket for your hands. There is even a hidden security pocket for your valuables in the main pocket! It is also available in gray, in case black isn't your thing.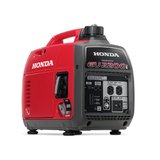 Going glamping? You will need this: the newest and greatest ultra-quiet generator from Honda. The EU2200I is the same great inverter technology, but delivers 10 percent more power than its predecessor! You can still get hours of power without having to shout to your friend 10 feet away from you! It features two GFCI outlets, low-oil shutoff, and you can also run it in parallel with another Honda 2200W generator for twice the power! It will also be available in camo, as well as in a companion model with a 30A 125V locking plug.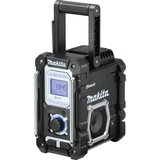 Add some tunes to wherever you're hanging out, whether you're on the boat, tenting in the mountains, or just in your own backyard! Tune in to your favorite radio station, connect your phone with Bluetooth, or connect with the auxiliary port, plus it can last for up to 20 hours when using a Makita 18 volt battery! Compatible with Makita 7.2V, 12V max, 12V max CXT™, 14.4V, and 18V LXT Lithium-Ion batteries, you will always be ready to jam out! It also has a carrying handle and only weighs 11.5 pounds with a battery attached, so you can take it with you anywhere you want to go.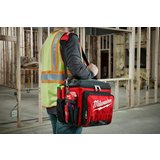 Need a cooler just for one meal? Check out the Milwaukee Jobsite Cooler! It's the perfect size for a picnic, or to keep just enough food cold for the night. It holds ice for up to 24 hours, has 3 inside pockets and 5 inside pockets, including a tech pocket for your phone or tablet, and a dry pocket for anything else you really don't want getting wet. It even has a built-in bottle opener on the side, what more do you really need?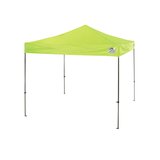 No need to suffer any longer through the rain, sun, or the wind. Cover your table, your chairs, or even your car! The legs can even be lengthened to adjust the height between 10 up to 14 feet, and you can get additional detachable walls to provide even more shelter from the elements!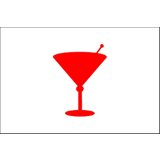 Make sure everyone on the lake or in the neighborhood knows where the real party is at! This flag won't fade in the sun, so the fun will last as long as you need it to!
Setting up camp after dark is never fun. Light up your entire campsite with the Milwaukee M18 Rocket LED Tower Light, and wake up everyone in neighboring lots while you pitch your tent for the night.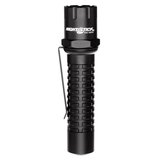 If you need a more powerful flashlight, check out Bayco Products Tactical LED Flashlight. These are the real deal. Super bright LEDs rated at 350 lumens and a high-efficiency deep parabolic reflector create a usable beam as far away as 190 meters! The light is also made from aircraft-grade aluminum, and they are waterproof so you don't need to worry when they fall into that puddle. Just don't shine it into your eyes by accident, ouch!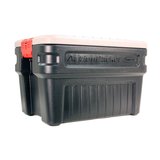 Carry your entire camp kitchen in this monster of a carrying box. Durable, lockable, and water resistant, these will keep all your gear together and safe, in the truck, or once you are at the camp site. Special grooves on the lid allow them to stack, also makes them a synch to tie down on your trailer or in your truck bed. Just make sure you don't make them too heavy to carry!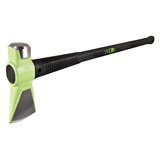 Ever had a wood-splitting contest? We highly recommend them! This hammer is made from Wilton's unbreakable handle technology, meaning you can trust the newbie to swing and miss as many times as they need and it will never snap in two. The anti-vibe neck also saves your hands for those rare times that you do miss the log, and the non-slip grip gives you a secure hold on this monster. Plus, Wilton BASH is also backed by their $1000 guarantee, so they have complete faith that this is the toughest hammer you will ever buy!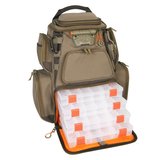 Stay fishing from sunup 'til sundown with this lighted tackle pack. Keep all your tackle neat and organized with up to four medium PT3600 trays, and don't lose track of anything with the integrated LED light system. A protective rain cover also keep your gear safe and dry when the sun isn't shining. Includes 2 AAA batteries.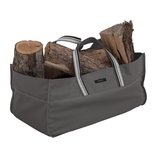 Who doesn't love the smell of a campfire on a cool summer night? Carry all your wood in this convenient and durable bag. The reinforced handle makes carrying easy, the bag doesn't have any open ends for dirt to fall out and dirty up the trunk of your car, and the bag also folds flat to pack it down small.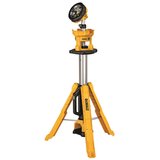 Another great option if you need to get set up in the middle of the night. You can also fold it up and hold it over your shoulder like a light bazooka! Perfect if you already have any DeWalt 20V MAX tools or batteries, and it even works with FlexVolt!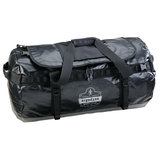 Could this be the only bag you will need for the entire trip? 155L of water resistant gear storage that can be carried either as a backpack or as a duffle bag. Close if all up with heavy-duty YKK zippers with an additional flap to ward off unwanted moisture. Four compression straps inside the bag help you save space you didn't even know you had, and an additional ID and documents pocket on top of the bag make that trip up to Banff easier than ever.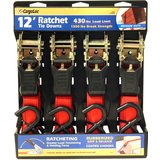 Keep everything tight and secure on your trailer! These tie downs are easy to use, weather resistant, and can hold up to 430 pounds each! The s-hooks make them easy to attach, and they have rubberized grips and releases so they are easy on your hands. Plus, they come in a 4-pack; these are a steal of a deal!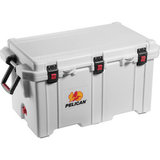 Keep your entire weeks-worth of food in the ultimate cooler! Weatherproof, drop-tested, and secure from wildlife, this cooler has extreme insulation than can keep ice for up to 10 days! All hardware is made from stainless steel so you won't need to worry about corrosion even after leaving out in the rain and the elements all week. It is also lockable, and the hatches are extra wide to be used even with gloves on.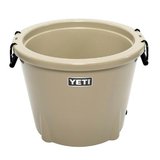 What camping list would be complete without Yeti? This bucket is the perfect size to keep all the drinks cold for your smaller parties. It holds up to 56 cans, and keeps them cold all day long, whether you're at the beach, a cookout, or just a casual gathering with your friends. DoubleHaul handles make moving it easy work, and the Vortex drain plug at the bottom drains it so you can be ready for your next gathering.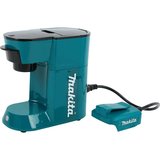 I know all too well that I can't function without my coffee in the morning. If you are anything like me, this tool is a gift from the heavens. Don't give up your morning nectar just because you don't have a Starbucks nearby, just use any Makita 18V battery, and get your mornings going bright and early!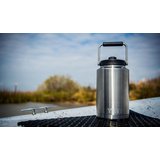 Carry your entire water supply for the entire day in this one single bottle! An entire inch of insulation keeps your drink nice and cold for those hot and humid days.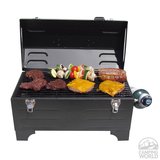 The perfect grill for the space-challenged BBC chef! This grill looks like a toolbox from the outside, but the inside is oh so much tastier. It has a mess-free design so it won't leak ashes or grease, meaning you can toss it right back in the trunk of your car once you're done with it. It also locks shut and has a convenient carrying handle just like a real toolbox, so you can carry it anywhere you need to go! Available in a charcoal model too.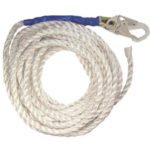 You never know when you're going to need a rope. From towing, to making a portable clothes line, to creating a tip wire, to creating a food line, you just never know when a good heavy duty rope might be handy!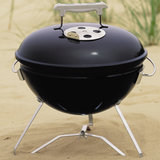 The classic charcoal grill for the hotdog purist. Perfect for any outdoor setting, baseball game, cookout, or camping trip with your buddies. Don't listen to the critics, we all know that the taste of charcoal has no true replacement.