March 12, 2018 will mark the beginning of a new power tool brand that is oddly familiar and has a proven track record. Metabo HPT will be evolving from Hitachi Power Tools in North America during 2018. There will be several questions that consumers will have regarding this change over and we have listed several of them here to put your minds at ease.
Why Change the Name from Hitachi Power Tools to Metabo HPT?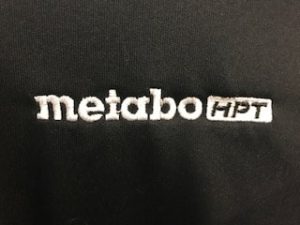 In April 2017 a leading global investment firm KKR partnered with Hitachi Koki Co., Ltd and purchased the Hitachi Power Tools division from Hitachi Ltd. This new partnership decided it to be best to separate themselves from the limits placed upon them by Hitachi Ltd. and to run the power tool division in a way that was now more beneficial for their customers.
That's All Fine and Dandy but Why Metabo HPT, Isn't There Already a Brand Called Metabo?
There is already a Metabo brand but both brands, Metabo and Metabo HPT, are owned by the partnership of KKR and Hitachi Koki Co., Ltd. The brands will stay stand-alone and will not be interchangeable. The strategy will keep Metabo as an industry leader in Grinding, Drilling, and specialty metalworking tools while Metabo HPT will keep the Hitachi Power Tool legacy of industry leading pneumatics and woodworking tools alive.  We would expect the brands to share some technology that may lead to overlapping tools but we have been informed that cordless tools is not one of those areas right now. So if you currently own cordless tool batteries from either company they will not fit with each other and the plan in the future is to keep them separate.
What Will They be Changing on the Tools?
The answer to this question is short and sweet. The Name printed on the tool and the UPC Code.  That's it! The factories that are currently producing the Hitachi Power Tools that you know and love will be manufacturing the same Metabo HPT branded tools. The tools will have the same color scheme, they will be the same quality, they can be repaired by the same service centers. You might not like math but this puts it all into perspective.
Same Design + Same Color + Same Quality + Same People + Same Engineering = Same Brand, New Name

How Will This Change Affect My Warranty?
There will be no change to your warranty or where you can get the tools serviced. All tool warranties remain the same as they were before the name change.
Come On, There Has to be a Catch?
Ok, we will level with you, there is a catch, but not one the consumer has to worry about. The distributors will have to upgrade their inventory management systems to include a new numbering system.  For instance, most framers know the model number NR83A5 as a popular pneumatic framing nailer that we can all rely on. Going forward the distributor will have to place their order for an NR83A5M. The tool will have the NR83A5 part number on it and the box the tool comes in will have the NR83A5 on it. So in reality, there is no change for the consumer and some minor bookkeeping for the distributors.
Our Guarantee
We would like all of our past, present, and future Hitachi Power Tool, Metabo HPT,  customers know that Acme Tools has discussed the plan to change over from one brand name to another with Hitachi Power Tools at a very detailed level and we feel that there is a great plan in place that will protect the integrity of the brand and will maintain your loyalty. Our, Acme Tools and Metabo HPT, first concern is to that of our customers and we want you to know that we are here to protect your best interests in this change.