Father's Day Gifts For the Dad Who Loves Gadgets

Do you know when Father's Day is? This year its June 17th and it's just around the corner, and you haven't gotten anything for him yet. Does dad like coffee? Would he like a grill? Can dad even work a Bluetooth speaker? If you answered yes to any of these questions, we have a solution for you. A little guide for the dad that that likes to have people around and be with his friends.
OXX CBK250G COFFEEBOXX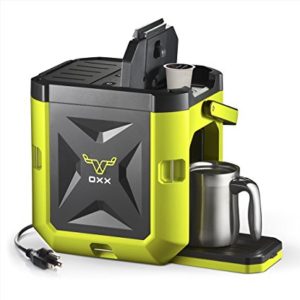 When dad needs a cup of coffee, and he's not at home, this is a gadget he would appreciate. The Oxx CoffeeBoxx is excellent for a dad who has to be on-site or when he wants to go camping. This gadget will be the conversation piece everytime he brings it out as he makes coffee for even the pickiest coffee drinker. It uses k-cup style pods so you can get coffee, cocoa, or whatever else you like, but if you prefer a tea bag, you can get hot water from a separate dispenser. From coffee to tea, you can even make oatmeal and instant noodles thanks to Oxx CoffeeBoxx.

Milwaukee 2891-20 M18/M12 Speaker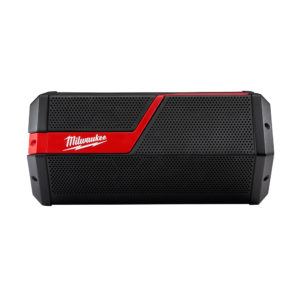 If your dad already is invested in the Milwaukee brand, a perfect gift for him is the M18/M12 Speaker. This gift is ideal for him because both the M12 and M18 battery series work with this speaker. If he doesn't own any Milwaukee batteries that won't be a problem, the speaker also comes with an A/C adapter. This high-grade tool can handle drops, being splashed by accident, and can take quite a beating. Able to connect with an auxiliary cord or Bluetooth, with a connection strength of over 100 ft. Any music loving dad would want this in his garage, in his backyard, and in his house.

Yeti YRAMB18 Rambler Bottle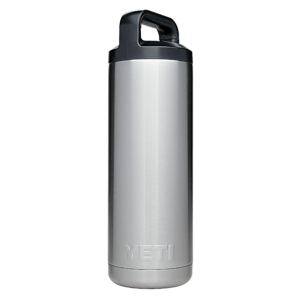 Yeti has a reputation and name for itself as being one of the best drink holders. The Yeti 18 Oz. Rambler Bottle is no exception to that legacy. Meant for easy grab and go, this bottle is perfect for the dad on the move. The Rambler can keep his favorite drink warm, or cold, all day. This design can also work with the Oxx CoffeeBoxx that was mentioned earlier in the post. Then after a long day, he can easily dump out anything left in the rambler and poor something maybe a bit more appropriate for after a long workday.

Klein Tools 55600K Tough Box 17-Quart Cooler
The Klein Tool Tough Box Cooler is perfect for a day at the beach, at a picnic in the park, or even just out in the backyard. Able to hold 18 cans at max capacity, fits 1-liter bottles, retains the temperature for 30 hours, and has a nifty little compartment on top. A great cooler overall and can even support 300 lbs. which makes this double as a chair. This cooler will make your dad seem like the coolest person around.

Weber 14615001 Premium Limited Edition Original Kettle Grill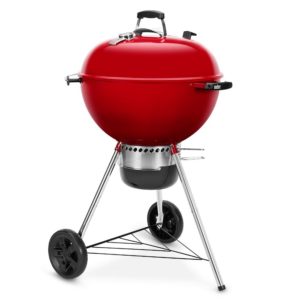 Now we can't skip a grill on this kind of list. This classic charcoal grill, in a limited edition red color, is something any dad can appreciate. When it is summer time, it's a mandatory unwritten rule that all dads grill at least once. So if you must grill why not give him something memorable that stands out from the rest. The Weber Original Kettle Grill is similar to ones your dad grew up with but with noteworthy improvements. First off the grill includes a built-in lid thermometer, so you do not have to lift the lid until it is nice and ready. Another nice improvement is how you clean the grill. Instead of picking out used coals or dumping them out, there is a lever at the bottom of the grill that dumps all the used ash into a bin for secure storage and disposal.

From grilling to enjoying one of his favorite drinks to being able to enjoy his music anywhere one of these gifts is sure to make the dad in your life happy. If you didn't find something you like on this list be sure to check out our other lists and our tool buying guide at acmetools.com. Be sure to help your dad have the best Father's Day and give him the tools so he can Always Do His Best Work.