Gifts For Father's Day

When you're still asking "when is fathers day?" at this time of the year, you need to get your game together! Fathers day 2018 is June 17th, and the clock is ticking to get dad the perfect present. There are countless types of fathers in this world, and some just like to keep their lawn spotless. Have a peek at these fathers day gift ideas for dads who love a manicured yard.
---
DCCS620P1 20V MAX* Compact Cordless Chainsaw Kit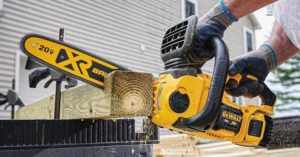 Light yard work is no match for the DeWalt 20 volt cordless chainsaw. Dad will have a blast pruning trees, cutting up firewood, and any other outdoor work he needs to do. It is completely compatible with his other DeWalt 20V MAX* lithium-ion tools, so he won't need a new charger either. Plus since it is battery-powered, it is completely silent when he's not cutting, so he can enjoy the outdoors without scaring away wildlife. You'll save countless dollars on gas, and there won't be any more nasty fumes filling the garage. Get ready for lots of bonfires.

2724-20 Gen II M18 FUEL™ Blower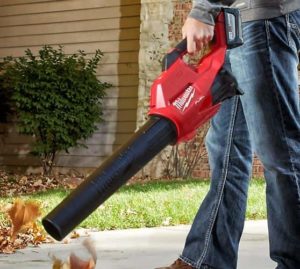 Save dad from raking and sweeping. Cordless outdoor power equipment has been taking off recently, and the Milwaukee brushless blower is at the front of the pack. With 450 cubic feet of airflow per minute at 100 mph, this tool packs the power of a gas machine, at a fraction of the weight. And since it is battery-powered, it's silent until he pulls the trigger. Keep the noise down on those Sunday mornings, and saving his hearing. Also as a member of the Milwaukee M18 line, it will work with all his other red tools. This gift is a real winner.

DCMW220P2 2x 20V MAX* DEWALT 3-in-1 Cordless Lawn Mower (2 x 5.0 Ah)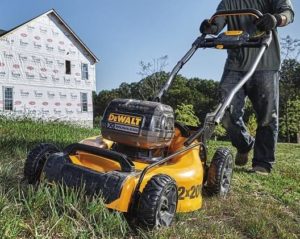 Dad has never had a simpler time mowing the lawn than with the DeWalt 20v Max cordless mower. At just under 60 pounds and boasting a 20-inch cutting width, it will breeze through the yard and leave him with plenty of energy to enjoy the day. Storage is as easy as folding up the handle and tucking it away in the garage. No messy gas or oil, no nasty exhaust fumes, and no leaky engine block. The battery-powered motor is also extremely easy to start up, no more tiring pull-cords to bust his shoulder. You'll be enjoying lots of fresh-cut grass this summer.

ST1521S 56 Volt Lithium-Ion Cordless Electric 15 in. Powerload String Trimmer with Carbon Fiber Shaft Kit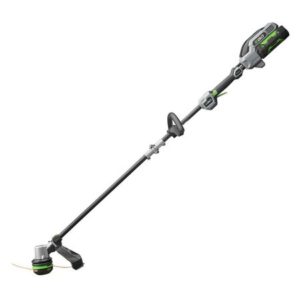 There's nothing a dad loves more than having the best-looking yard in the neighborhood. Give him the gift of lawn perfection with the EGO battery-powered string trimmer. The sturdy carbon fiber shaft is light and well-balanced. It has the power of a gas-powered trimmer, without the loud noise or dangerous vibrations shaking his hands.
Our favorite feature of this tool here at Acme is the Powerload string loading ability. When he runs out of trimming line, adding more is as simple as just pushing a single button. Get him the ability to work like a pro this fathers day.

Still haven't found the perfect fathers day gift idea? Hop over to the rest of our lawn and garden gifts for dad. His yard is more than just grass, so help him do his best work.