Best Woodworking Gifts for Father's Day

If you're still asking "when is fathers day?" then you need to get cracking! Fathers day 2018 is June 17th, and the time to get dad a present is closing in faster every day. If your dad is a crafty type, he might like some tools to help him out. Check out these fathers day ideas we put together for you.
---
SPT99-12 10 In. Heavy Duty Worm Drive Table Saw with Stand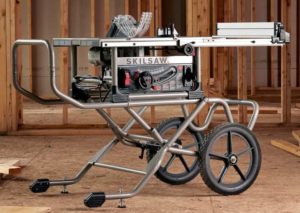 For dads out there with big building dreams, the Skilsaw worm drive table saw is the perfect gift. The powerful motor packs a punch thanks to the worm drive gear. The rack-and-pinion fence is easy to adjust and lets them make accurate cuts every time. It also comes mounted on an easily foldable cart that saves storage space while he drafts up his next project! And best of all, it's a fraction of the price of larger cabinet saws. There's really no way around it, he will love this tool.

DWS779 12 In. Sliding Compound Miter Saw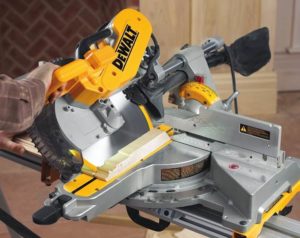 Whether he's a pro or just working on the house, the DeWalt DWS779 compound miter saw will help him get his work done. An imposing 12-inch blade has an impressive capacity and paired with the buttery-smooth sliding action, he will be slicing through boards and moldings like nothing. A laser guide is also standard to help him stay as accurate possible on every cut. He will love this versatile saw so much, you'll have a hard time pulling him away from it!

GSR12V-140FCB22 12 V Max Flexiclick® 5-In-1 Drill/Driver System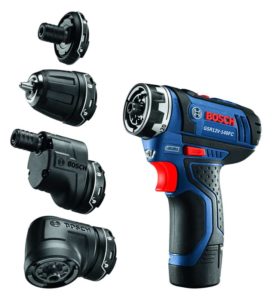 Flexibility is in the name of the Bosch Flexiclick, and it lives up to it. As a 12-volt drill it is small and lightweight, while retaining plenty of power for his needs. It earns its title thought thanks to the interchangeable head, which boasts a total of 5 different drivers and bit holders. Whether he needs a standard drill for holes, or a screwdriver for hanging pictures, he will find it here. There is even a right angle drill for really tight spots.
An Acme favorite is the offset head, which even allows him to plant a screw right nestled into a tight corner and out of the way. How awesome is that?

2648-21 M18™ Random Orbit Sander Kit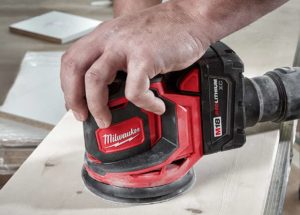 Need any bookshelves refinished? The Milwaukee cordless sander is the perfect solution that he will love. All the power of a standard random orbit sander, but without any pesky cords getting in his way. Cleanup has never been so straightforward either. A built-in dust collector catches all the trimmings, or a vacuum can be connected if more suction power is needed. You will just need to keep an eye on him or he'll start refinishing your entire living room before long

IT-03 Bluetooth Earbuds Pro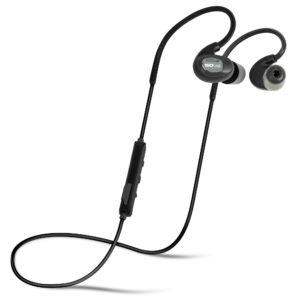 With all these woodworking tools, dad will need some music to keep him entertained while he works. Give him the gift of song, with this great Isotunes wireless headphone set. Not only do they bring the beat, they are also OSHA-compliant ear plugs that boast an ANSI-certified 26 dB noise reduction rating. On top of that, they incorporate SafeSound™ Technology with 85 dB volume limit, preventing hearing damage from his own blaring music.
The over-ear design keeps them snug in his ears while he works. Thanks to the Bluetooth connection, there's no cord dangling near his spinning tools. Just be sure he doesn't play air guitar so much he loses track of his work.

Still can't decide on a fathers day gift idea for men in your life? Check out the rest of our woodworking gifts for dad, and help him do his best work.