The first downfall of any tool box is being unorganized. Too often, you'll open drawers of your tool chest looking for an 11mm socket and spend most of your time rifling through wrenches, ratchets, pliers, and many other tools before you find what you're looking for. There is also the issue of losing sockets, bits, and so on. You use one, then set it down and go back to your tool box for another, forgetting about the original tool you used.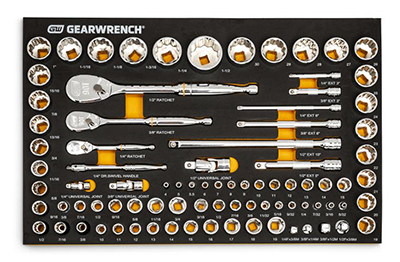 This is where modular tool sets come in, and GEARWRENCH has you covered. They've released several new modular sets designed to provide a complete range of specific tool needs, and all come nested in laser-formed cutout foam trays. This system allows for quick and easy identification of the tools you need while also being able to easily see when a part of the set is missing, so you aren't losing any tools.
GEARWRENCH Modular Tool Sets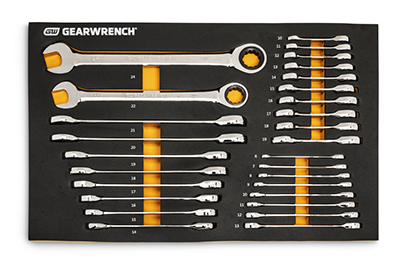 All the sets feature GEARWRENCH's unmatched professional design to increase productivity, access, and strength. Their sockets, ratchets, and drive tool accessories are made of premium alloy steel and feature a polished chrome finish that resists rust and corrosion. Each tool is hard-stamped with easy-to-identify markings, so you can find exactly what you need quickly.
Shop all GEARWRENCH products, including pliers, sockets, wrenches, and more at Acme Tools.