The History of Occidental Leather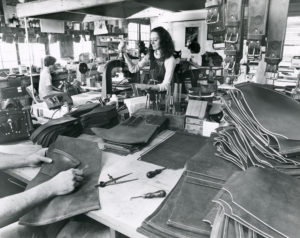 Occidental Leather®, specializing in professional carpenter's tool belts and pouches was established by Darryl Thurner in the village of Occidental, Ca. in 1979.  At that time, there were no tool bag manufacturers that understood the needs of professional carpenters. A new standard of quality and design quickly evolved a well thought out organized method of carrying the most commonly used tools involved in what was then the California stick framing industry meant the difference between success and failure. The "hand-specific", intuitive, tool holder placement evolved with every prototype Darryl Thurner developed and his designs became the envy of his co-workers, who benefited from enhanced "working rhythm" on the job.
Left side bags were designed with the angle square neatly tucked between the main and outer "fastener" bag; right side bags were designed to hold the most commonly used tools; knife, pencil, lumber crayon, level, pencils, hammer.   Nothing compared to the field functionality he developed for himself. For example, prior to 1979, there was no holster for an angle square, it was just thrown in the fastener bag only to fall out every time a carpenter moved! In very short order, his co-workers started asking him to make tool bag "systems" for them as well.
Occidental Leather gets their official start
Thus, the beginnings of the Occidental Leather® niche market; handcrafted, function engineered working systems created in 1979 and formally incorporated in 1980. The focus of any entrepreneur is to bring to light better ideas, hence the development of "high end" custom made tool belt systems and accessories was born of need.  Mr. Thurner discovered that the modern tool belt could be both a work of art and an expression of craftsmanship. A quality tool belt system can give pleasure on its own. Apart from the functional usefulness, leather unquestionably has an appeal and functions in a way that advanced synthetic materials cannot match. Occidental tool belts are now a legendary, practical, well designed daily companion to the trades. Their quality and durability makes them a smart investment.  Parts are delivered to each craftsman, who like highly skilled watchmakers, fabricate each product from start to finish. The consummate quality and precision assembly have made Occidental's products second to none.
Occidental Leather starts a renaissance in the tool belt industry
In the process of promoting his designs at job sites and trade shows it became apparent that Darryl Thurner would have to teach "old dogs new tricks". No new tool bag designs had been introduced for 20 years and many tradesmen's work habits and concepts were rooted in poor, nonfunctional designs not suited for the work habits of the new world of carpentry. As more and more professionals were exposed to the Occidental design systems, a renaissance of the "tool belt industry" was born. No evolutionary series of tool belt designs has so indelibly cast its mark over the history of the industry. For this reason, it is a tool belt a carpenter can trust. Occidental has the winning combination of people, spirit, pride in craftsmanship and a fierce determination to succeed in the face of some incredible odds. Many thought they did not stand a chance against the formidable competition of major players.
Occidental Leather expands production facilities but stays true to their roots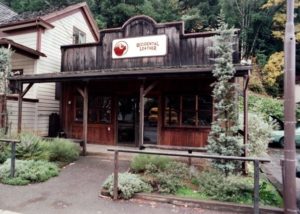 As Occidental moved ahead, gaining acceptance with building supply and hardware stores, product demand grew. In 1981 the business grew out of its facility in Occidental and moved to a larger location in Valley Ford, CA, a small coastal community located 45 miles north of San Francisco, CA. Five years later Occidental outgrew that location and, were offered land to build a larger facility by the local postmaster just to keep them in town! They built a modern facility across the street, behind the Post Office and remained there for 6 years until it became apparent that they would need at least 3 times the space in order to continue.
In 1995, Occidental Leather® moved to an historic building in downtown Santa Rosa, CA. Darryl Thurner put together an "A" team of carpenters, engineers, electricians and plumbers who renovated the turn of the century building in a miraculous time frame and once again Occidental flourished for another 10 years in this location.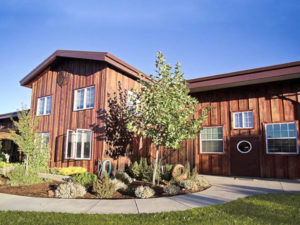 In early 2003, Mr. Thurner decided to purchase the former Ross Road Lumberyard, a rural commercial property in Sonoma County in the village of Graton CA. Working day and night for 4 months the property was transformed from a forgotten junk yard into a beautiful well landscaped manufacturing compound which they moved into in May of 2003. Occidental Mfg. Inc. continues to manufacture and innovate Occidental Leather® products for the construction industry at this location and is now the only remaining tool belt brand manufactured exclusively in the U.S.