Get Geared Up For Winter Work With a Heated Jacket
Are you ready for winter? The Midwest is notorious for horrible winters, and whether you work inside or outside, you always feel the chill. You try your best to stay warm, layer up and put on a thick jacket or coat before you leave. Then the moment you step out that door you immediately regret not having a thicker one. But does having a thicker coat help at all in keeping you warm?
Winter jackets and coats can keep you warm, but they don't produce heat. The jackets and coats are only keeping heat from escaping your body, but your core is still trying its hardest to create more. Why the science lesson you might ask? Since your body is working so hard to keep you warm, it's taking blood and energy away from other parts of your body to keep you going. Your body trying to keep you warm is the reason why you're always tired during the winter. It's not only the sun setting earlier or the cozy heat, but your body is also exhausted from trying to sustain you in the cold.
Give Your Body a Rest
How can you solve this issue? Getting a thicker coat won't help and neither will more layers. All this will do is cause discomfort when you finally get into a warm building and have to shed the layers as fast as you can.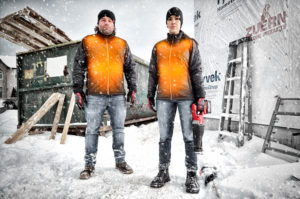 What about getting a jacket that doesn't keep heat in but makes it instead? Heated jackets and vests aren't anything new in the world, but having one that can handle heavy duty work while looking good is almost impossible, until now. Acme Tools has a few options that any construction worker to office worker would like during a cold winter.
What's a Heated Jacket?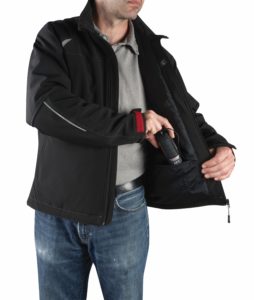 These jackets produce heat from installed heating pads that are powered by a battery. Most of them have a way of choosing your desired heat setting, so you can have an oven going on in your jacket or something that is like a gentle warm hug from a friend. You choose the comfort level for you so that way you can work at your best. Other brands exist, but if you need something heavy duty, durable, and can last hours on constant use, these are the ones you would want to look at for their functionality and style.
Is a Heated Jacket Worth the Money?
Here's a hot tip, it is worth the money. This jacket is for people who work outdoors or construction workers but not exclusively reserved for them. A heated jacket could be the perfect gift for anyone you know, and they would appreciate the thought. It doesn't matter if you are outside for 8 hours or 10 minutes, having this handy jacket around will be valued on those cold walks.
A jacket is okay, but as mentioned earlier it only keeps heat in instead of making heat. But you can also layer your favorite coat on top of it or your favorite sweater or hoodies underneath. It is a great replacement and addition to your winter gear.
How to Pick a Heated Jacket
Picking anything is mostly based on preference, but there are a few things that need addressing before you continue. Style, Versatility, Heating pad locations, and weather resistance are four necessary things that need consideration when you are shopping.
Style:
It may sound ridiculous, but style does matter when you are shopping for work clothes. We all have that one piece of clothing that someone got us that we don't wear because we didn't like it. If you don't like the way it looks or how it makes you look, you're not going to wear it. Style can also go into color choices, whether you prefer black, camo, or maybe another color, you decide which would make you happy with the purchase. Another style option that might come up is whether you prefer a hoodie, a jacket, a vest, or a combo set.

Versatility:
Coupled with style, how else can you use the jacket outside of work? Versatility can be a deal breaker for some people as having a piece of clothing has to serve more than one purpose. It's similar to a tool if it can work in more than one situation it is a great piece of equipment. The same concept applies to the jacket you want to buy. Can you use it for tailgating? Can you wear it out into town? Does it work for camping trips? If you can verify more than one other use for it, that jacket could be the choice.
Heating Pad Locations:
This one can eliminate a lot of options right off the bat. If the jacket you want doesn't heat where you want it to go, you're not going to buy that model. All the heated jackets warm up the chest and the back, that's a standard feature. What matters is if you want pocket warmers or the collar to be warm. Heated pockets are helpful when you have to work with your bare hands on a job site continually. And heated collars are appreciated during strong windy days or working above ground. Those can be niche areas, but for those who need it, that is something to pay close attention.
Weather resistance:
A heated jacket needs to be able to handle not only wind but rain and snow as well. Cold days aren't just exclusive to winter and can happen year round so the jacket should be able to handle a multitude of situations. Working in the wet conditions already stinks, but having wet clothes as your working makes your bad day worse. So, if your jacket can not only keep you warm but also keep you dry, I wouldn't see a reason not to step up and buy one.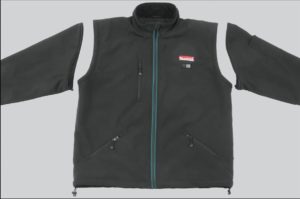 Don't Be Left Out In the Cold
After learning some specs on heated jackets, do you want to buy one? Acme Tools has an assortment of brands and sizes for both men and women. If you have a brand that you are loyal too, you can pick up one of their bare jackets. No need to have to worry about the batteries. If you are a first-timer, use this as an opportunity to pick the jacket that would fit your needs. Pick the kit you like, and now you are an established member of the many tool brands. (Milwaukee, DeWalt, Bosch, or Makita)
---
Milwaukee Heated Jacket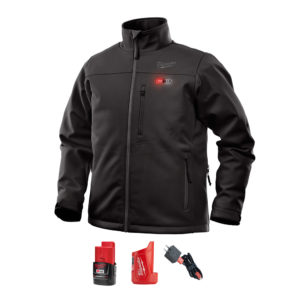 These jackets can come in either a kit or just the jacket themselves. This buying option can be handy for a person who already has Milwaukee tools and needs only the jacket. Or buy the kit and have everything you need in one go. Milwaukee claims that this jacket can reach optimal heat 3x faster than their competitors. In only 2.5 minutes your jacket will be producing maximum heat. But get this either as a jacket, a hoodie, a vest, or a 3-in-1 if you can't choose which one you'll need.
| | |
| --- | --- |
| Style: Jacket, Hoodie, Vest, and 3-In-1 | Warranty: 1 Year |
| Water Resistant: Yes | Voltage: 12V |
| Water Proof: No | Kit Available: Yes |

---
DeWalt Heated Jacket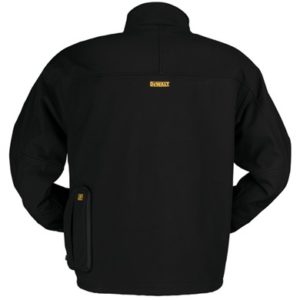 Able to hold either a DeWalt 20V MAX XR or 12V MAX battery this jacket is very friendly to any user who already owns DeWalt tools. But for those who don't own any, you can pick up a kit and have one of the warmest jackets on the market. Charge your phone, while generating heat, with the 2 USB ports included on the battery adapter. Be able to stand out in the coldest of winters without ever having to shiver.
| | |
| --- | --- |
| Style: Jacket and Hoodie | Warranty: 1 Year |
| Water Resistant: Yes | Voltage: 12V |
| Water Proof: Yes | Kit Available: Yes |
---
Bosch Heated Jacket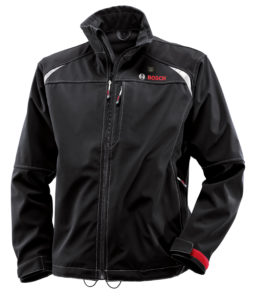 Running on Bosch's 12V Max battery (sold separately), it can run up to 6 hours on the lowest setting without needing to charge. Designed for the outdoor worksites, it has five multi-use pockets to hold anything from documents and electronics. Keep them dry in cold and wet weather on the job site. Carry bits and keys in your outer pockets for easy access, so you don't have to slow down while at work. Charge your phone in your jacket pocket with a secure access port that you can run a cable through to keep your phone safe and dry.
| | |
| --- | --- |
| Style: Jacket | Warranty: 1 Limited Year |
| Water Resistant: Yes | Voltage: 12V |
| Water Proof: No | Kit Available: No (Jacket Only) |
---
Makita Heated Jacket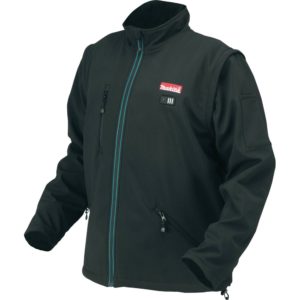 These jackets can transform to fit how you work during the fall and winter season. All the heated jackets in Makita's line come with removable sleeves so you can get ample maneuverability and comfort. With knitting around the cuffs and waist, it will prevent heat loss while you work and will generate heat keeping you warm and your body able to work at its best.
| | |
| --- | --- |
| Style: Jacket (3-In-1) and Vest | Warranty: 3 Year on heating element and electronics only |
| Water Resistant: Yes | Voltage: 12V |
| Water Proof: No | Kit Available: No (Jacket Only) |
---
Winter can be long and seems everlasting so you might as well be comfortable through most of the season. A professional who works outside a heated jacket is a must have to stay on task and get the job done. For your friends who aren't, they would appreciate a jacket like this. Any amount of time in below freezing can be hazardous to your health. With all this information now and learning why you should get one, are you ready for winter?