Acme Tools always wants its customers to get the best tools for their work, and no matter if it's residential or commercial, the best is what any customer deserves. So, when the time comes to buy a string trimmer for your yard or business, what type is the best bang for your buck? Well, Acme Tools wants to help simplify that searching process with some facts and questions you should have in mind when shopping.
What Is a String Trimmer?
This piece of outdoor power equipment has many names, weed-whacker, weed-whip, whipper-snipper, or weed eater, but it's all the same tool. The primary use of this tool is to clear places your lawn mower isn't able to reach. Those could be any of the hard-to-reach places like the base of a tree or mailbox, underneath a fence, or the space next to any brick wall.
This machine can also be used to get rid of thicker weeds, cutting through brush, or even little saplings. This action is achievable by switching out the usual string for a blade attachment that can handle thicker cuts. With that change, this tool becomes multi-purpose and has improved over the years to become better at performing those other jobs.
Which String Trimmer Is For You?
Now, all trimmers that are on the market start off with the same basic function in mind. But as technology has developed and improved, so has this machine and its purpose. For instance, you have trimmers that are interchangeable with different heads to better suit different jobs. Then you have trimmers that are used to clear heavy amounts of grass to make pathways. Finally, you have some that come with various power sources like gas, battery-powered, and plugged-in electricity.
Some questions you should ask yourself while looking for and purchasing a string trimmer should be:
What do I need it for?
How big is the job?
Will I use this often?
These three basic questions get you started on where you need to be looking. This way, you can get the best machine for your uses and spend exactly what you need.
What Do I Need It For?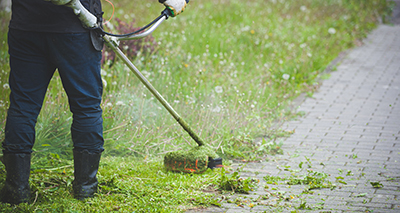 This question states immediately if you need something on the professional level or something for your personal lawn. There is a variety that can handle light yard work to prepping the ground of a sidewalk or walking path. So, if you are using it to touch up your lawn, you can make do with any option available. If your objective is to clear a number of yards for a business, you will need to look more towards the heavy-duty battery types and the gas-powered ones with a large capacity for fuel.
How Big Is The Job?
In tandem with the previous question, the size of the work you plan to do is a significant factor in what you purchase. If your area of work is a small yard, you won't need something that can last for hours. A battery-powered option might be the best fit for your needs. In contrast, if you are working in a park or a farm, you need something that can handle a long day's work, such as a gas-powered trimmer.
Will I Use It Often?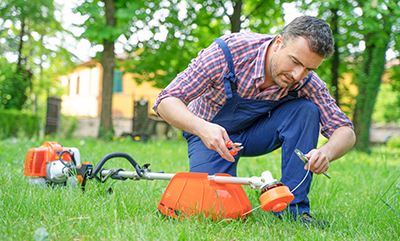 Hard to believe, but even tools have a shelf life and can break down after an amount of time. Selecting the right kind of trimmer that is compatible with your usage is crucial to your purchase because you don't want one that will break down after a couple uses. Also, you don't want to buy an expensive one when you only use it once or twice a month.
Once all these questions are answered, you can focus on the smaller details that will get you to the right design or model for you. Those details can vary between battery or gas, curved shaft or straight, and other questions that are more unique to your specific needs.
Pro and Cons
Here we will cover each type of trimmer that you can get and the benefits and detriments of each one.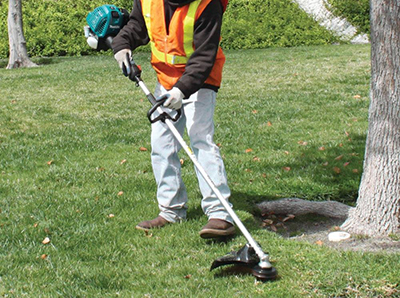 Gas-powered string trimmers are an industry standard and what most people are accustomed to using. These are powerful machines that can last years if maintained properly. If not, you will run into significant issues with replacing pieces when they break. Fuel is also a component that deserves attention, as gas may not be the only thing you have to add to make it work. Some machines run on a fuel mixture that has to be bought separately or mixed on your own. With that power, you also do suffer from a noisy engine and the need for winterization.
Summary: This type of trimmer is excellent for tough jobs and people with experience with gas-powered power equipment. If you have no experience with gas tools, this might not be for you. However, if you are willing to learn how to use and maintain this machine, it's a worthwhile investment.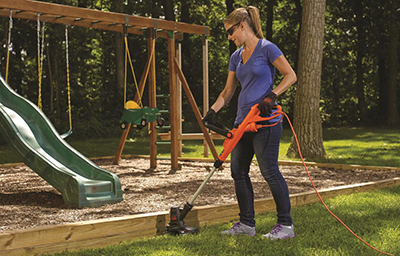 This particular trimmer is perfect for those who have a small lawn to maintain or have a long extension cord. Electric trimmers have the ability to last hours for work but are limited to the amount of cable available. This trimmer model can start cold, so after a long winter, you can plug this in and start trimming grass right away.
Summary: Great for small lawns or new homeowners who have a lawn for the first time. With a cord, you have limited reach but will have an endless supply of power. Good to start off with and slowly upgrade when you feel comfortable.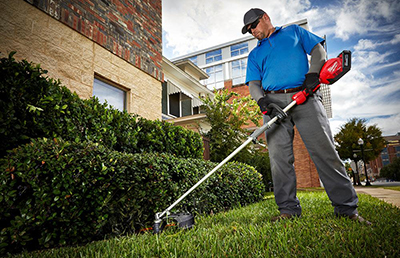 Battery-powered machines are an excellent bridge between electric and gas tools where you get the power with mobility. These types of trimmers are perfect for either the newbie to the trades professional who want to be away from the cord and gas. Power does come at a cost, with a battery lasting between 45 minutes to an hour on most machines. If you plan on working on many yards or a large lawn, you will most likely need multiple batteries to switch between to get the job done.
Summary: When it comes to battery power, it is a highly suggested option if you had it with gas and cords. The only thing that you will have to adapt is timing the battery usage with your charger or having multiple ready in your garage or vehicle.
Battery-Powered
String Trimmers
Product Image
Product Name
Cutting Width
No-Load Speed
Weight
Line Diameter
Price Range
Milwaukee M18 FUEL String Trimmer Kit (2825-21ST)
16"
4,900/6,200 RPM (2-Speed)
12.3 lbs.
.08"
$$
DEWALT 60V MAX String Trimmer Kit (DCST972X1)
15"
4,600/5,800 RPM (2-Speed)
14.2 lbs.
.08"
$$$
EGO POWER+ POWERLOAD String Trimmer (ST1511T)
15"
4,800/5,800 RPM (2-Speed)
14.6 lbs.
.095"
$
DEWALT 20V MAX String Trimmer Kit (DCST922P1)
14"
3,500/5,300/6,500 RPM (3-Speed)
7.9 lbs.
.08"
$$
Makita LXT Cordless String Trimmer Kit (XRU15PT1)
15"
4,000/6,000 RPM (2-Speed)
24.5 lbs.
.08"
$$$
Final Thoughts
Whether you have your eye on a Makita string trimmer, a Milwaukee string trimmer, a DEWALT string trimmer, or another brand of string trimmer, when it comes to buying a trimmer for this spring and summer, you have to think about a lot of things, to get the best choice. We hope this helped clarify some key things you need to ask yourself when shopping, and if you have any more questions, don't be afraid to comment down below.
Do you already know which one you want? Then head to Acme Tools. You can find gas, electric, and battery-operated options from Milwaukee, Echo, Toro, and many others.
Want more pieces like this? Tell us what other buying guides or items you want Acme Tools to go over or something you wish had known more about before buying. Then check out the rest of Acme Tools blog for DIY builds, buying guides, and tool news from the biggest companies in the tool world. That way, you get the best news so you can Do Your Best Work.