The cold is setting in as the fall months go by, but fear not because Makita announced the new cordless heated blanket. The 18V LXT Lithium-Ion Blanket provides users with innovative control, convenience, runtime, and versatility. The cordless blanket is sure to keep you warm this winter.
Makita Heated Blanket Features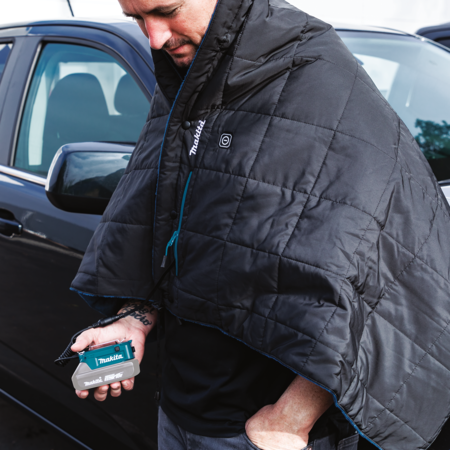 Makita's 18V LXT Lithium-Ion Cordless Heated Blanket offers precise heating control with three heat settings: high, medium, and low. Additionally, the blanket delivers up to 35 hours of run time on the low setting powered by an 18V LXT 6.0Ah battery. With a strap and snap buttons, users can wear the blanket wrapped around their waist or shoulders, providing versatility. The blanket features a zipper pocket with a power connection for battery storage. A polyester material increases the wind and water resistance of the blanket. LED Indicators illuminate the on/off heat controller. Also, the cordless blanket comes with a storage bag for convenient carrying.
18V Lithium-Ion Power Source
Power tools backed by Makita's 18V LXT provide unmatched performance and tool line-up. The fastest-charging 18V line-up is equipped with high amp-hour batteries, efficient brushed and brushless motors, and innovative technology. Makita 18V achieves all of that in just a single cordless platform.
Makita DCB200A Specs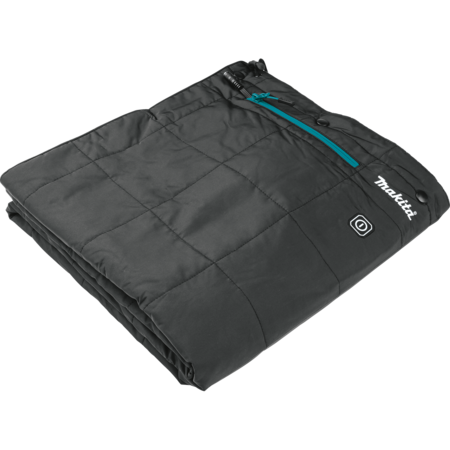 | | |
| --- | --- |
| Model: | DCB200A |
| Power Type: | Cordless |
| Battery: | 18V LXT Lithium-Ion |
| Voltage: | 18V |
| Heat Settings: | Low, Medium, & High |
| Continuous Use (Max in Hours): | 35 hr. USB |
| Power Port: | 1 Machine |
| Washable: | Yes |
| Material: | Polyester |
| Number of Pockets: | 1 (Battery Pocket) |
| Dimensions (LxW) | 27 1/2″ x 55″ |
| Weight (Without Battery): | 1.28 lbs. |
Final Thoughts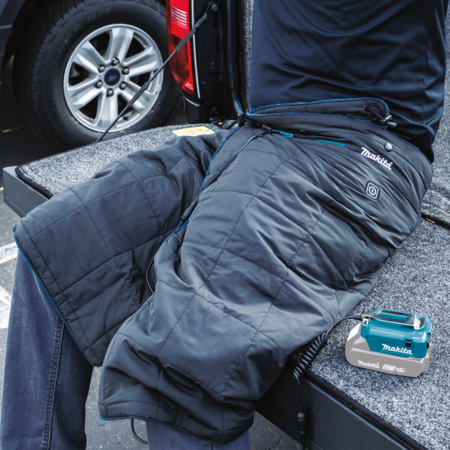 With innovative heat settings, an 18V lithium-ion power source, and hours of run time, the Makita Cordless Blanket is sure to warm up your winter. Whether you use the cordless blanket for the jobsite or recreational use, you'll be impressed with Makita's addition to the heated gear family.
Shop Makita power tools and hand tools at an Acme Tools near you or visit our online store.