Gearwrench provides an unusually simple solution to stubborn fasteners with the new Bolt Biter Extraction Sockets. Worn, old, rounded, or damaged fasteners can keep tool users from the next phase of the job, costing both time and money. But with the superior design of the Extraction Sockets, users will save time and money.
Benefits
The Bolt Biter Extraction Sockets feature several unique benefits that make it stand out compared to the competition. The extraction sockets have up to ten times the usable life compared to other competing cutting-type sockets, which quickly become dull and unusable. Easily slide the socket onto the rounded fastener without the use of a hammer. Additionally, once the fastener is removed, it disengages easily from the socket. The "minus-size" sockets come with a design that fits onto fasteners worn down past their original size. Lastly, the fastener is not destroyed throughout the process and can be re-installed, which is especially crucial if the fastener is a non-standard part.
"Tool users will tell you the thing they can't stand the most is losing time when a tool can't get the job done. If time lost is money lost, then time saved is money in your pocket, and that's what the Bolt Biter Extraction Sockets are designed to do better than any other on the market. These sockets address the biggest needs out there while providing a level of durability not typically associated with extraction tools."
-Jarrett Wolf, Product Manager for Gearwrench
Kits
8 PC. 1/4″ & 3/8″ DRIVE BOLT BITER IMPACT EXTRACTION SOCKET SET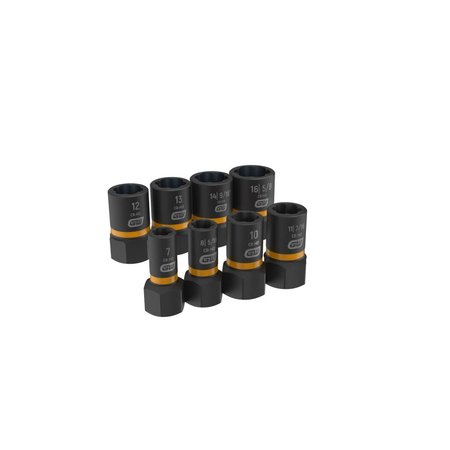 15 PC. 1/4″ & 3/8″ DRIVE BOLT BITER IMPACT EXTRACTION SOCKET SET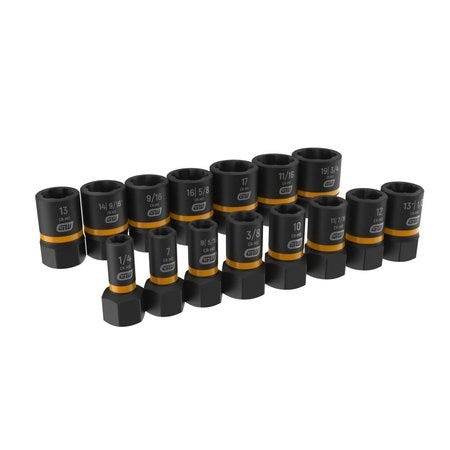 28 PC. 1/4″ & 3/8″ DRIVE BOLT BITER™ IMPACT EXTRACTION SOCKET SET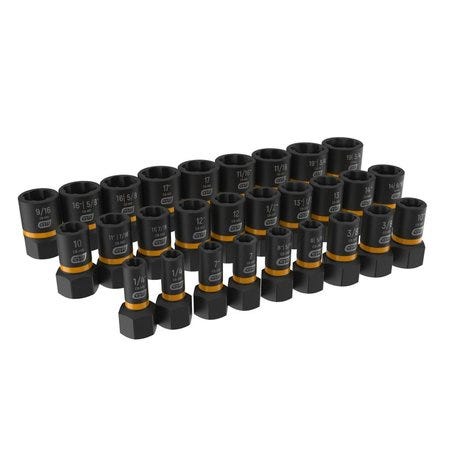 All sockets also available individually
Final Thoughts
Use The Bolt Biter Extraction Sockets with an impact gun, ratchet, wrench, or pliers, meshing with Gearwrench's product line. Shop Bolt Biter Sockets and other Gearwrench products at an Acme Tools near you or visit our online store.