The Makita 40V max XGT® Microwave, (MW001GZ) is an ideal addition to any job site, outdoor activity, or wherever food on the go is needed. The Microwave features 2 mode power output levels at 350 watt and 500 watt. The MW001GZ is Ideal for transportation with a built-in carrying handle and space-saving design at 1.5 cubic feet. It features a durable water-resistant design, dust-resistant inlet port, and tempered glass door.
Power and Convenience all in the XGT System
It's powered by one 40V max XGT® battery but features a two-battery bay with auto switching: when the first battery is depleted it automatically switches to the second battery for longer run time. There is a rotary knob that controls heating times which can be preset in 10-second increments up to 20 minutes.

Convenience features include L.E.D. display panel with heating time display and battery fuel gauge. It also features a built-in USB port for charging portable electronic devices. The MW001GZ features a interior L.E.D. light that turns on when the door is opened and while in use.

XGT® is a system of equipment, tools, batteries and chargers utilizing 40v max lithium-ion batteries. XGT® is engineered to deliver high power to take on high-demand applications, allowing users to completely transition to a cordless job site. XGT® is equipped with advanced brushless motor engineering, intelligent digital communication, and superior durability features to outpower, outsmart and outlast the rest.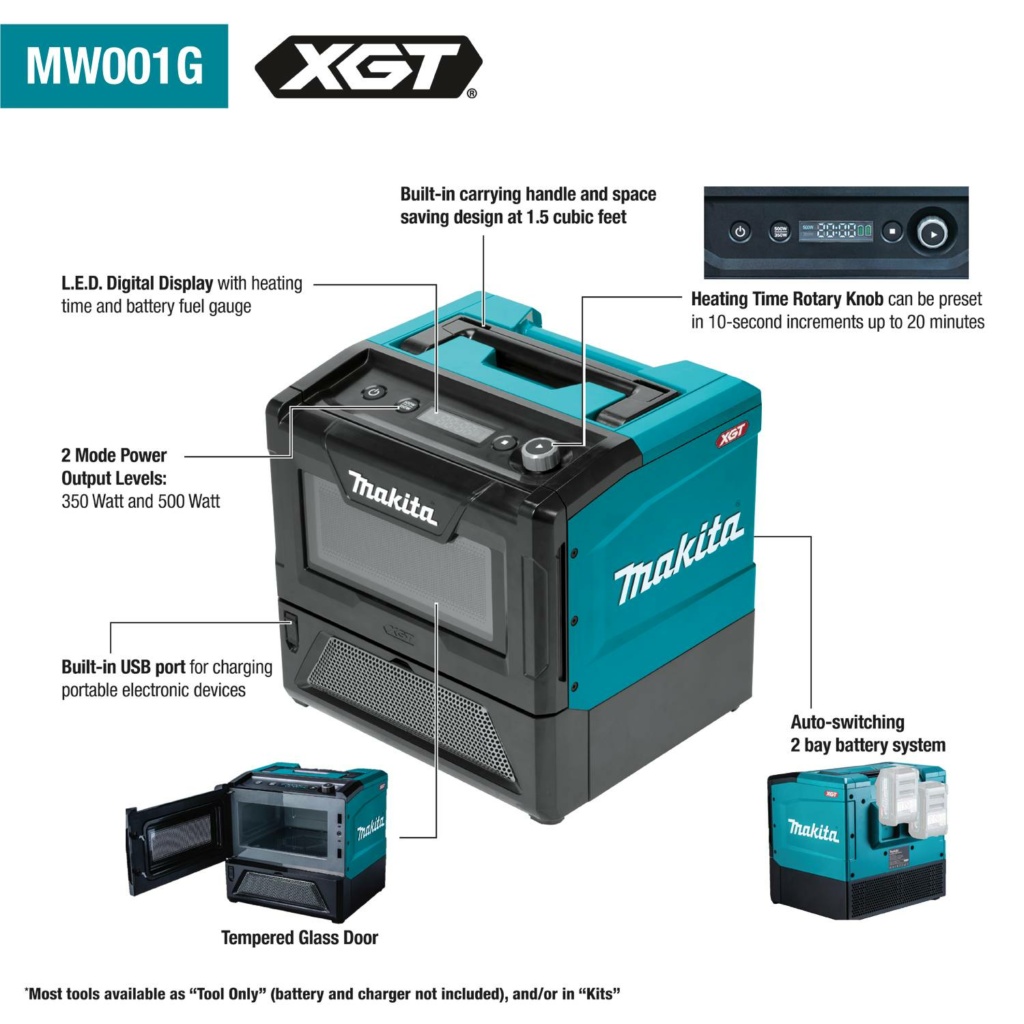 Coming Soon to AcmeTools.com