Makita, an innovation leader in cordless technology, ended the year hot by releasing new power tools and power tool kits to their ever-growing collection. Some of these tools and kits are green alternatives to their gas-powered counterparts, which have been highly anticipated. Here's a look at the latest cordless power tools.
18V LXT 9″ Drywall Sander AWS Capable Brushless Cordless Kit
In June 2022, Makita released the 9″ 18V LXT Drywall Sander Bare Tool (XLS01ZX1). The cordless, brushless drywall sander delivers increased mobility and efficiency for drywall finishers. The sander's flexible head was designed to increase maneuverability for various wall orientations. The motor runs cooler and more efficiently, increasing the longevity of the sander, thanks to the direct-drive BL™ Brushless Motor. The adjustable extension pipe can expand to 16-1/2 inches making reaching high walls and ceilings easier. It can also collapse to make it easier to sand confined spaces, such as closets. These sanders are equipped with Auto-Start Wireless System technology (AWS®). AWS utilizes Bluetooth technology for wireless communication between the sander and dust extractor (sold separately).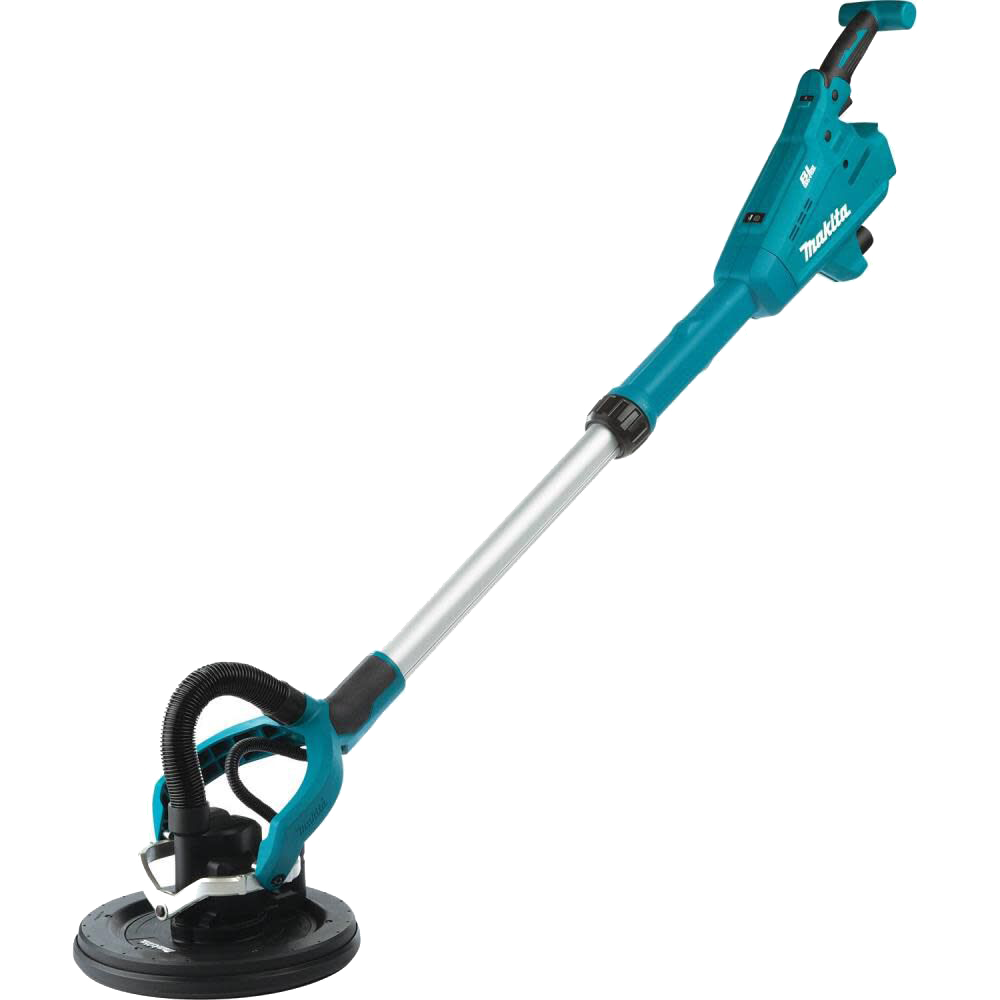 In December 2022, Makita expanded the AWS Capable Drywall Sander into a kit (XLS01TX1) that includes the sander, (2) 18V LXT® Lithium-Ion 5.0Ah batteries, rapid charger, 9″ hook-and-loop backing pad, and 9″ sanding disc. The 18V LXT battery can deliver up to 35 minutes of run time on a single charge. Makita 18V Lithium-Ion Batteries boast the fastest charge times in their category, allowing for more work and less waiting.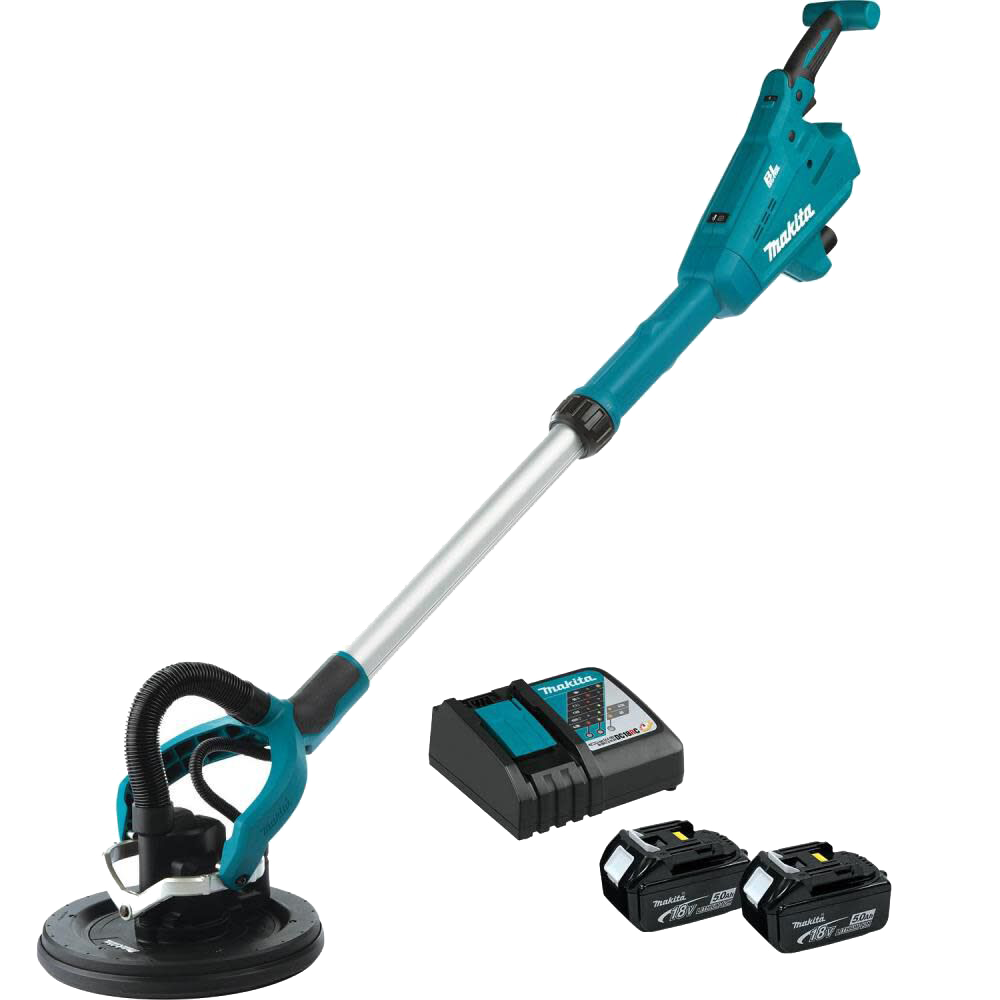 Makita 18V LXT 13″ Cordless Lawn Mower
With the increased demand for gas-powered outdoor power equipment alternatives, Makita launched a cordless, battery-operated 13″ Lawn Mower (XML12Z). Developed with the user in mind, the mower has an ergonomic composite deck that weighs less for reduced push force and easier transport. The mower features a 2-in-1 design that allows for mulching and bagging, and a brushless motor that offers 4,300 RPM for faster cutting. The lawn mower features Makita Extreme Protection Technology (XPT™). XPT™ is a protective seal inside the tool for improved operation in harsh conditions by channeling water and dust away from crucial internal components.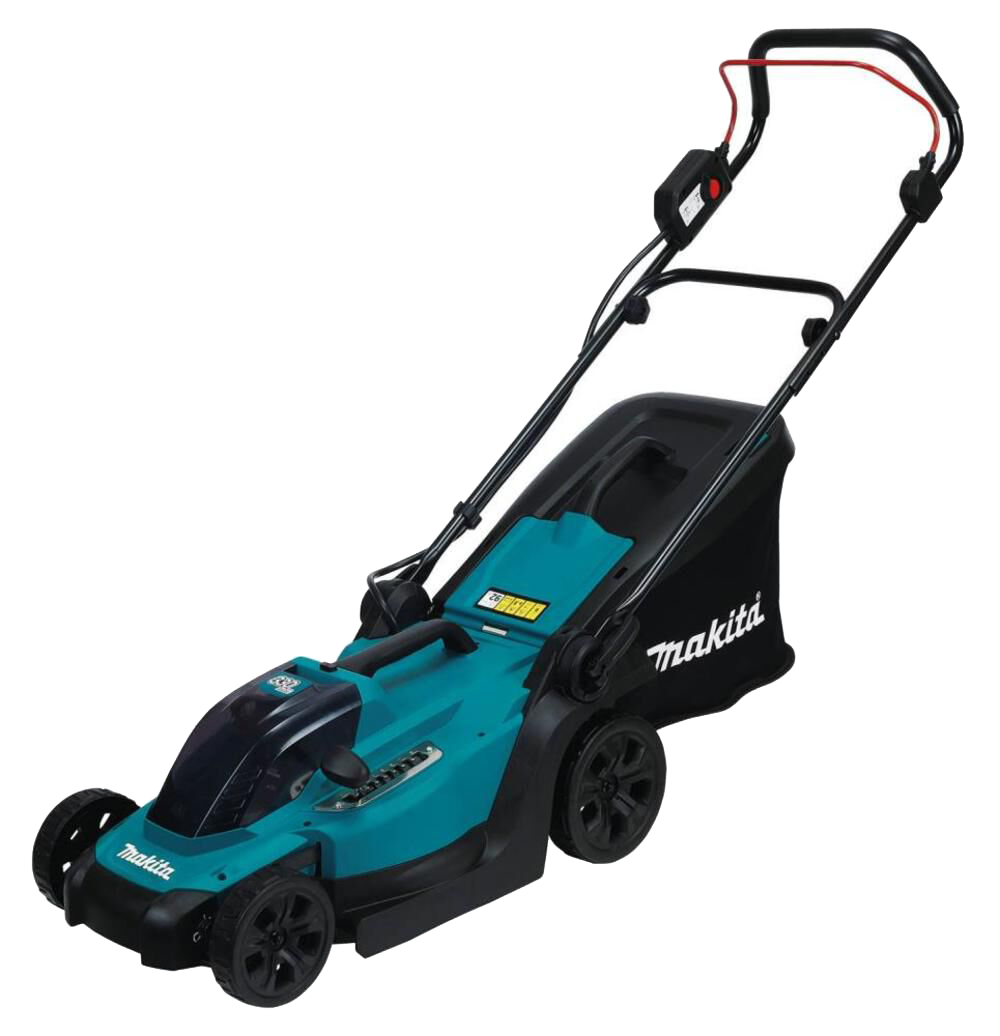 The lawn mower is also available as a kit (XML12SM1), including an 18V LXT 4.0Ah battery, battery charger, 13″ lawn mower blade, mulching plug, and lawn mower bag. The battery-powered lawn mower is a welcomed landscaping solution with reduced noise output and zero emissions.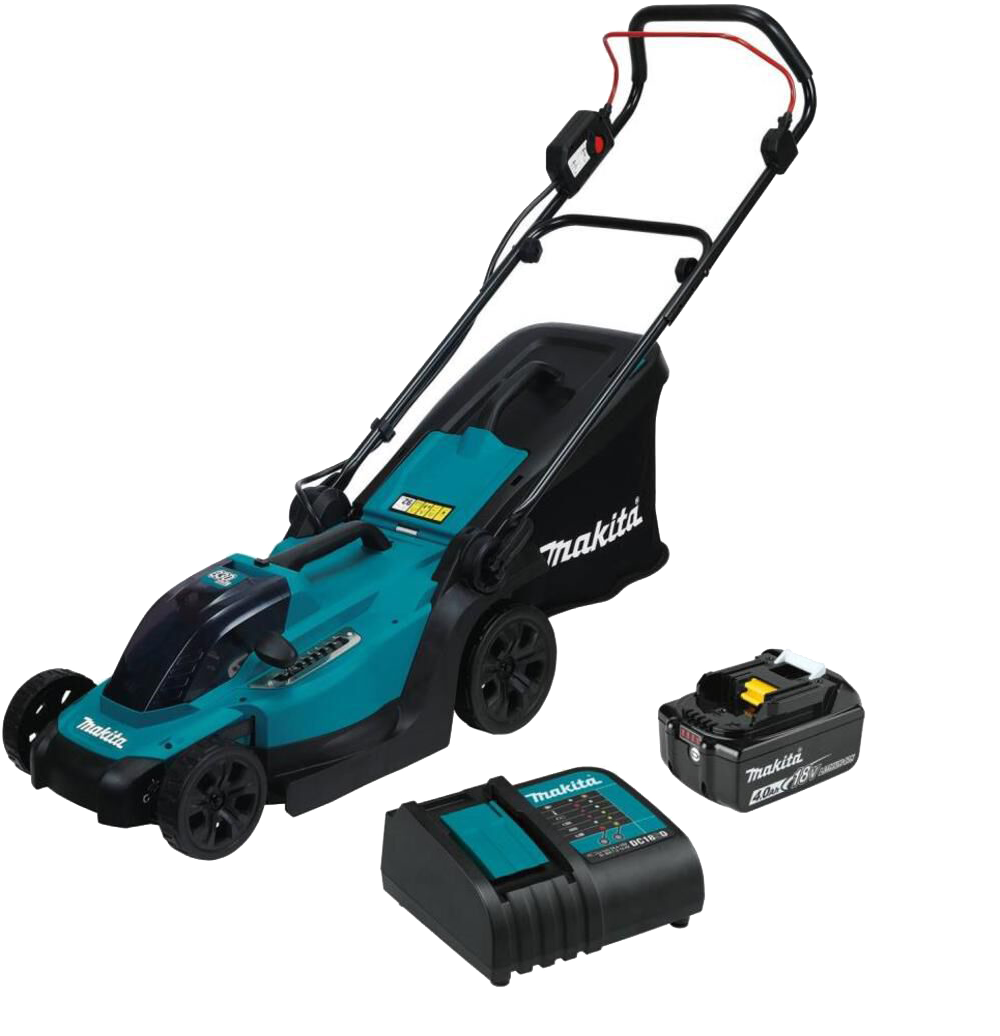 Makita 18V LXT One-Handed Cordless Reciprocating Saw Bare Tool
In Makita's latest release of cordless tools, they added an 18V LXT One-Handed Cordless Reciprocating Saw (XRJ08Z). The compact, versatile cutting tool offers a low-vibration design reducing operator fatigue by up to 40% (compared to model number XRJ07ZXB). The convenience of one-handed operation allows for faster, more efficient cutting. At only 14-3/8 inches long and 5.5 lbs, the compact design is ideal for working in tight spaces and overhead uses. The recipro saw features tool less blade changing, a rubberized soft grip handle, and a built-in LED light. At this time, battery and charger are sold separately.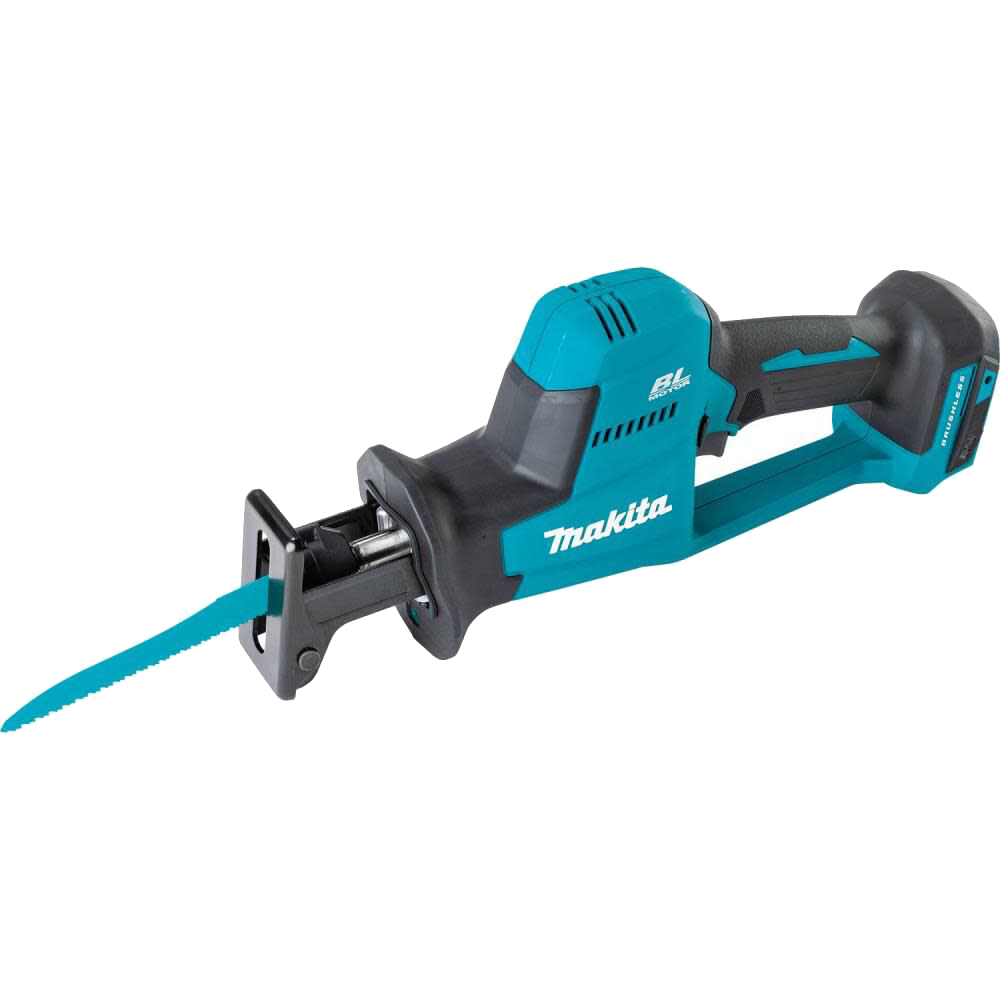 Makita 18V LXT 14″ Chain Saw Bare Tool
Makita meets the demand for cordless alternatives to gas-powered outdoor power equipment with a high-performance 18V LXT 14″ Chain Saw (XCU11Z). The chainsaw features convenient toolless chain adjustments, an electric brake, and a soft grip handle to easily apply cutting pressure. The Makita-built brushless motor delivers high power and high torque (1,520 FPM) to power through even the most demanding uses. No air filter or muffler to clean, no spark plugs to replace, and no engine oil to change makes this a top choice, green alternative to a gas-powered chain saw.