Metabo HPT continues to take cordless nailing to the next level with the addition of three new nailers: 18V 15-Gauge, 16-Gauge, and 23-Gauge MultiVolt Cordless Finish Nailers. The nailers provide an efficient alternative to pneumatic nailers, offering freedom to move around. These Metabo HPT nailers are ideal for finishing applications on single-family homes and multi-family residential constructions.
All three of the new cordless nailers have the following features:
• Air spring drive system that uses compressed air to drive each nail
• Zero ramp-up time and recoil
• LED lights
• Selective actuation switch to change between sequential and bump fire modes.
The lightweight nailers pack a powerful punch, with the 15-Gauge Angled finish nailer and 16-Gauge Straight finish nailer driving 3 nails per second and 800 and 950 nails, respectively, per charge with the included battery.
The 23-Gauge Angled finish nailer can drive up to 3 pins per second and 2,700 pin nails per charge with included 2.0Ah 18V battery.
For Metabo HPT nailers, power tools, and accessories at Acme Tools.
23-Gauge Compact Pin Nailer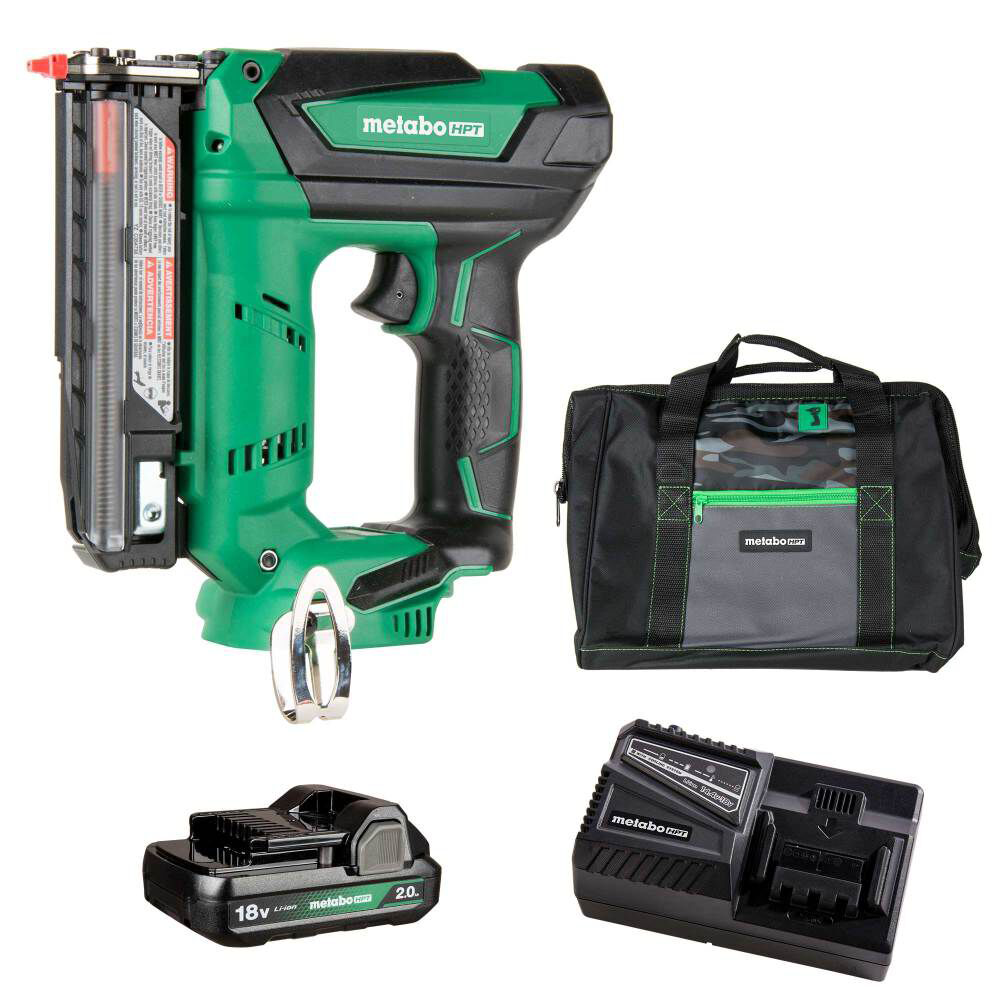 16-Gauge Straight Finish Nailer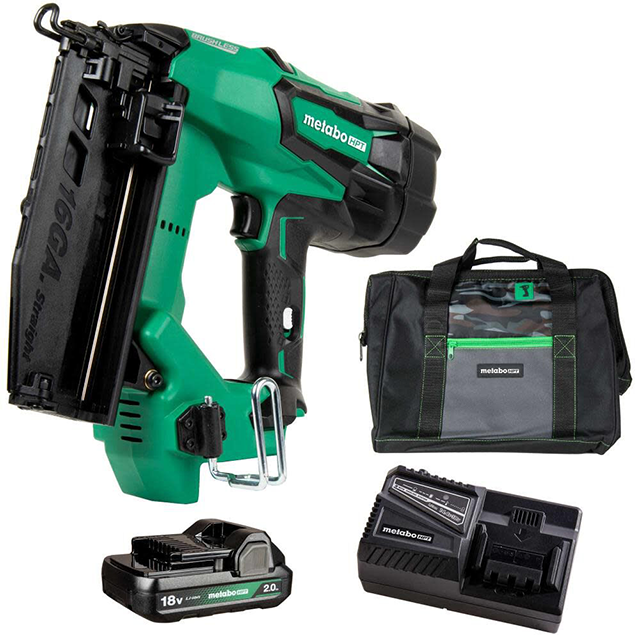 15-Gauge Angled Finish Nailer