On December 1, 2022, Metabo HPT announced the release of the 18V MultiVolt™ 10" Single Bevel Cordless Miter Saw Kit (C1810DFA) – the first of it's kind for cordless miter saws. The new, cordless miter saw offers the same features as the popular C10FCGS Corded Miter Saw from Metabo HPT.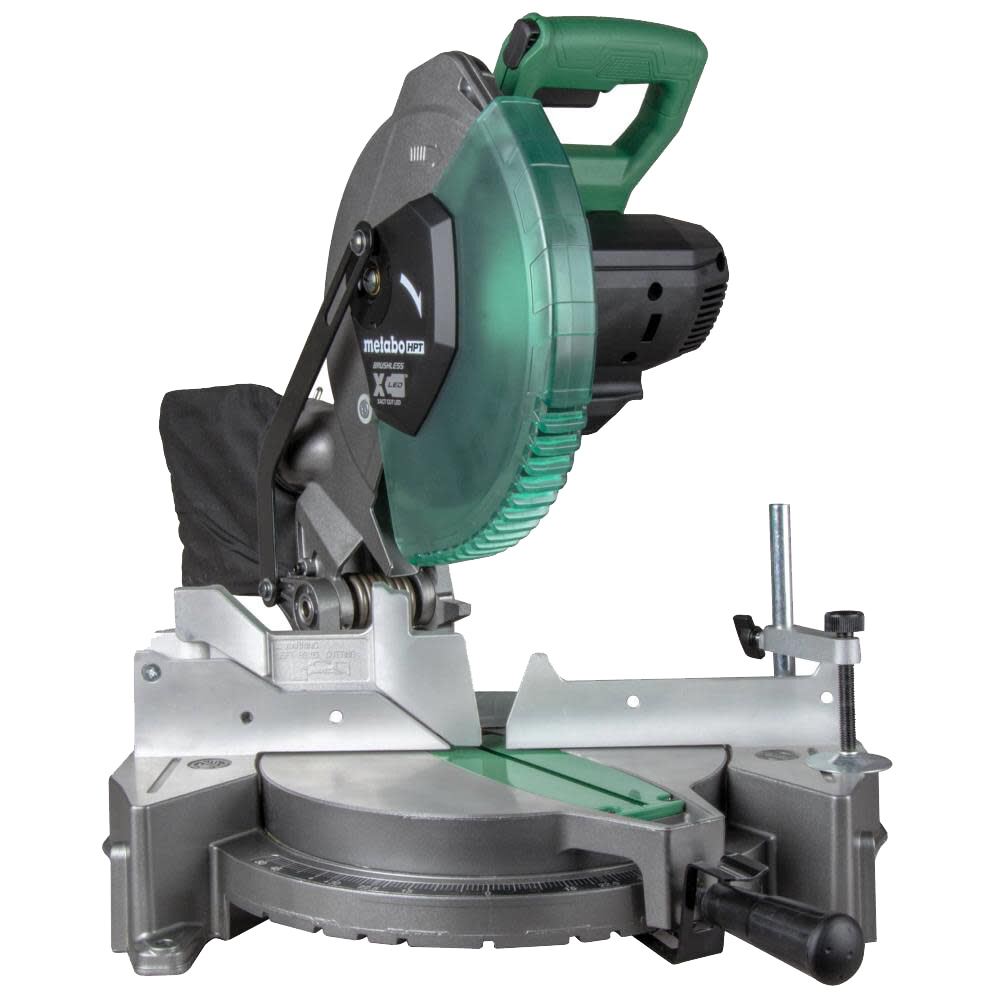 The 10″ cordless miter saw, powered by a DC brushless motor, delivers 3,800 RPM no-load speed, which can quickly cut through hardwoods. For more cutting accuracy, the miter saw uses the new Xact Cut Shadow line system. This system used and LED light to cast a shadow for a precise location of where the blade will cut and never needs adjusting. According to a Metabo HPT press release, the Xact Cut Shadow line system works better than a laser line in bright settings and is easy to see in shade and partial sun.
The miter ranges from 0-52° right and left and has a single bevel range of 0-45°, allowing the miter saw to offer a wide variety of cuts. The angles can be adjusted quickly using thumb-actuated stops at 0°, 15°, 22.5°, 31.6°, and 45°. Metabo HPT boasts an impressive 180 2×4 cuts on 8.0Ah of runtime, which is the single charge of 18V/36V MultiVolt battery.
The Metabo HPT 10" Single Bevel Cordless Miter Saw is also sold as a tool body only (C1810DFAQ4M) – which includes all of the above except the MultiVolt battery & charger.
Check out Metabo HPT Power Tools, Accessories, Concrete Specialty Tools, and more at Acme Tools.