The Milwaukee PACKOUT Storage Solution System is a game-changer for organizing and transporting tools on the go and on the job. This innovative system from Milwaukee is portable, fully customizable, durable, highly versatile, and has all other tool storage companies wondering what to do next.
Long story short: you need Milwaukee's new PACKOUT portable tool storage system.
How Does the Milwaukee PACKOUT System Work?
Milwaukee's PACKOUT consists of 21 different pieces and is ever-expanding. Here at Acme, we've also put together a PACKOUT "starter pack" that consists of 3 different PACKOUT pieces (including the wheeled base).
We're breaking down the best features of the system. From its versatility and portability to its outstanding organization and carrying capacity, the PACKOUT is a great solution for tool storage and tool organization.
Heavy Duty Tool Storage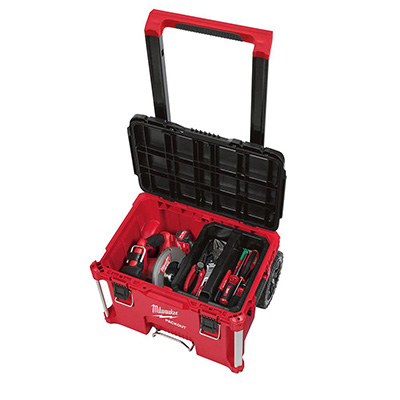 The Milwaukee PACKOUT system is highly durable and is designed to hold and move up to 250 lbs and endure the elements of industrial use. PACKOUT is IP65 weather-rated and impact-resistant so that you can put this tool system through the wringer. All metal hardware, metal-reinforced locking point, and metal reinforced corners keep your tools and treasures safe and secure.
Locking Features
One innovative feature of the Milwaukee PACKOUT is that they lock together. These boxes, organizers, and totes can effortlessly stack and lock together even in different sizes. We found this especially handy when you're transporting your tools and hardware from each jobsite.
Have you ever grabbed a toolbox, thinking that you closed the latches? Only to find out they were not when the box's contents spilled all over the floor. The boxes automatically lock when the metal carrying handle is up, so you don't drop your tools.
Customizable Foam Inserts
Protect and organize your tools with customizable inserts, which creates the perfect fit for any tool or accessory.
Creating custom inserts is easier than you'd think. Trace the outline of the tool on the foam and cut it out. Inserts sold separately. The inserts are compatible with the PACKOUT Large Tool Box, the PACKOUT Tool Box, and the PACKOUT Tool Case.
Hard Storage and Soft-Sided Storage
Unique to Milwaukee is the ability to lock your Soft Sided Storage bags to the tops of your Hard Storages Boxes. The front latches make it easy to see that everything is locked together and easy to release components when needed. Constructed with 1680D Ballistic Material for maximum durability and heavy-duty feature zippers.
Latest Milwaukee PACKOUT System Products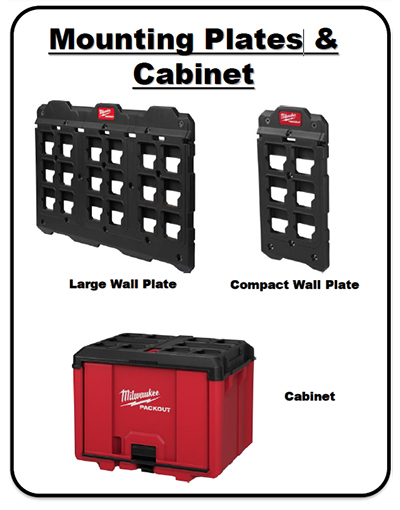 There are several new additions to the Milwaukee PACKOUT line. They are releasing mounting plates, a cabinet, and a variety of tool hooks and holders available in May. Here are products specs you should know:
Secure mounting
Quick access organization
Turnable key to secure hook and holders to the mounting plates
Tool station holders allow quick and easy access to your tools
Ability to fully customize your shop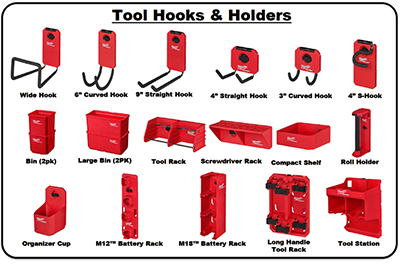 Other Milwaukee PACKOUT Organization Products
PACKOUT Tech Bag and Back Pack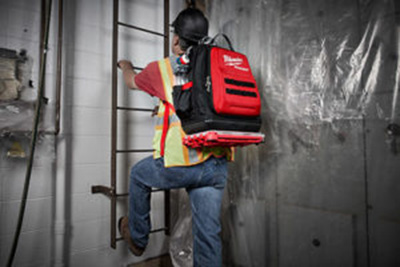 With workers always on the go and work not always being on the ground floor, you don't want to carry your tool bag around. That's why Milwaukee is introducing the PACKOUT Tech Bag and Backpack. Made out of 1680D Ballistic Material, they can take a beating without you having to worry about your supplies. You can store mobile devices and tools, not having to worry about them as you move around the site or from job to job. The differences between the bags are small but matter depending on your work. With the Tech Bag, you have 58 pockets while the Backpack has 48, but with the Backpack, it comes with a load-bearing harness that has 2x more padding, as well as sternum straps.
Milwaukee Cooler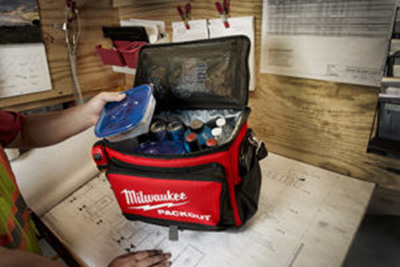 But they didn't stop there, as Milwaukee knows people get hungry and thirsty while they work. So, instead of bringing a lunch bag to work that can get ruined, bring one of Milwaukee's Packout Coolers. Like the bags, the cooler is constructed with all-metal hardware and an impact-resistant base compatible with the PACKOUT system. With multiple pockets, store medical supplies away from the main compartment where you can also place your phone, tablets, sheets, and whatever else you need for your job.
It's able to keep items cold for 24 hours, your drinks and food will remain cool throughout the day. You also have dry storage compartments in the cooler for your favorite sandwich to stay dry.
Milwaukee PACKOUT System FAQ
Can You Stand On Milwaukee PACKOUT?
Yes. The Milwaukee PACKOUT's are strong enough to be stood on.
How Do I organize a Milwaukee PACKOUT?
Start by placing all of your tools and accessories on top of the foam. Try to make them compacted to maximize the space you can use and have some room between the tools. Then trace around each tool/accessory. Next, you can then cut out the inside of each outline about 1 inch deep. Then you can begin peeling the layers underneath until your tool/accessory fits your satisfaction.
Is Milwaukee PACKOUT Waterproof?
Yes and no. We don't recommend leaving the PACKOUT in the rain for long periods of time, but if you were to transport them in the rain, you would be fine and not have excessive leakage.
Shop All Milwaukee PACKOUT Systems
PACKOUT Power Tools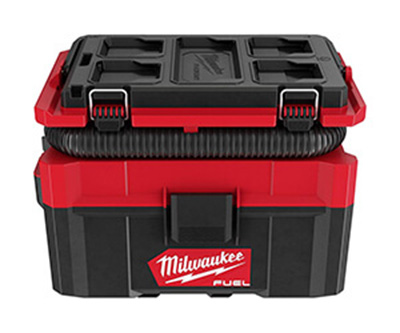 PACKOUT Rolling Storage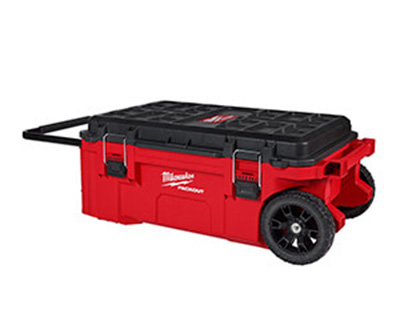 PACKOUT Tool Boxes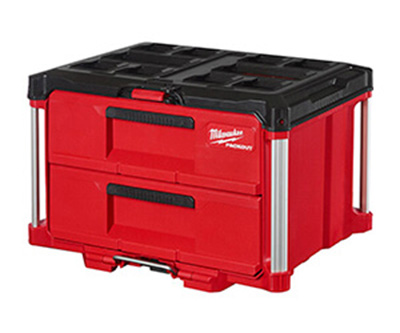 PACKOUT Organizers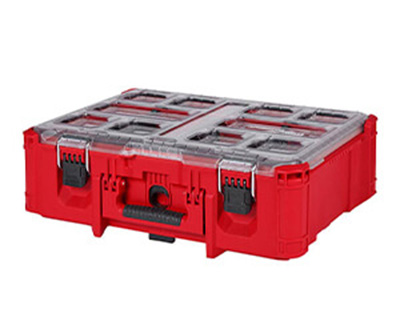 PACKOUT Totes & Bags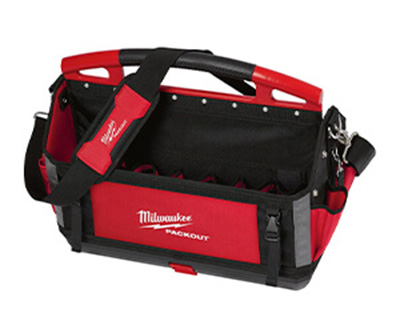 PACKOUT Lifestlye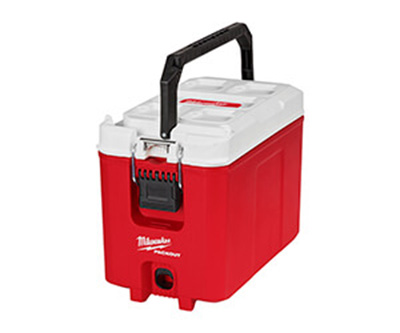 PACKOUT Mounting Storage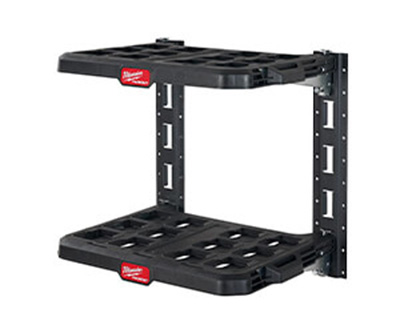 PACKOUT Hand Tool & Accessory Kits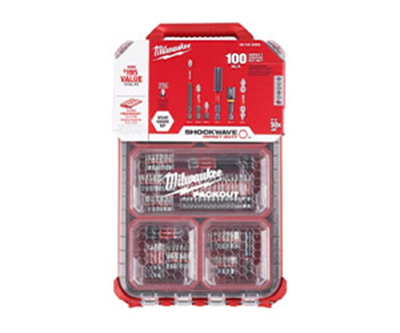 PACKOUT Replacement Parts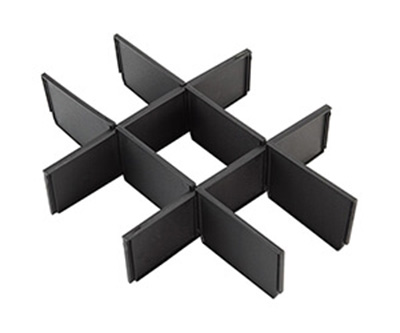 Shop the Milwaukee PACKOUT Storage Systems now and other Milwaukee products at Acme Tools.