If you're looking for the Milwaukee tools deal of the century, look no further. The Milwaukee 2897-22PO and 2796-22PO combo kits include PACKOUT (yes, PACKOUT) and M18 FUEL ONE KEY cordless tools at an insanely good price. If you're interested in the Milwaukee PACKOUT tool storage system and/or looking to upgrade your M18 tools to M18 FUEL or M18 ONE KEY, you won't want to pass up these combo kits.
Irresistible Milwaukee Combo Kits
Milwaukee 2796-22PO M18 and PACKOUT Combo Kit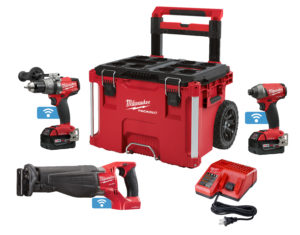 The Milwaukee 2796-22PO combo kit includes the PACKOUT rolling case, 3 M18 FUEL cordless tools, 2 M18 5.0 Ah batteries, and a battery charger. This combo kit more than covers the basics and provides the storage too. And with a price so low, it's almost as if you're getting the SAWZALL and PACKOUT rolling case for FREE. Yeah, FREE! What are you waiting for, add to cart now!
What's Included in Milwaukee 2796-22PO?
Milwaukee 2897-22PO M18 and PACKOUT Combo Kit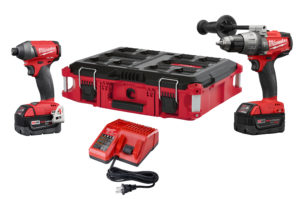 The 2897-22PO combo kit from Milwaukee includes a PACKOUT tool box, M18 FUEL ¼ in. hex impact driver, M18 FUEL hammer drill/driver, two M18 lithium-ion batteries, and battery charger. This Milwaukee M18 FUEL kit is a great way to get your feet wet with Milwaukee tools or a good way to slowly begin upgrading and updating your old Milwaukee tools. And at such a great price, it's almost as if you're getting the PACKOUT tool box for FREE! This is a crazy good deal.
What's Included in Milwauke 2897-22PO?
Get 'Em While They're Hot
These Milwaukee combo kits are not sale items, they're just ridiculously good deals. Almost too good to be true. Whether you're a just beginning to use cordless tools, thinking about switching to Milwaukee cordless tools, or slowly updating your old cordless Milwaukee tools, we encourage you to strike while the iron is hot because these combo kits are going to be flying out the door!
Order Milwaukee 2897-22PO and Milwaukee 2796-22PO now at acmetools.com.