Never owned a sump pump before? Never learned how it works? Acme Tools is here to help with the necessary information on this machine. We go over how it works, how to maintain it, and even how to buy one.
Winter is ending, and the spring thaw is about to begin. That's terrific news as now you can get out and enjoy the sun after a snow-filled season. But if you lived anywhere with a basement and had heavy snowfall this year, you might want to stop and look at your sump pump.
Don't know what that is or don't have one? Well before the snow starts melting let's get you set up and break down why you need this machine in your basement.
What is a Sump Pump?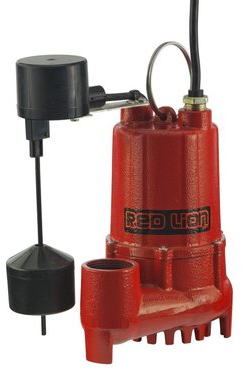 A sump pump is a machine that helps prevents flooding in a basement by activating when water levels rise.
In-depth a sump pump works as a preventative measure from flooding and distributes water either in a dry well or storm drain. When water starts to compile from either heavy rain, snow melting, or a busted pipe in your basement, the water will fill the lowest space in the room first. In this case, the lowest spot should be a sump basin where the water will collect. As the water rises in the basin, the mechanism of the sump pump will activate once the water level raises. The pump will then begin pulling in the water and pushing it out into the dry well or draining system. The device will stay active until the water falls under a certain level, disengaging the float switch, and turning off afterward.
Pump Maintenance
Now, pump maintenance is something you should do before the snow melts and done frequently depending on its use. Monthly cleaning if your pump works to dispose of water from washing machines to prevent build up or blockage. Focus on cleaning the screen or inlet opening if needed.
If your pump doesn't have to run with a washing machine, you still should check on your pump screen or inlet openings at least once every three to four months. Check the power cord and that there is power. Test the float by pouring water into the sump and checking if it turns on.
The next step is to annually remove the sump pump and clean both the pit and the machine. This step will help remove any grime, sediment, or build up your pump might have accumulated over the months. Afterward, check your owner's manual if your pump requires grease or oil for maintenance. If you have lost or cannot find your manual you can check online using the model number and manufacturer of the pump.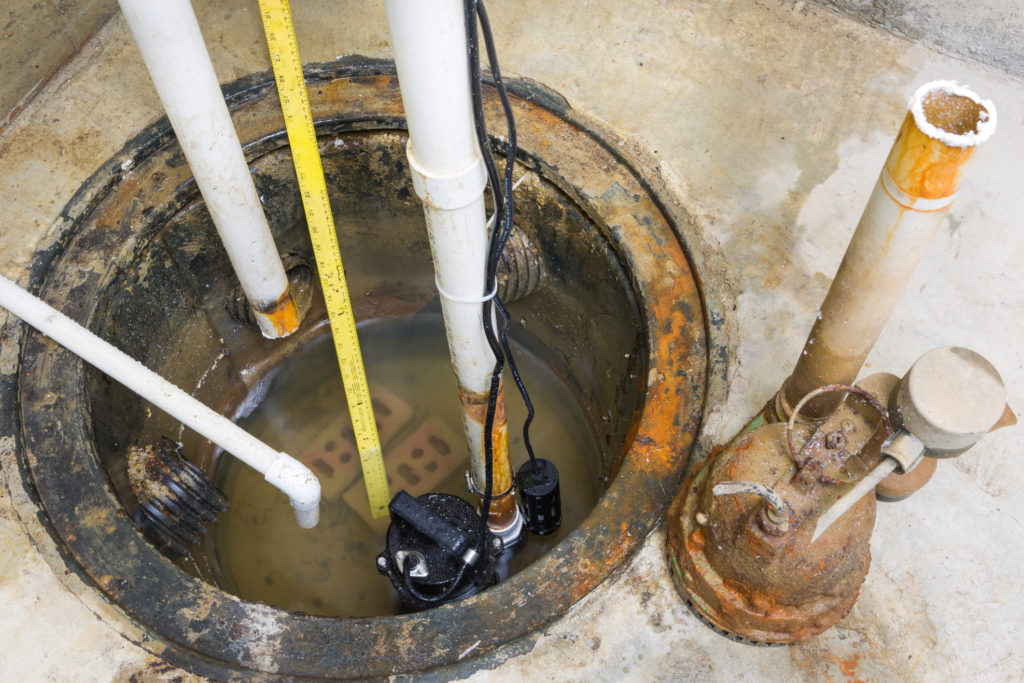 You can also get your pump inspected by a professional and prolong your pumps lifespan.
Getting a Pump
If you checked your pump and it's not working, or if you are new to having a basement and need to get one, here are a few things to look for when shopping for a sump pump.
Submersible Pump over Pedestal Pump: In the case of pumps the less chance of failure the better. With a pedestal pump, they have been known to have many faults with them after a few years. The float switch, for one, can eventually become weighed down with water which will make it too heavy to lift when water starts to fill in the basin.
Cast Iron over plastic: A key feature to look for when buying a new sump pump. Cast Iron helps in lengthening the life of your sump by dispersing any heat into the surrounding water.
The Switch: The switch needs to be mechanical and not pressurized. Pressurized switches can become faulty over time and are hard to detect. While in contrast if the pump isn't working you slim down the options to the switch is broken, or the pump is clogged. You save time on guesswork, which can be crucial when you're facing a flooding basement.
Optional: Now if you are concerned about flooding, or your basement serves as a living room as well, you can have the option of having a secondary/ backup sump pump. Have this set up if your first pump fails or if the power goes out during a storm. You can have your second pump routed to an external power source like an external battery, or have one that is battery operated.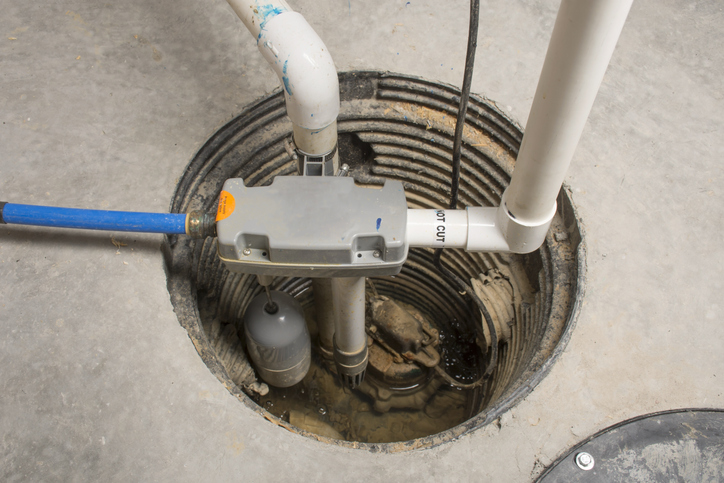 If buying another pump doesn't seem to appeal to you, then another less costly option would be to purchase water detectors. These alarms will go off as soon as they become wet to alert you of any leak. The alarm will give you enough time to respond and hopefully fix the pump, or at least get any crucial items out of the area.
How to Install
Check out our blog post for "15 Steps to Install a Sump Pump". Here, we go in-depth with the information you need to install a sump pump efficiently and quickly. As well as going over the tools, the materials you need, and some additional steps to take after installing.
---
Flooding is a problem after winter and even more so in spring and summer, so be prepared. Having a sump pump, as well as an excellent draining system, will protect your home from water damage. You can never predict what will happen to your home, reduce the risk by being prepared for any situation that can arise.
If you don't think you need one, or think your pump is working fine without checking, good for you. But you might want to stay tuned for next week's blog post on how to replace flooring. We'll go over what to do with water damages and how to install tile, laminate, and other kinds of flooring material.