Milwaukee has improved upon a Lineman's most versatile, the impact wrench. Not only developing the power but the capability of the tool.
When working as a Lineman, your tools have to be adaptable to your job. One hour you're fixing a pole, the next you're animal proofing a line that a squirrel or bird hit, and then at the end of the day, you're chopping down trees and branches to prevent them from touching the power line. A Lineman's job changes by the day and even by the hour, always adjusting to the situation. Milwaukee has created a tool that can adapt to the Lineman's work as well to help combat the ever-changing tasks and to make the day easier.
What's New?
Well compared to Milwaukee's other impact wrench's this one may seem a little off. That's was done by design to fit the needs of the Lineman who has to work with thick insulated gloves on to prevent electrocution while working. The extended handle is to accommodate for the thickness of the gloves that are worn but will not inhibit the use of the tool. Have a good grip and maneuverability like you have no gloves on at all, perfect for any demanding environment.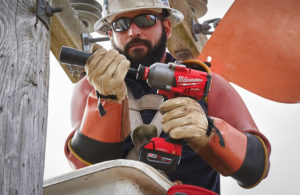 Another unique addition to this tool is QUIK-LOK chuck feature as an industry-first for a utility impact wrench. The QUIK-LOK allows for single-handed bit insertion. Which is all you have when you're up on the pole or in the bucket holding down a piece of rubber or a nut you need to fasten. Swap between an auger bit to a socket quickly without having to take your hands off the tool. Reducing the risk of dropping it down below.
Finally, something that may seem as strange to any other trade professional. The 2865 High Torque Impact Wrench has an integrated lanyard loop that provides convenient transfer and storage. An essential addition for easy hoisting of the impact wrench to the user. Perfect for those who couldn't climb with it or forgot on the ground after getting lifted
What're the Specs?
This tool is meant to drill through solid telephone poles and secure bolts that can withstand wood shrinkage and expansion, even through the harshest conditions. So no surprise that this tool has the power and energy to get the job done with ease and efficiency. Coming in with over 750 ft-lbs. of max torque, 0-2,300 RPM, and 0-2,800 IPM, it can tighten or loosen any bolt as well as drive your auger through any pole.
Powered by a XC 5.0 REDLITHIUM battery this tool sustains the power you need all day long. To maximize the performance of the impact wrench REDLINK PLUS Intelligence protects the device from overloads, heating, and over-discharge. Then to better optimize the battery usage and consumption you have ONE-KEY installed into the 7/16" Hex Utility Impact Wrench. Then with ONE-KEY you can also track the tool around the site. Prevent theft or find out if someone had misplaced it while on site.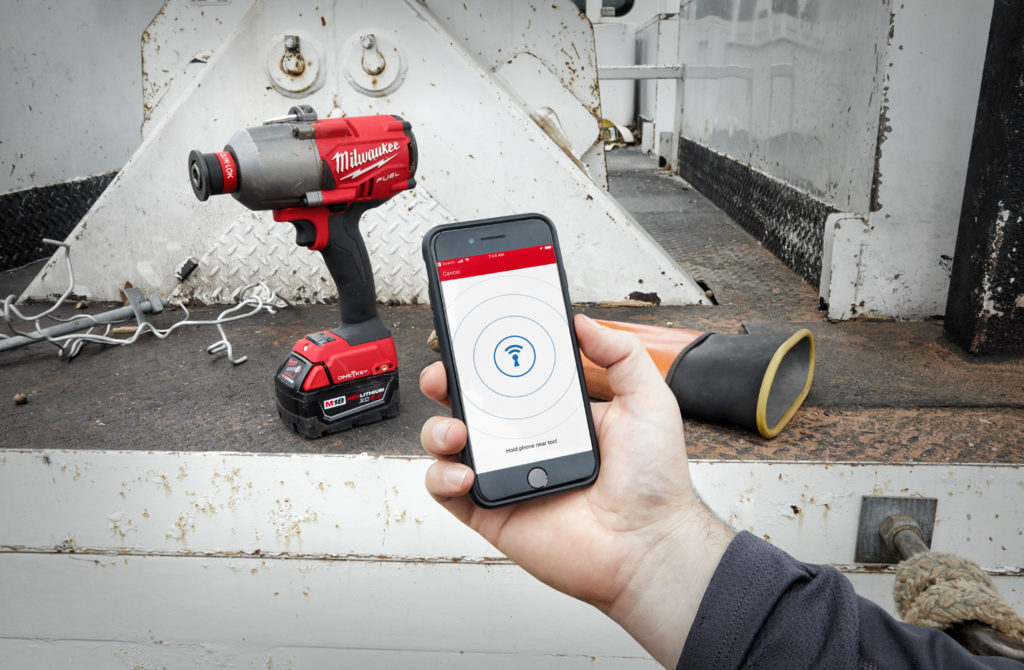 What's in the Box?

With each 2865-22 Kit you get:
(1)M18 FUEL 7/16" Hex Utility High Torque Impact Wrench w/ ONE KEY. (2) M18 REDLITHIUM XC5.0 Battery Packs, (1) M18 & M12 Multi-Voltage Charger, (1) 12V Inverter, (1) Lanyard Loop, and (1) Contractor Bag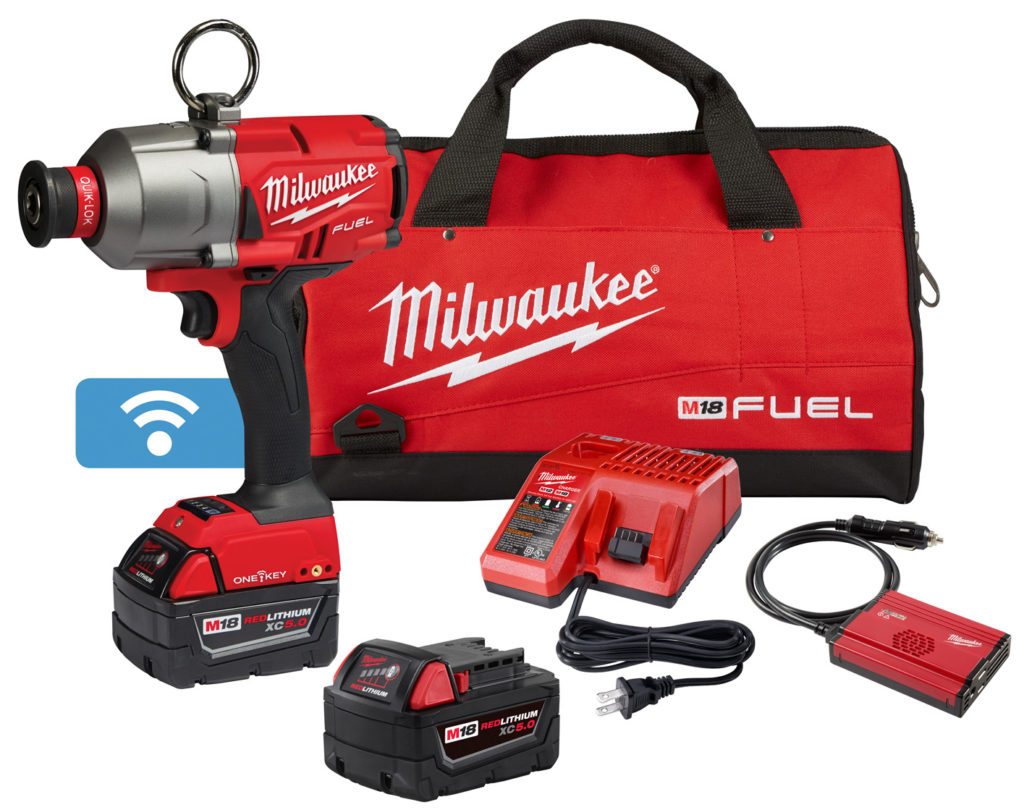 You can also get the Impact Wrench as a bare tool (2865-20).
Final Thoughts

When it comes to getting work done on the line, you need to have reliable tools and a dependable team. While Milwaukee can't guarantee you'll always have the best team, they can at least you'll have the best tools for the job. Customize your wrench to fit your needs as the job changes and know that you'll have the most comfortable device compared to any other impact wrench on the market.
---
Did you find this useful? Are you excited to get you hands on this impact wrench? Let us know in the comment section down below. Tell us what other features Milwaukee could add to make working on the line easier.
Want more posts and articles like this? Then head to Acme Tools Blog. There you can find the latest tool news, buying guides, DIY articles and videos, and seasonal preparation posts. Need your Milwaukee fix now? Head to Acme Tools online store, where we have great deals daily. Shop from your favorite brands or get something new on sale. That way you can get the best to Do Your Best Work.