You want to start fixing your car yourself. That's great! But do you know what tools you'll need to get started? Find out about the must-have tools you need to get to tunning up and fixing your car. When you learn car maintenance, you can save time and stop severe issues before they happen. But you're a beginner, where do you begin? You have a love of cars and want to take care of yours and keep it at its best. But what are some car tools that you need to get started? Is there a set car tool list? It's okay. We know getting started is difficult, and Acme Tools wants to help with some tools to point you in the right direction. That way you can get started into your new hobby, or possibly career, with the best hand tools so you can Always Do Your Best Work.
Oil Filter Pliers & Funnel
The first entry on this list is a combination of tools, but if you are new to car maintenance you'll need all of them at once. The number one thing car, motorcyclist, or any motorist should know how to change your oil. Changing your oil is a simple thing to do for your vehicle, but it is crucial to the health of your engine. An oil filter pliers and a funnel are two of the most basic tools, but the most important at the same time. These two tools are to replace your oil filter and replace the oil in your engine. You would do well to have more than just one of each laying around in your garage, but if you are responsible and only work on one car a single set will be enough.
IRWIN 9 In. Oil
Filter/PVC Pipe Pliers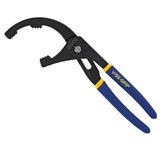 Plews 2 Quart
Plastic Funnel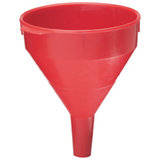 Wrench Set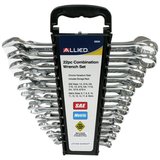 You'll need a wrench set to loosen and tighten various bolts. You'll also need to have wrenches in multiple sizes to fit over the different bolts. These tools come in either metric or SAE, but metric is standard in most vehicles. For beginners make sure you get a set that covers the full scale and DOES NOT SKIP any sizes. You will find yourself needing those missing sizes, so it's better to be safe than sorry.
Pliers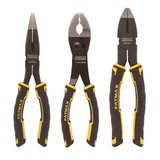 When working on an engine you'll need various kinds of pliers with different heads to fit certain jobs. Use this tool to reach, pull, and pluck out bolts, nuts, and gaskets from the engine. When you're buying try and make sure to get a set that has multiple types and you'll appreciate it later. That way you don't have to go back to the store to buy a certain one, or having to MacGyver a tool to fit.
Screwdrivers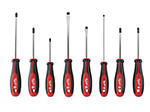 Like wrenches, you will need multiple screwdrivers for car maintenance. You will need little stubby screwdrivers to get into hard to reach places and then longer ones where you can't reach. Not to mention every size in between with both Philips and flat heads to fit into the various screws you'll encounter in your engine.
Hammer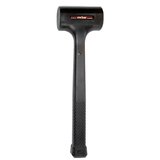 Now, a hammer may sound weird, but you'll be happy to have this tool in your garage or toolbox when the situation comes. Again like other tools, you'll need different kinds for different jobs. If you need to remove a lower ball joint from the steering knuckle, you'll need a hammer made out of steel. A rubber mallet and a plastic tip hammer for more delicate jobs like repairs or when you need a little force to crack bolt. A hammers versatility is mostly through blunt force for tapping or giving that extra amount of torque you need.
Tire Pressure Gauge & Inflator
Checking your tires is just as important as your engine. Checking your tire pressure regularly helps bring awareness to any damage to your tires that might have happened while you were driving. Spot when one is dipping below the usual PSI and then get back to snuff with an inflator. Though the pressure gauge is necessary the inflator can be opted out. But if you are going to be doing car repairs regularly, investing in one wouldn't be a bad decision.
Black Jack Tire Repair
Digital Tire Gauge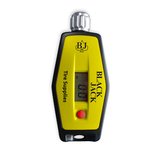 Milwaukee M12
Compact Inflator Kit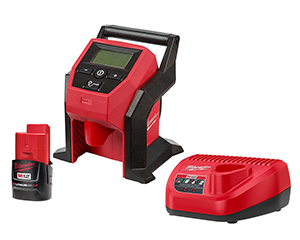 LED Work Light
When working under the hood or even in the interior you need light to see your work area. LEDs are preferred over incandescent lights as they shine brighter but also produce less heat and less chance of breaking if dropped. Getting an LED work light with a magnetic strip and a rotating head would be preferred. This will allows for easy placement and adjustability where light is needed.
Ratchet & Sockets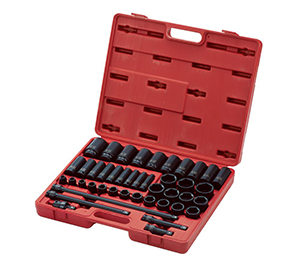 Sockets and Ratchets will be your primary tool while doing any car maintenance. Having a set of sockets and different size ratchets will make working easier from tight spaces to areas too far for you to reach. The same rule also applies from the wrenches to the sockets; you'll want to have them in every size and not skipping any numbers. A plus if you can get a kit with an extension bar for those jobs to low that tool can't reach.
Breaker Bar

Now a breaker bar works in tandem with a socket and is meant for those tough nuts and bolts that won't move. This tool gives you additional torque needed to break any stuck bolt with ease and with a lot less effort.
Telescopic Magnet

Working on small parts it's common for things to fall into the engine and land somewhere your hands and arms can't reach during car maintenance. With a telescopic magnet, you can extend your reach without putting your arms and hands at risk. Get into tight corners and spaces wihtout risking damaging your engine as well.
Hook & Pick Set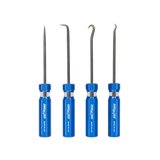 Though small, these hook and pick sets will save you on time from picking up gaskets from cylinders, bolts, and other areas that needed sealed fits. With the pick, you can remove old or tattered gaskets and replace them with newer ones to maintain the seal for optimal use. Use the hook to grab any loose wires or unhook hoses that you can't reach with your fingers. These small tools will get you into any small area without worry of damaging anything with your hands.
---
Now Get To That Car Maintenance
Now this isn't the be all end all list, but it is a good place to get started. Remember that starting a new hobby doesn't mean getting everything all at once. Start with what you need and slowly build your collection up from there. A good place to start for you new automotive hobby is to start by changing the oil to any vehicle that needs a change during car maintenance. This will expose you to the engine and is a task that can be navigated through by a manual or even a YouTube video.
Don't forget to take your time learning everything you can about your vehicle and what it needs to run its best. If you ever feel overwhelmed and unsure of a project, STOP. Put everything back as best you can and take it to your local mechanic. Let them check your machine and put it back up to snuff and ask them what went wrong. If you want to continue learning more about automotives, join a group or class that will give you all the information you need.
Advanced Tools for Car Maintenance
Looking for a more advanced and heavy duty set of tools and accessories check out our 12 Tools You Need to Make Your Own NASCAR Style Pit Stop. Here you can find power tools and other mechanic tools for the automotive expert who's had more experience and needs particular devices.
Did we miss anything? Let us know in the comment section down below what we missed and what you needed or had when you started.
If you enjoyed this post check out Acme Tools blog, one of the best tool blogs, for more hobby buying guides, the latest tools news, and DIY ideas for the seasons. If you are looking for a particular tool, then head to Acme Tools online store for the best deals from the top brands. Get the best tools while saving you money, so you can Always Do Your Best Work.