The new year is here, and that means more tools for you are coming out. Find out about some of the most anticipated tools coming out in our Tool Bucket List of 2019. Then some of our ideas for tools we want and wish to see come out in 2019.
Have you ever wanted to fast forward through your day to get to the end? How about fast forwarding through the year to get to a particular date? Same here. At Acme Tools, we can't offer you the power to travel through time, but we can give you some dates to look forward too in the near future.
Five Tools Coming Out in 2019
Plenty more than five tools are coming out this year but here are some of our top picks that have stood out from our blog. These tools were chosen by the time of their release and the need of the tool in their respective trades. Without any delay here is our list of five most anticipated tools, in no particular order.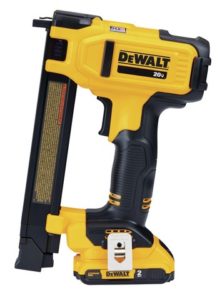 For any person who has to set up cables in a new home or building, having to secure them can be difficult. With a standard stapler, you find them either pneumatic or manual, which can still take a while. This cable stapler from DeWalt is one of the few cordless ones that you will see in the market and will make your job easier. Eliminate the hoses and the hand cramping with a simple squeeze of a trigger. With this new tool from DeWalt, you can get a room done in no time and be on to the next one. Expected Release: February 2019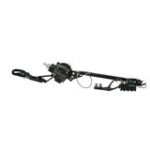 Get a job done by two people that would usually take a team. This device is an electricians dream tool as it will make the hassle of pulling the cable through conduit much easier. No more having to worry about wire burns or stripping them clean through the conduit. You can connect the circuit puller to any 18-volt drill, and you can operate it with ease. A tool like this will save you time and money while maybe making the job a bit more fun, or at least interesting.
Buy Now with an expected shipping date of January 30, 2019
These benches will change your shop by keeping you organized while adding an extra work surface. From adding mobility, security, and a touch of style, you can make your shop unique from anyone else's. Not to mention you can get this either as a 40″ mobile workbench or a 56″ high capacity steel storage cabinet & chest. The workbench is available either as a wood top or stainless steel. That way you can pick the material that bests suits you and your work.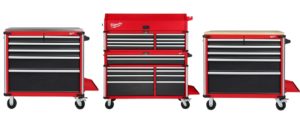 Expected Release: January 2019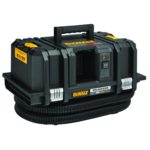 This extractor is for the jobsite that isn't in regular spaces, or that may have access to a plug. The DeWalt Dust Extractor is a portable and durable machine that can be taken from job to job and site to site without the worry of cords. If dust is a concern of yours while you're working a rolling vacuum isn't going to make it everywhere. You could have something on your back, but it would weigh you down and be a little clunky. Instead, you can look forward to this fantastic tool that can work in the harshest environments.
Expected Release: January 2019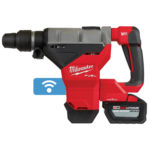 For demolition jobs having something powerful and capable is standard. But having something maneuverable and wire-free was a luxury. That's where the Milwaukee Rotary Hammer comes into play that will give you all the power you need while making sure you can work with little risk to yourself. Filled with intuitive technology, it will maximize its battery life, keep you from hurting yourself, and can also prevent theft of your expensive machine — a great power tool to look forward to in 2019.
Pre-Order Now with an expected shipping date of January 30, 2019. Corded Version Expected to release in March
Milwaukee Packout Dolly & Wall Mount
Save time and back pain with these two amazing tools that will make storing and transporting easier at home or on the jobsite. With the Milwaukee Wall Mount, you can safely secure any of your PACKOUT boxes to the wall with a simple push. Great for when having tool storage on the ground isn't applicable to your area. Then with the Milwaukee Dolly, stack your PACKOUT boxes as high as you need them and transport all the tools and materials you'll need for the day. Have your heavy tools on the bottom and stack them up with the boxes that are filled with bits, screws, blades, and any other small items you may need.
Expected Release: Mid-Year
Tools We Want to See in 2019
Battery Powered Microwave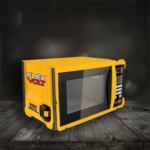 Now, this started as a joke on our Instagram, but the masses seem to want this device. If someone could figure out the energy conversion and make it so it won't deplete the battery after one cup of noodles, that would be great.
More 5-in-1 Drill
Bosch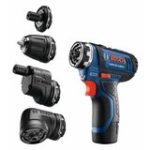 has created a similar tool so it would be no surprise if Milwaukee or any other tool manufacturer would follow behind them. A 5-in-1 drill would be a great intro tool for the person who doesn't know what to get but wants to get something to handle a multitude of situations. Great for home improvement or for a tradesperson who prefers adaptability.
Final Thoughts
An excellent year for the tool industry and trades professionals as we finally got our Milwaukee chainsaw that people have wanted for a while now. Not to mention tool safety with DeWalt and Milwaukee releasing their lanyard solutions. As well as Mitachi making the name change into Metabo HPT. It been a big year in 2018 and here's to 2019 being even better.
---
Did we hit everything on your bucket list for 2019? Let us know in the comments if there is anything we missed. Liked this post? Make sure to favorite Acme Tools Blog on your computer or your phone so that way you can get the latest tool news, great DIY builds, and tool buying guides. Don't forget to check out our online store for the latest deals on your favorite brands and quality tools, that way you can always Do Your Best Work.