DeWalt has just introduced new additions to its line of metal tool chests and tool storage products. Top chests, workbenches, and rolling cabinets, and with a wide range of widths and depths, you can pick the perfect size for your space. Plus, all are made in the USA with global materials.
Strong But Gentle
They're all built out of double-wall steel for strength and extra ruggedness. The drawers in the rolling cabinets provide a 200-pound load capacity as well as one 300-pound, full-width load capacity drawer. All the unit drawers boast ball-bearings in the sliders for gentle opening and closing. Additionally, they use a proprietary drawer latch system for simple releasing by just lifting the drawer trim. Doesn't get much easier than that.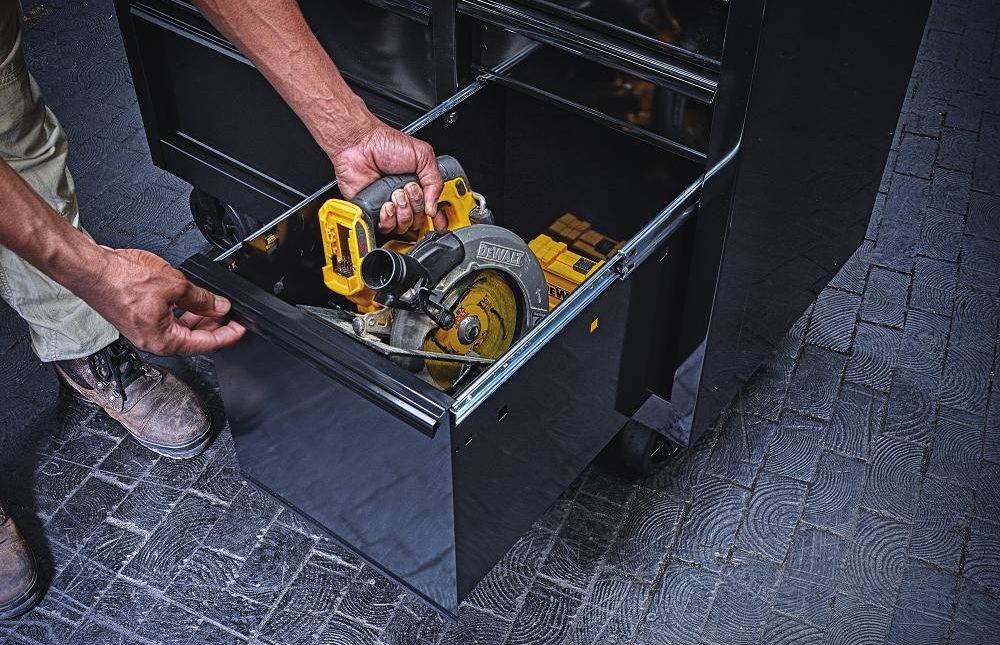 Power Where You Need It
The 21-inch units have built-in power strips and USB port in the top chests and mobile workbench. The power strip is located on the outside end of the unit for convenient access. Plug your power tools or chargers in and always have electricity for your work. And since the cabinets are wheel-mounted, you can now safely bring that power with you, wherever you need it in your shop.
Tons Of Tools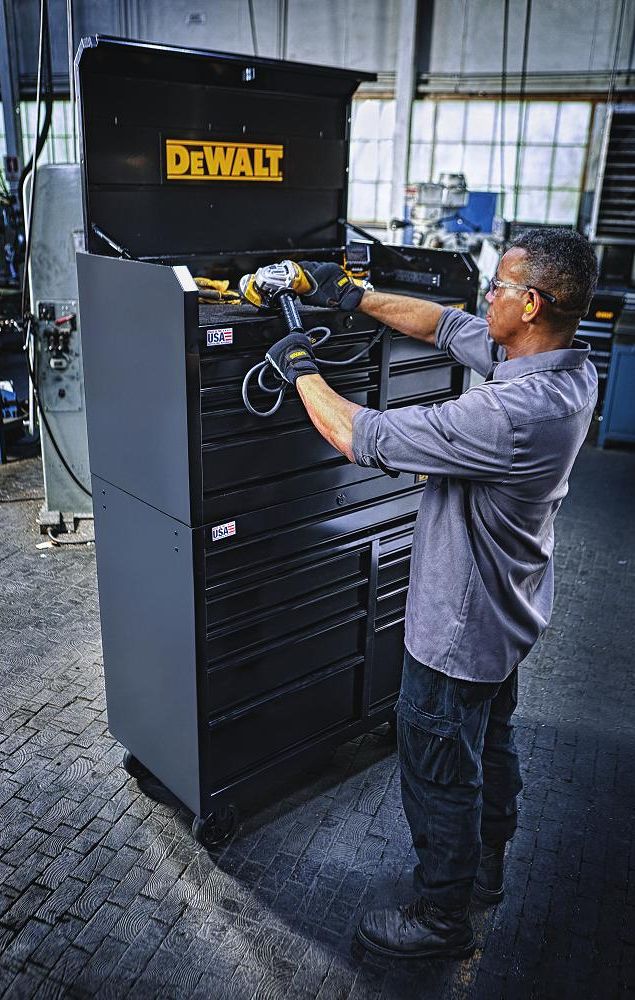 An internal locking system keeps all your tools safe and secure, and top mats protect them from wear and tear. Each top chest and rolling cabinet combo set has four 6×2-inch casters rated to support 2,500 pounds, as well as having reinforced mounting channels to handle the load. Fully loaded, they still swivel for easy mobility around the shop floor and lock to keep them from rolling away.
How To Get Them
These new DeWalt storage units are perfect for mechanic's tool sets, hand tools, accessories storage needs and more. They are available for order on acmetools.com.