Use tool storage solutions with Kaizen by FastCap® foam inserts to stay organized. If you want to keep all of your tools together for handy retrieval, utilize this insert set to save time. It gives you a spot to hold each piece of equipment so you always know where it is. This tool storage solution also protects your gear from damage due to impacts.
Make the Inserts to Suit Your Needs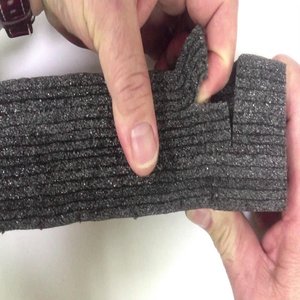 To do this project, you need just a few things, including a briefcase-style toolbox, markers, a knife and some Kaizen foam by FastCap®. The first step is to cut the Kaizen foam inserts so that they fit into your box. Depending on how deep the box is, you might need to peel a few layers from the foam to make it thin enough for the box to close. After that, lay each of your tools down in place where you want them, and use the marker to trace their outline. Cut out inside each of the outlines, and you've now got a custom tool storage solution that keeps you organized and your tools cushioned.
Pro Tips for Even Better Results
Make sure not to glue the inserts into the box; this way, you can create multiple sets, such as one for woodworking tools and one for electrical and switch out whenever you need
Cut holes in each of the Kaizen foam insert corners to hang them up on your pegboard wall for workshop use
Make sure to use an erasable medium for marking, such as a grease pen, to keep from creating a permanent mark on the pieces
You can use these pieces in most storage cases that come with kits to serve as replacements for lost stock power tool storage solution inserts. If in doubt about the fit for a tool, cut a little smaller hole than you think you'll need since you can file the holes larger if needed and achieve a snugger fit. For added protection, peel off an uncut layer from the bottom and place it over the top of your tools during transport.
This tool storage solution is easy enough to get done in just a few hours, but it will save you time in the long run by standardizing your workflow. It makes a fantastic introduction to the workshop as a project for you and your child or student to do together. Put this insert together to keep your bits, batteries, tools and everything else right where you need them.