Snow is piling high on your roof, and right now it's not a problem.
Left unattended snow's extreme weight can cause damage to the infrastructure of your roof and become a hazard when falling. If you decide to let it to melt it might refreeze, and you will run the risk of getting an ice dam to build up under your shingles causing costly damage. Your best option to prevent this is to clean the snow off your roof before it builds up
The Avalanche Snow Rake is an innovative tool which allows you to get this difficult task done faster and with less damage to your roof.
What Does The Avalanche Snow Rake Do?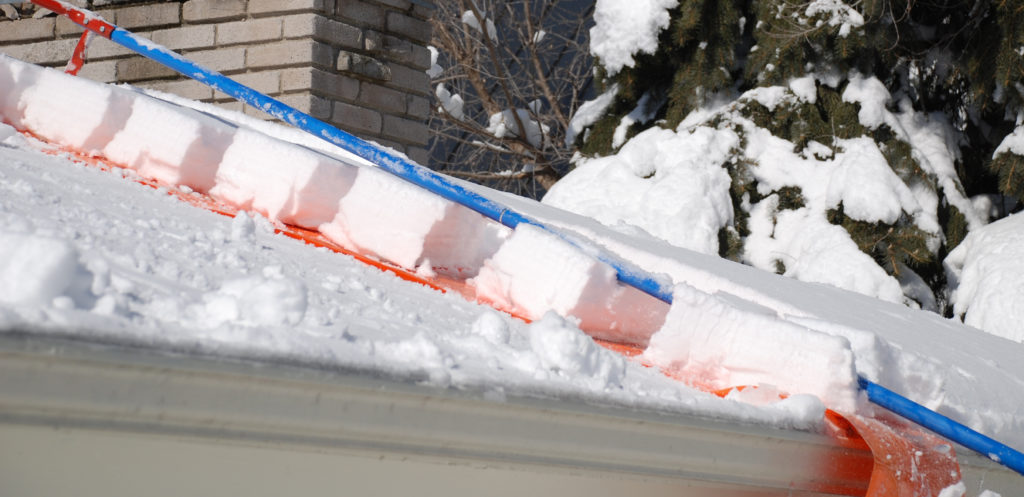 The Avalanche is a pole system with a split head attachment with two side blades that connects to a plastic lining that acts as a slide for the snow. All you have to do with the snow rake is to put the head of the tool on your roof that it can go underneath the snow. After that, all you have to do is push. The blades will cut the snow, causing them to slide on the plastic lining, and fall to the ground – all without the worry of hitting you at all.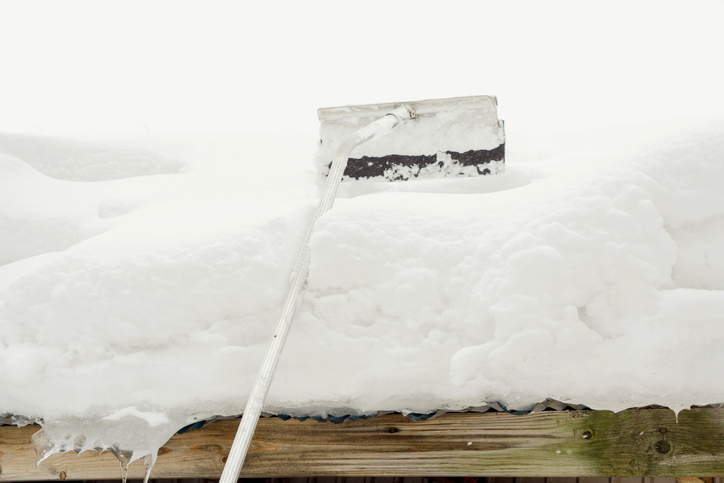 Regular now rakes, where you would use a pulling motion, are more exhausting and can be impossible to move heavy snow. Another limitation with regular snow rakes, your reach is limited. If you are unable to reach a particular area, you would need to climb on a ladder or on top of your roof to remove the rest. These inconveniences add minutes to hours to a chore that becomes more dangerous as you go.
With the Avalanche you'll be surprised at how fast it takes to clean off your roof without ever having to climb on top of a roof or ladder. The speed this tool offers is incredible and might have you enjoying doing this chore. Then before you know it you're ready to go back inside. You even might want to do your neighbor's roof as well.
Questions?
Now, with a new tool, there are some questions you may have and we are more than welcome to answer them but here are some that we can answer immediately.
Will It Damage My Roof?
No. The Avalanche does have wheels to help roll around on your shingles to prevent any damage.
What's the Reach?
The handle has a length of 192 inches, that's 16 feet of area that this snow rake can reach. But if your roof extends further than that, you can purchase extensions to get the remainder. Each extension kit will include two 4-foot fiberglass poles and two aluminum couplers.
Difficult Assembly?
No. The Avalanche is a tool-less construction and can be assembled and disassembled in minutes, which makes it great for easy storage. Fit the Avalanche in the garage or closet without taking up a lot or any space.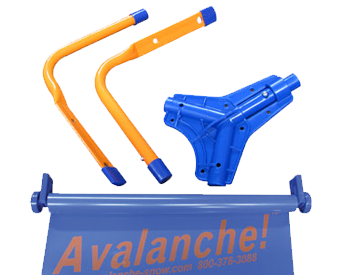 Final Thoughts
When it comes to clearing your roof of snow, you want to do it as quickly as possible. Unlike other snow rakes where you could be out there for hours at a time, the snow rake will have it done in a fraction of that time. If you're looking to make your winter clean up stress-free, there is no other tool out there that can do it better than the avalanche.
---
Did you find this article useful? Sold on the Avalanche Snow Rake or will you stick with the regular snow rakes? Let us know in the comment section down below? Go to Acme Tools Online Store to orders yours now.
Want the latest tool news as soon as they come out? Make sure to follow us on our blog, that way you're never left behind. You can also find DIY builds, tool tips, and even how to start a new hobby. Because here at Acme Tools we always want you to Do Your Best Work.