Occidental Leather has been producing the highest quality tool belt systems for the past 38 years. Occidental tool belts allow users to keep their hands free, providing a hassle-free storage solution, portability, and organization. With unrivaled design and function, users can count on their professional-quality personal tool storage system for many years to come.
Occidental Tool Belts
Occidental Leather tool belts exhibit superior quality and craftsmanship. In addition, the heavy-duty belts withstand the harshest work environments.
HD 3″ Ranger Work Belt
The Ranger Work Belt comes equipped with a 2″ wide heavy leather tongue and a nickel plated steel roller. In order to provide user support and comfort, the 3″ belt is constructed with high quality bridle leather. The belt comes in size S-3XL.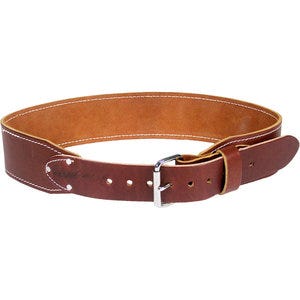 3″ Leather & Nylon Tool Belt
The 3″ Leather & Nylon tool belt comes padded with a leather tongue and nickel plated steel roller buckle for extreme comfort. Available in sizes S-XL.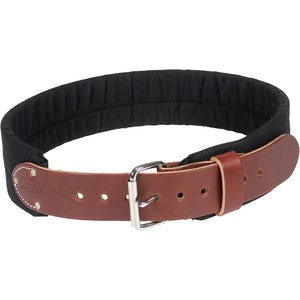 2″ Leather Work Belt
Constructed of Bridle Leather, the 2″ Leather Work Belt comes extra heavy duty. For increased strength and quality, the edge of the belt is stitched. Also available in sizes S-XXL.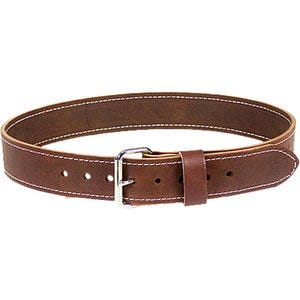 1 1/2″ Working Man's Pant Belt
The Working Man's Pant Belt is similar to the previous high quality tool belts. However, the belt stands out with a nickel finish and 1.75″ steel roller buckle that creates a heavy duty pant belt. Also available in size S-L.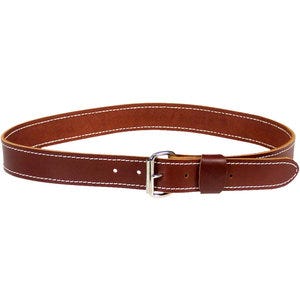 Occidental Tool Belt Systems
Tool Belts systems assist tradesmen with all types of rigorous work tasks.
Leather/Nylon Tool Belt Systems
Leather and industrial nylon combined lightens the load. The system comes equipped with the trademark OxyRed leather to reinforce the bags. The leather/nylon system especially suits framers and finish carpenters.
OxyLights Framer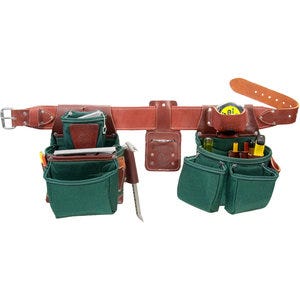 FatLip Tool Bag Set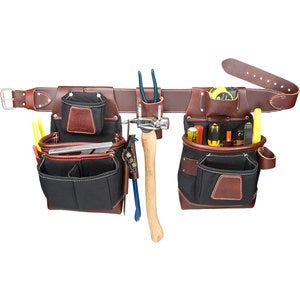 Adjust-to-fit Comfort Series Tool Belts
Increase your jobsite efficiency and comfort with the Comfort Series. With Adjust-to-Fit, users gain comfort features that adapt to all types of tasks. From small to large sizes to winter or summer wear, the series has the belt to fit your needs. Framers, production carpenters, and electricians benefit most from the Comfort Series.
Adjust-to-Fit OxyLight Framer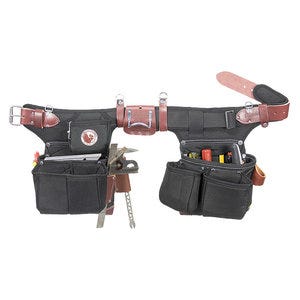 Adjust-to-Fit Fat Lip Tool Bag Set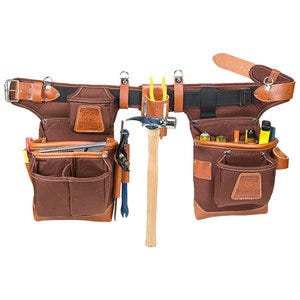 Nylon Tool Belt Systems
Users can expect a reliable, hardworking, and lightweight belt from the Nylon Belt System. The series provides the ultimate performance with a comfortable design that carries standard tools. Additionally, Nylon Tool Belts are most ideal for framing and carpentry.
Finisher Tool Belt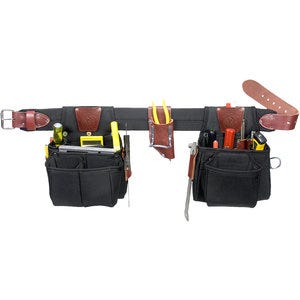 Rough Framer Set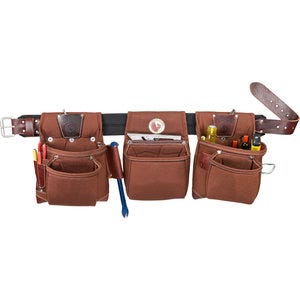 How to Size Your Occidental Tool Belt
If you have an existing tool belt, then place the belt in a straight line and measure from the end of the buckle to the most commonly used hole. Select the size that is closest to your measurement. If you don't have an existing belt, approximate your belt size by adding 4″ to your pant waist. For exact measurements, check out our previous tool belt sizing post.
Final Thoughts
With customer satisfaction in mind and high quality materials, Occidental Leather manages to beat out the competition. The vast selection offers a storage solution to professionals and homeowners alike. Shop Occidental Leather at an Acme Tools near you or visit our online store.